Brad Garlinghouse dives into cross-border payments solutions and how its product, XRP, can be leveraged by banks.
Since its earliest days, Ripple has been focused on how it can unlock "the Internet of Value," according to Brad Garlinghouse, CEO of enterprise blockchain firm Ripple.
"We acknowledge we're on Mile 1 of a 26 mile race," stated Garlinghouse while speaking to Fortune's Jeff Roberts at CB Insights' annual Future of Fintech conference.
Ripple, which offers a blockchain-based cross-border payments solution, is built on top of its associated cryptocurrency XRP.
Despite some controversy, XRP is uniquely positioned to solve cross-border payments, according to Garlinghouse, using its product xRapid to fund real-time liquidity.
With so called "bridge currency,"  Garlinghouse claims "we can accelerate the engine of commerce on a global basis … enable payments to move the way information moves today." 
He went on to say that while money transfer giants like Western Union have spent 100 years optimizing their massive treasury operations, Ripple has optimized its product and made it just as efficient within 6 months.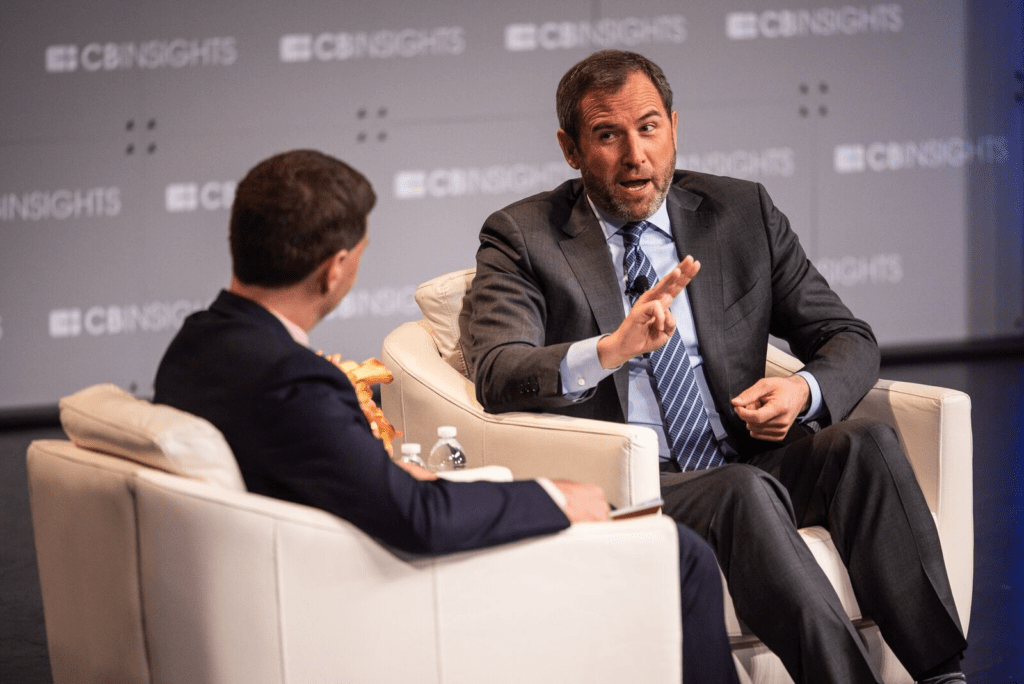 While talking about the company's target market, he mentioned that banks won't be the company's first customers. Ripple currently has 6 different pilots with payments providers, but expects 1 bank to use XRP in its payment flow this year.
"It's faster, it's cheaper … and so, why wouldn't someone use it … if banks can use a product like [this] to fund real-time liquidity … that's a big shift in a positive way."
When challenged about whether Ripple had control over XRP (as the company owns a majority of outstanding XRP), Garlinghouse noted that if Ripple shut down tomorrow, XRP would continue to operate.
"XRP is not a security. If Ripple shut down tomorrow, [the] XRP ledger would continue to operate … if you buy XRP, you're not buying shares of Ripple."
On blockchain in general, Garlinghouse noted there's a lot of misinformation in the market and we're seeing these "Holy Wars" play out across the space.
But, this revolution of blockchain isn't happening outside of the system. Garlinghouse argued that since the government isn't going away, banks aren't going away. Thus, it makes sense to partner with banks and financial institutions.
If you aren't already a client, sign up for a free trial to learn more about our platform.