Revery.ai aims to use the funding to create a better virtual dressing room experience. Here are the top-line bullets you need to know.
Revery.ai, a virtual dressing room startup, has raised $125,000 in a seed round with participation from Y Combinator.
How's the company performing?
Emeryville-based Revery.ai aims to create a superior virtual dressing room experience for customers of online fashion retailers, by providing tools that leverage deep learning, artificial intelligence (AI), and computer vision.
Revery.ai's clients include Zalora-Global Fashion Group, Stylemyle, and Symbol, among others.
The company's clients have experienced up to 500% increases in conversion rates and 400% increases in engagement.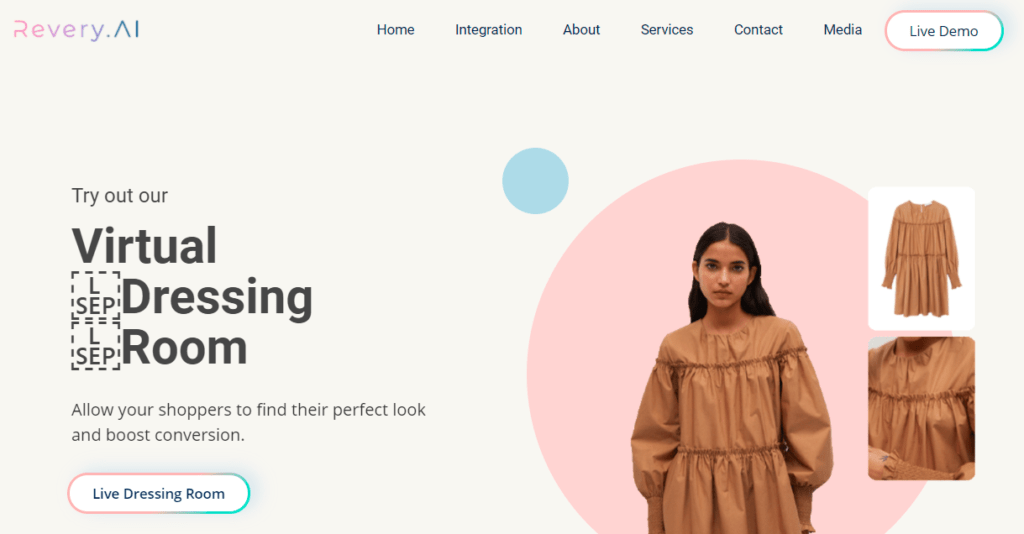 Source: Revery.ai
Why does the market matter?
The e-commerce market is growing at a CAGR of 22.9% and is expected to reach $16.2T by 2027, according to Meticulous Research.
The fashion industry will be worth more than $3T by the end of the decade. Advancements in augmented reality and chatbot tech alongside rapidly evolving fashion trends are contributing to the industry's growth.
Covid-19 has increased the demand for online shopping. At the same time, some customers have found themselves with more disposable income due to restrictions on dining out, travel, and other activities.