From contactless payments to robotic fulfillment, retailers are turning to tech improve operations amid the Covid-19 crisis. We answer some of our readers' most pressing questions about these technologies. 
As Covid-19 continues to put pressure on the retail industry, retailers are deploying new technologies to protect consumers and improve overall operations. 
Our recent webinar —  As Covid-19 Marches On, Retail Retools For Safety, Efficiency, And Growth — highlighted some of this tech, including contactless payments, demand optimization forecasting, and robotic fulfillment centers.
Below, we answer some of our readers' most pressing questions from the webinar on retail's response to Covid-19.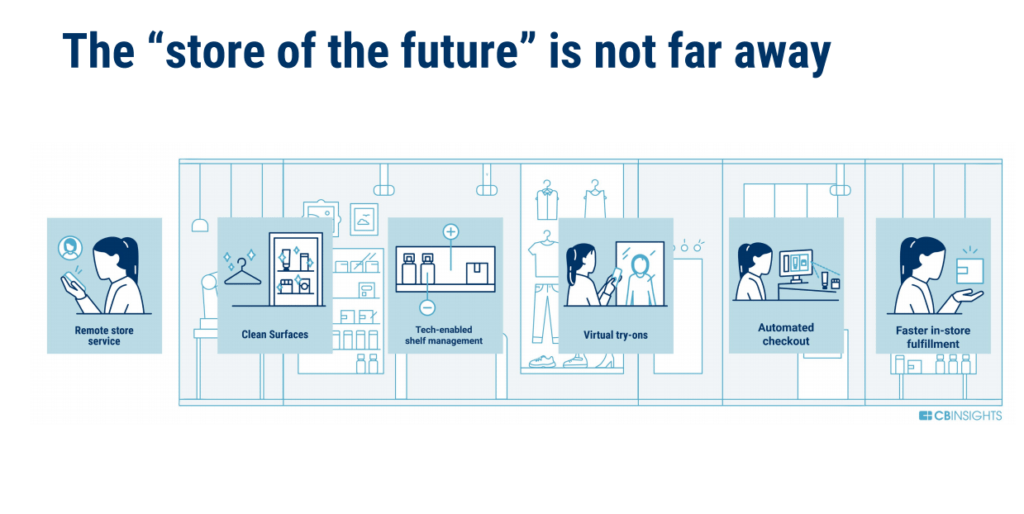 What are the leading technologies and startups changing kitchen workflow in restaurants? 
We've done some research on technologies driving convenience at restaurants, including on-premise analytics and management tools — such as portals that track employees, customer orders, and payments — that help restaurants optimize their services. 
We've also looked at restaurant automation trends, including robots that assemble food, autonomous delivery vehicles, and advances in fresh-food vending machines.
How do you differentiate between startups that offer "tools" vs. those with platform potential?
Retailers are always looking for ways to streamline operations and drive efficiencies, as we discussed in the webinar. It's true that a lot of the startups discussed would take some work to either bolt onto retailers' existing systems or would require more connective tissue from other companies. 
For that reason, we expect that retailers will prioritize having technology in-house, whether they develop it themselves or buy the companies involved. It will ensure more ownership of how the tech is used, and it will give some bang for their buck in terms of the integration required.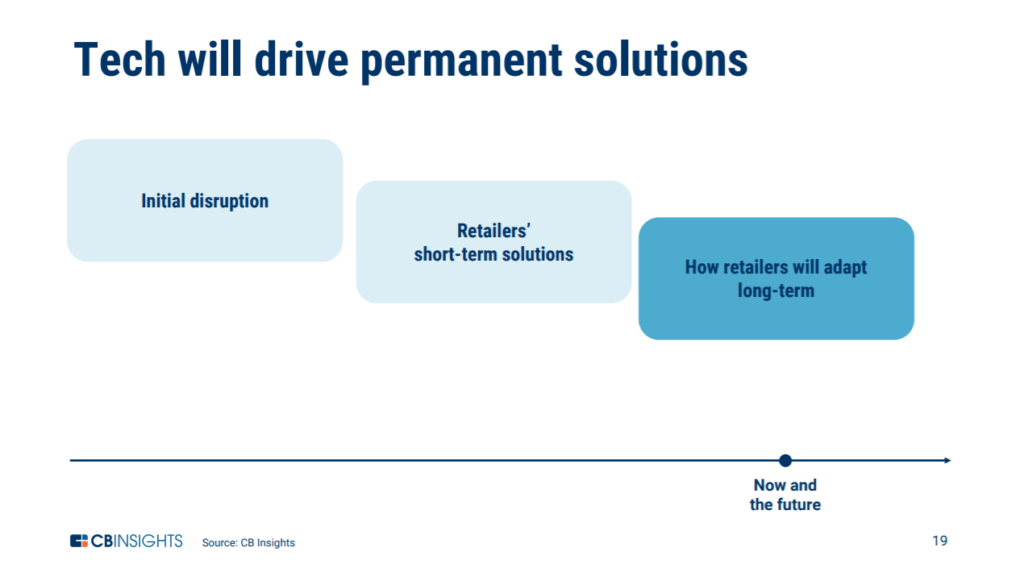 What are the top 3 robotics companies operating in retail?
Robots in retail are serving a number of different purposes, from tracking inventories at the shelf to driving automated e-commerce fulfillment. We outlined some of the top players on the shelf-tech side in a Market Map earlier this year — these include players like Bossa Nova Robotics, which is set to be in 1,000 Walmart stores by the end of the year.
On the micro-fulfillment/robotic fulfillment side, check out our vendor briefing report on robotic fulfillment startups, their capabilities, and other key information.
What could be the future success of the "value segment" in non-food categories, where retailers have a very low or no online presence? 
When it comes to the traditional "value channel" that includes dollar stores, these retailers will be successful if they can continue to offer shoppers a distinctive value proposition. Some of the "treasure hunt" aspects of their (non-food) success may be dampened by continued closures and uncertainty, but in many categories they remain a destination. 
Five Below is one example of a value retailer concentrated in non-food categories. While its store closures were a big hit on its results in its most recent quarter, the retailer did see significant e-commerce growth while its stores were closed — and it continues to see the channel as an essential piece of its business.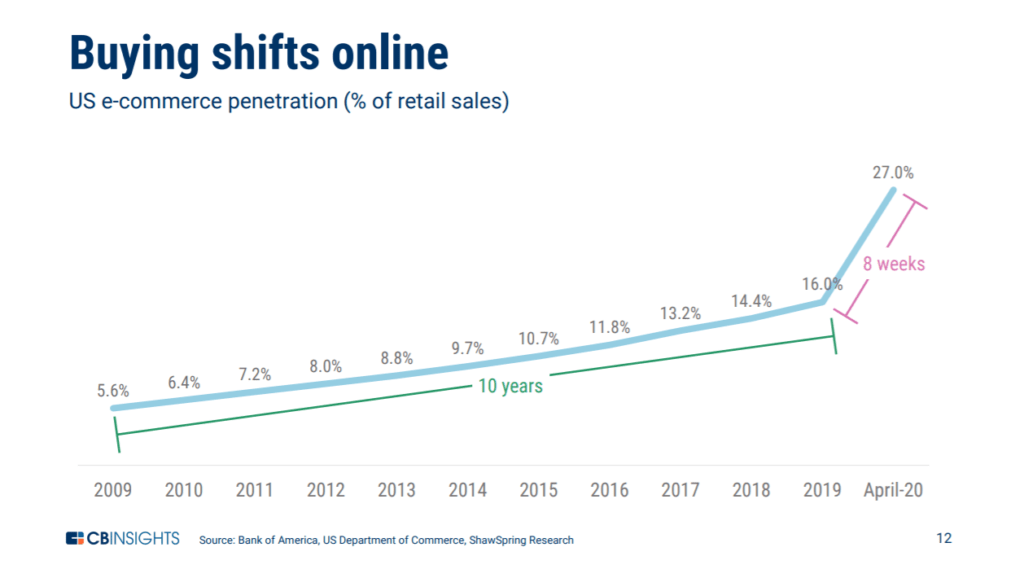 Have there been any noticeable innovations in e-commerce search?
We examined some trends in search in our E-Commerce Trends To Watch report released earlier this year. Some of the search-related developments of the last few years, such as voice shopping, have some specific and useful applications, but others, like visual search, are less clear on where they're headed next.
There are some interesting startups using AI to improve search as well as to better map search terms and tag/categorize products on e-commerce sites.
If you aren't already a client, sign up for a free trial to learn more about our platform.