We assess how leading fashion brands and retailers are increasing engagement and driving e-commerce conversions with virtual try-on tech.
As more spending moves online and customers' digital preferences evolve, retailers and brands are quickly responding with technology to enhance online shopping experiences, including virtual try-on tech. 
Virtual try-on uses technologies like augmented reality, computer vision, and artificial intelligence to allow customers to overlay images of clothes, makeup, and other accessories on an image of themselves or an avatar to visualize how an item will look.
A number of leading startups have emerged in the virtual try-on space, which we highlight in our ESP Matrix below.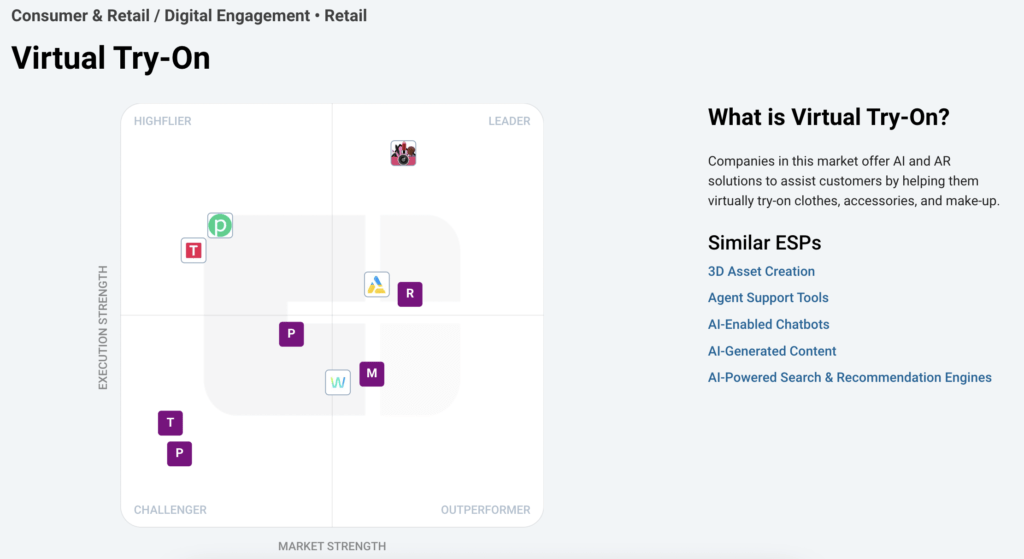 Retailers are increasingly using virtual try-on tech to visualize a range of products — from clothing and sporting goods to footwear. These efforts capitalize on the predominance of social media culture (e.g., selfies) and existing consumer behavior to create a unique path to purchase.
Virtual try-on technology provides opportunities to increase engagement as well as drive margin expansion by reducing returns and raising conversion rates. Fit and size are the main reasons for online apparel returns, accounting for 42% of returns, according to the NRF.
In this brief, we assess activity in virtual try-on from several leading retailers and brands — Amazon, Alibaba, Kering, Nike, and Walmart — using their vendor relationships, partnerships, investments, and M&A activity since 2017.
This analysis is not meant to be exhaustive of all investment and partnership activity in the analyzed period.
Key takeaways
AI will make online product pages more immersive and dynamic, helping shoppers see products on themselves or avatars created in their likeness.

Today, leading retailers are using 3D models and holograms for shoppers to see products on models similar to themselves. The next step will be synthetic models that are an exact replica of the consumer. AI that scans a shopper's body or face can also offer more tailored recommendations and improved fit suggestions. In the future, expect body-scanning tech to be commonplace.

Virtual fitting is a new route to brand engagement. Virtual try-on tools allow brands to bring the discovery aspect of in-store retail to smartphones, while also capitalizing on users' social media behavior — making the mobile shopping experience more engaging and personalized. This is a connection social platforms like Facebook, Snapchat, and TikTok are leaning into as they build

positions as

shopping hubs

.

 
Broadly, virtual shopping and metaverses will gain more attention.

While not strictly related to try-ons or fitting, virtual stores could simulate what shoppers are looking for when they assess clothing fit in person.
Amazon
Big tech players like Amazon are reaching further into commerce. Outside China, Amazon is now the largest retailer globally, and became the top apparel seller in the US last year. 
Amazon's fashion plans involve a focus on virtual try-ons. For one, the retailer is building out its capabilities to develop the technology in-house: In June 2021, it introduced an AR-powered sneaker try-on feature in its shopping app, with shoes from brands including New Balance, Adidas, and Reebok. 
It has also leveraged acquisitions to accelerate its efforts in the space.
Relationship: Acquisition
Amazon acquired Body Labs, which makes 3D body models that could be used for virtual fit technology, in October 2017.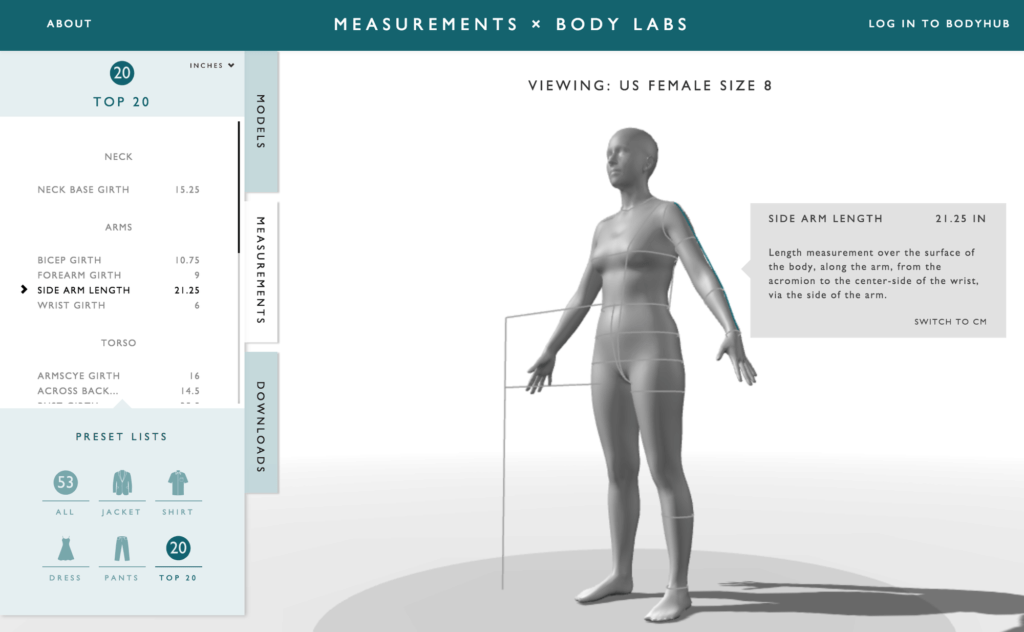 Source: Body Labs
A few months after the acquisition, the e-commerce giant applied for a patent for a "blended reality system" to create an AR mirror for at-home try-ons.
The patent was granted in January 2018. If commercialized, Amazon's mirror invention would place users in virtual clothes and in virtual settings, allowing them to see what a dress would look like on the gala floor, or see a new swimsuit at the beach, before completing a purchase.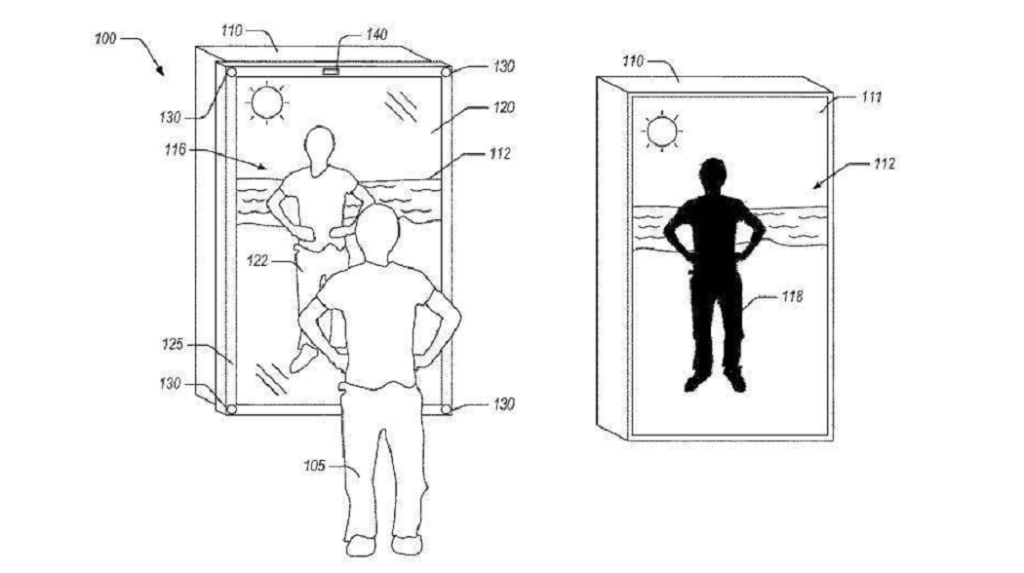 Source: USPTO