Some of the biggest names in retail — from Walmart to Nike — are embracing innovation and forming new labs to seek out new opportunities to connect with consumers in a digital-dominated landscape.
The impending "death of retail" has been projected for decades. Amid the Covid-19 pandemic, these calls have grown stronger as waves of major retailers declare bankruptcy.
But, in an increasingly digital world, brick-and-mortar retail shops are embracing new ways to disrupt the system and get an edge on customer attention.
One popular choice: retail innovation labs.
Retailers are looking to labs and accelerators to provide new ideas, partnerships, and collaborations on some of the most pressing challenges in the industry. From supply chain and inventory improvements to new payment options, these brands are going all in on digital — while attempting to keep costs in check.
We've assembled a list of innovation labs from some of the most recognizable names in retail looking to disrupt their industries.
You can see our list of 35+ fintech-focused corporate innovation labs here. For more, check out our list of 85+ corporate innovation labs across retail, insurance, and other industries here.
---
Coca-Cola — KoLab collaboration center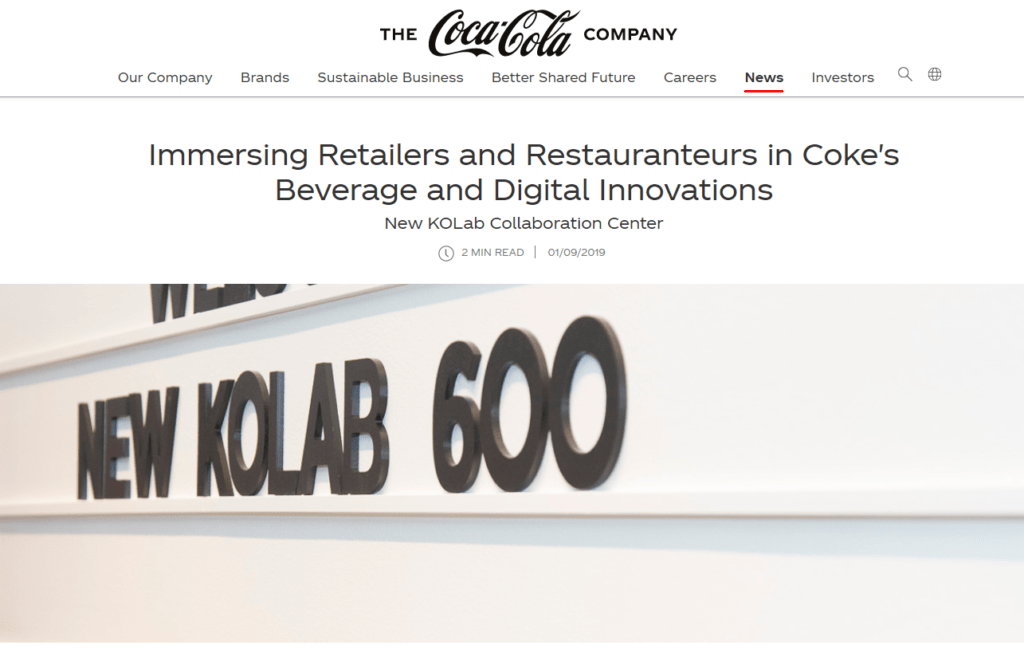 Founded: 2019
Coca-Cola creates new food & beverage innovations at its Atlanta headquarters, but uses its recently unveiled KOlab facility to collaborate with retail and restaurant customers to innovate new ways of reaching customers. For example, customers can use a "digital immersion room" to demo customer shopping experiences using VR. The lab aims to be a space where Coca-Cola can build relationships with its restaurant and retail customers to discover new ideas.
Notable Projects: Coca-Cola launched Coke Energy, the first Coke-branded non-soda drink, in the US in January 2020. The move comes as the company looks to capture more customers using the Coke brand in the increasingly popular energy drink category.
---
Ikea — SPACE10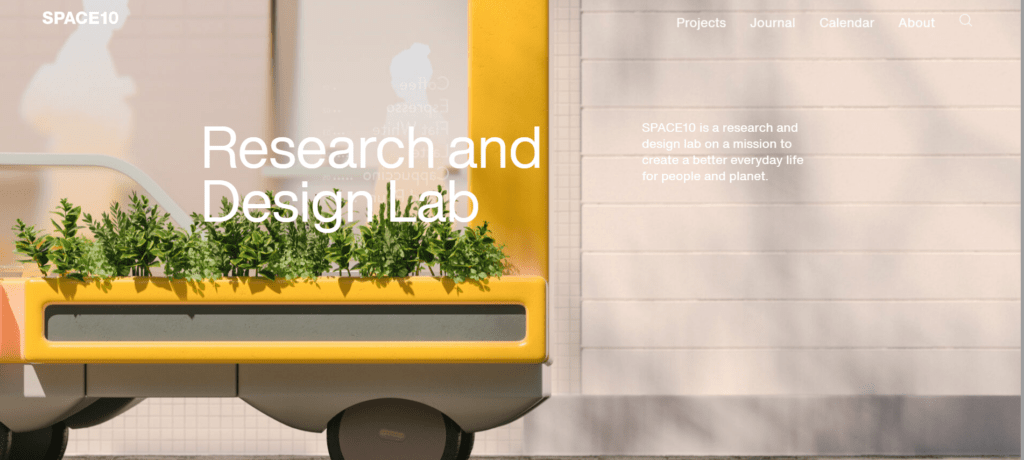 Founded: 2015
SPACE10 is Ikea's research hub and exhibition space out of Copenhagen. The lab invites people from the worlds of art, design, and technology to work on research projects that result in a range of Ikea prototypes, exhibitions, events, and workshops.
With a major focus on sustainability and the future, SPACE10 is looking to innovate in everything from urban planning to food security.
Notable Projects: Spaces on Wheels is a project from SPACE10 that embraces the trend of fully autonomous vehicles as the future of urban living. The program looks past driverless cars and into other concepts that will impact people, including golf carts, luggage, scooters, and even garbage bins.
---
The Home Depot — The Home Depot Innovation Center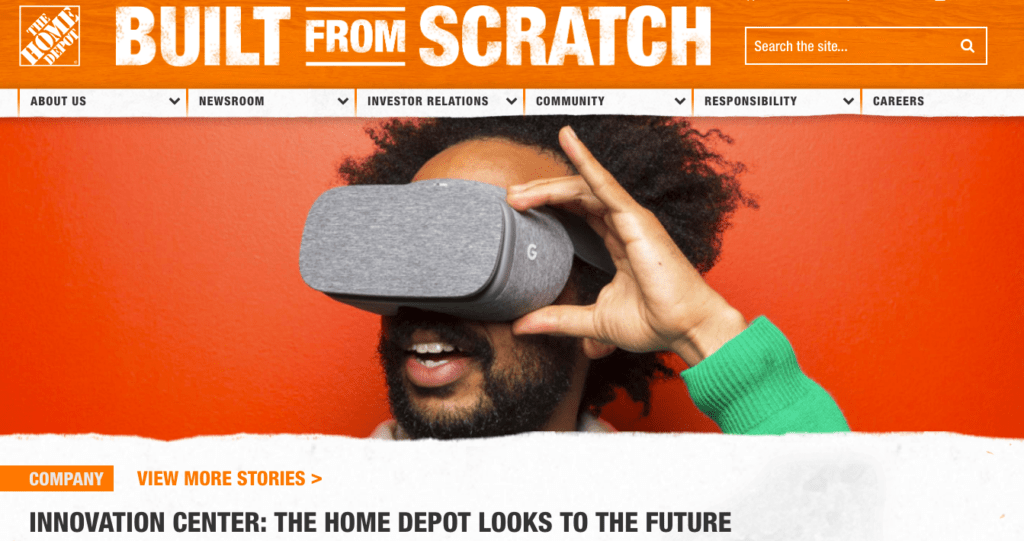 Founded: 2015 (Innovation Center), BlackLocus (2012)
The Home Depot's Innovation Center at Georgia Tech is a collaborative space used to explore how technology might advance retail, supply chain, and more. The second focus for the center is to track emerging technologies like 3D printing, virtual and augmented reality, and wearable devices.
The Home Depot also operates an innovation lab out of Austin called BlackLocus, formed from the startup BlackLocus the home improvement retailer acquired in 2012. The focus here is on using data and analytics to create "intelligent retail technology" that will help optimize inventory and revenue management.
Notable Projects: The Home Depot launched "color solutions centers" in its store paint departments, alongside its ProjectColor app, to simplify the paint selection process and improve the in-store customer experience.
---
CVS — Digital Innovation Lab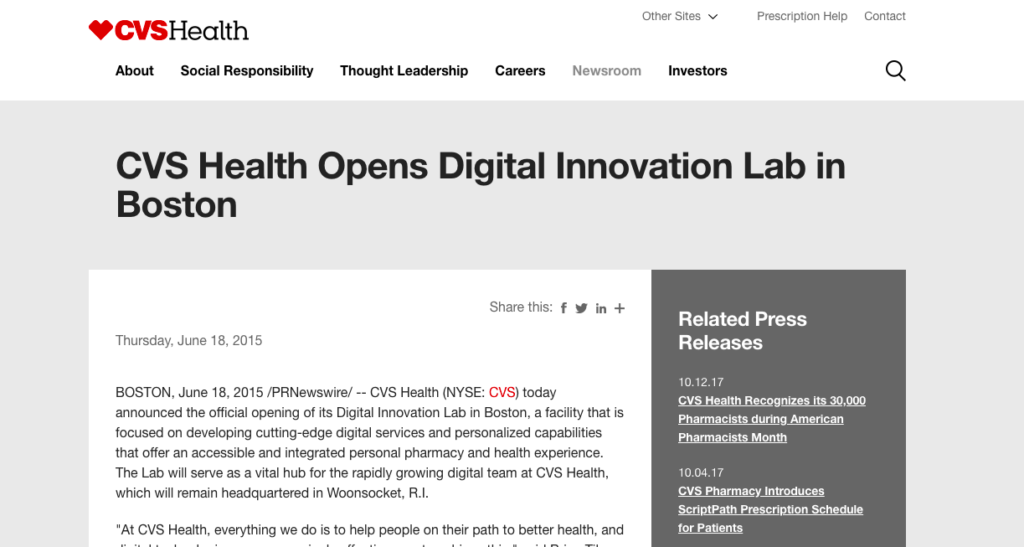 Founded: 2015 
The CVS innovation center is focused on creating new digital health solutions. Operating like a startup and adhering to concepts like an accelerated idea-to-market schedule and a fast-paced testing and implementation process, its projects include simple things like mobile phone pharmacy reminders and complex ones like apps that turn those phones into "remote diagnostic tools."
Notable Projects: The innovation lab helped to develop the CVS app and an SMS messaging system for ExtraCare members. With over 82M people enrolled in the SMS program, CVS both improved customer experience via text notifications and dramatically reduced the number of phone calls to pharmacists each year.
---
Lululemon — Lululemon Lab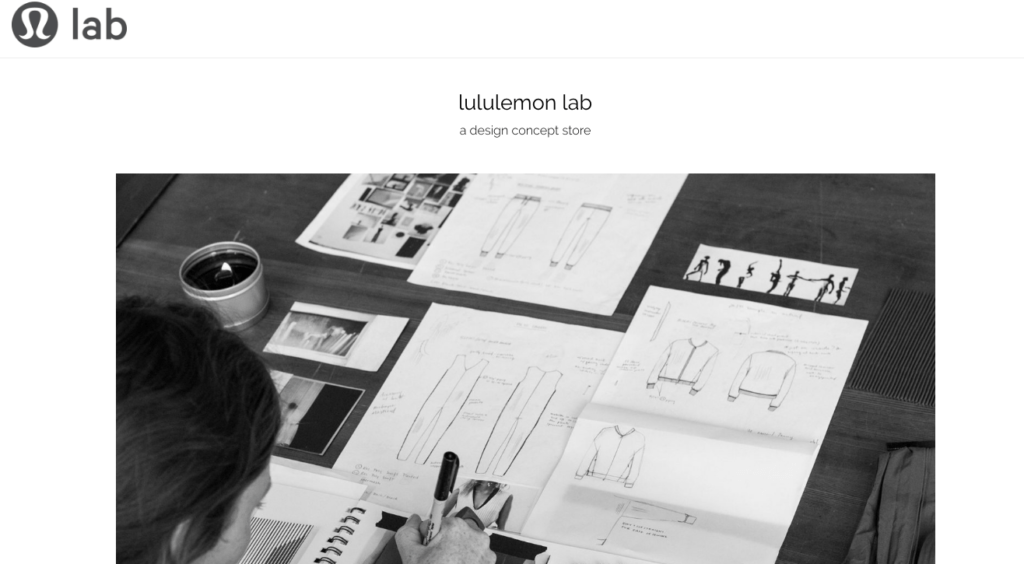 Founded: 2009 (Vancouver), 2016 (NYC)
Lululemon's solution to the constant need for new fashions was to open 2 in-house lab in Vancouver (where its corporate offices are) and NYC. Designers work collaboratively in a setting that encourages forward thinking and creativity.
Notable Projects: While Lululemon Lab initially operated under the concept of "offline exclusivity," where visitors had to go to its design concept stores to shop lab clothing, distribution expanded online and to 45 of its retail locations in 2019.
---
7-eleven — EVOLUTION STORE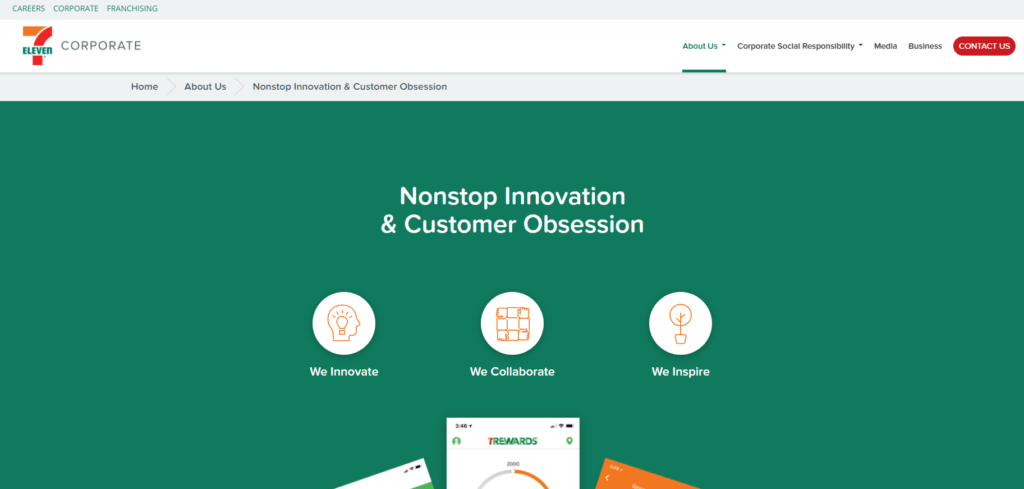 Founded: 2019
First launched in Dallas in 2019, 7-Eleven's "Evolution Store" concept serves as a "real-time, experiential testing ground" for new product innovations. Now in 3 locations, the stores give shoppers a first-hand look at what's brewing at the retailer.
"These stores are invaluable learning labs, where new concepts are tailored to meet the needs of the communities they will serve," said 7-Eleven executive vice president and chief operating officer Chris Tanco.
Notable Projects: The stores feature mobile checkout as well as new foodservice offerings, like kombucha on tap, local craft beer, and fresh salsa bars.
---
Walmart — Walmart global tech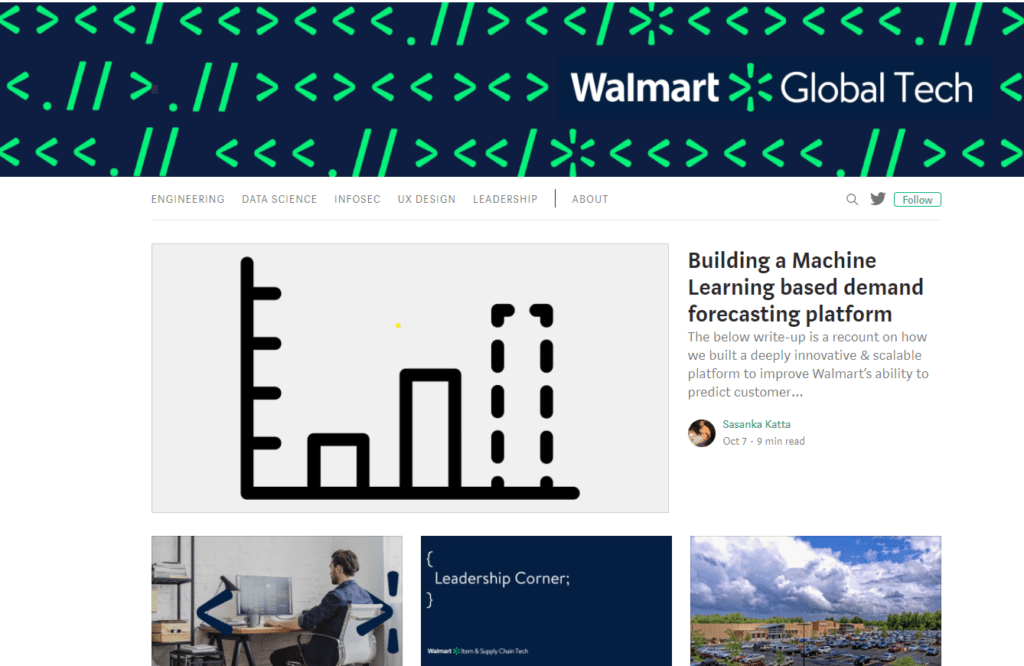 Founded: 2011 (Walmart Global Tech), 2017 (Store No. 8), 2019 (Intelligent Retail Lab)
Walmart formed its tech division Walmart Labs following its acquisition of social media analytics company Kosmix in 2011. In August 2020, Walmart Labs rebranded as Walmart Global Tech. The group is designed to help the retailer stay competitive in the increasingly online and mobile world. Its over 15,000 employees focus on developing and applying technologies — from machine learning to data encryption — that will make the Walmart shopping experience more seamless, both online and in store.
At its Intelligent Retail Lab, a New York-based store that emerged from Walmart's tech incubator Store No. 8, the company focuses on the potential of AI in retail. Walmart experts explore AI applications in a "live shopping environment," using an array of cameras and sensors that can generate real-time data on inventory levels and more.
Notable Projects: After launching Mobile Express Returns, where in-store purchased items could be returned online and then dropped off in person using a QR code, in-store return transaction times dropped 74%.
---
Kohl's — Kohl's Digital Center & Kohl's Innovation Center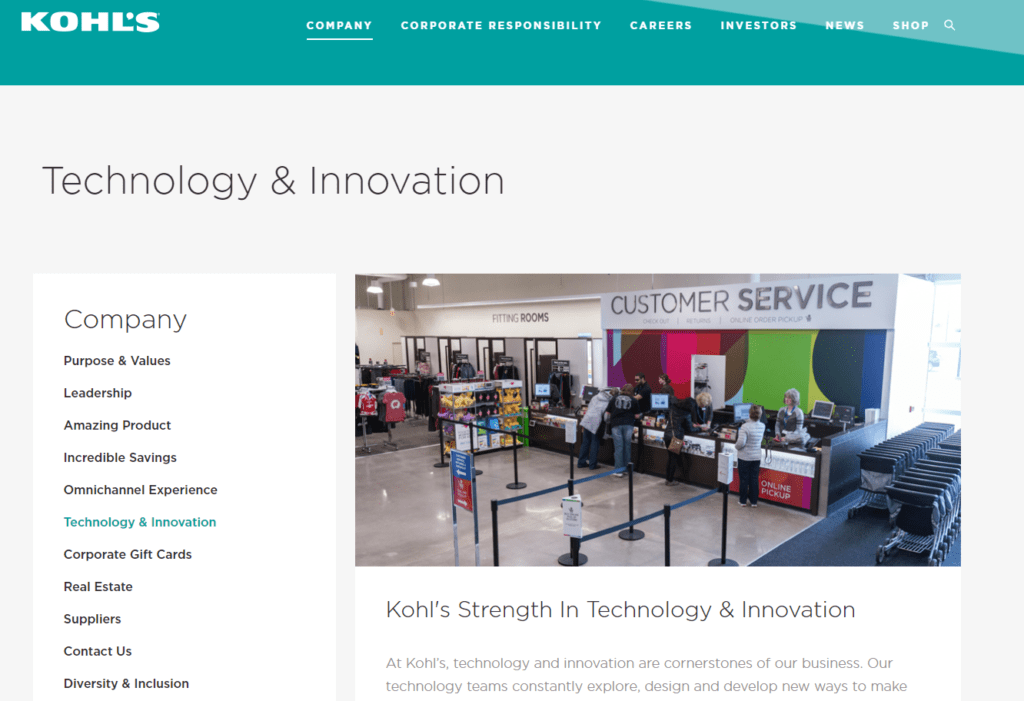 Founded: 2013 (Digital Center), 2015 (Innovation Center)
Kohl's Digital Center opened in 2013. Its tech team focuses on emerging technologies to improve the customer experience, and it has developed things like the Kohl's Pay app and other innovations to help customers pick up in-store deliveries faster.
The Innovation Center is located on Kohl's Menomonee Falls, Wisconsin, corporate campus. It focuses on collaboration between the information technology, store planning, construction, and purchasing teams. The 369,000-square-foot building has a number of green features, including solar trees, EV charging stations, and LED lighting.
Notable Projects: Kohl's Pay is a mobile payment service that came out of the innovation lab. It lets customers pay for their in-store purchases through the Kohl's app. Special offers and Kohl's Cash can also be applied before payment.
---
Lowe's — Lowe's Innovation LabS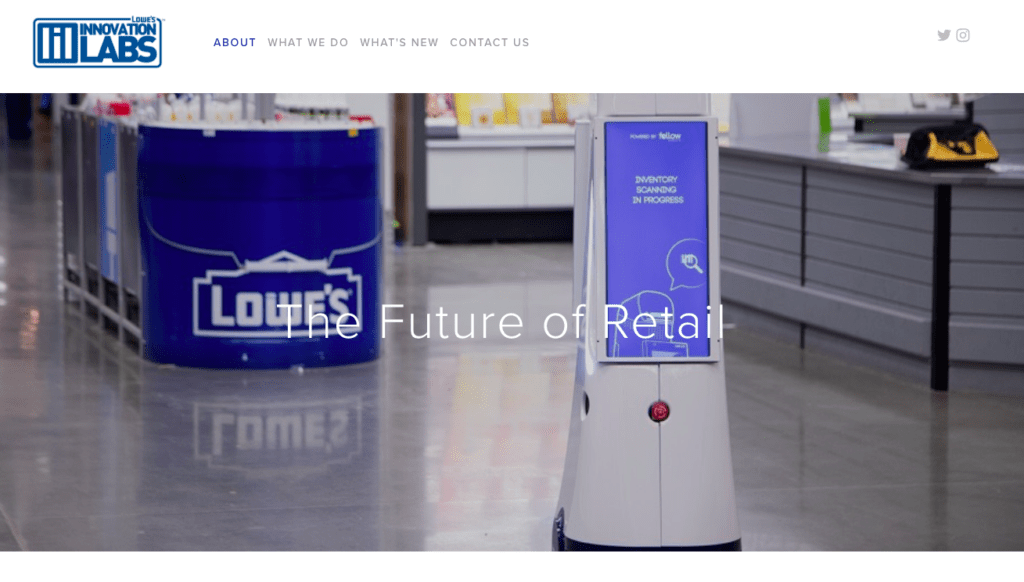 Founded: 2013
Lowe's Innovation Labs focus on emerging technologies that could "advance home improvement retail." Its 3 teams develop, test, prototype, and scale projects in research areas that include robotics and on-demand manufacturing.
Notable Projects: The lab developed the Holoroom, a VR headset that helps shoppers visualize bathroom and kitchen improvements.
---
Tesco — Tesco Labs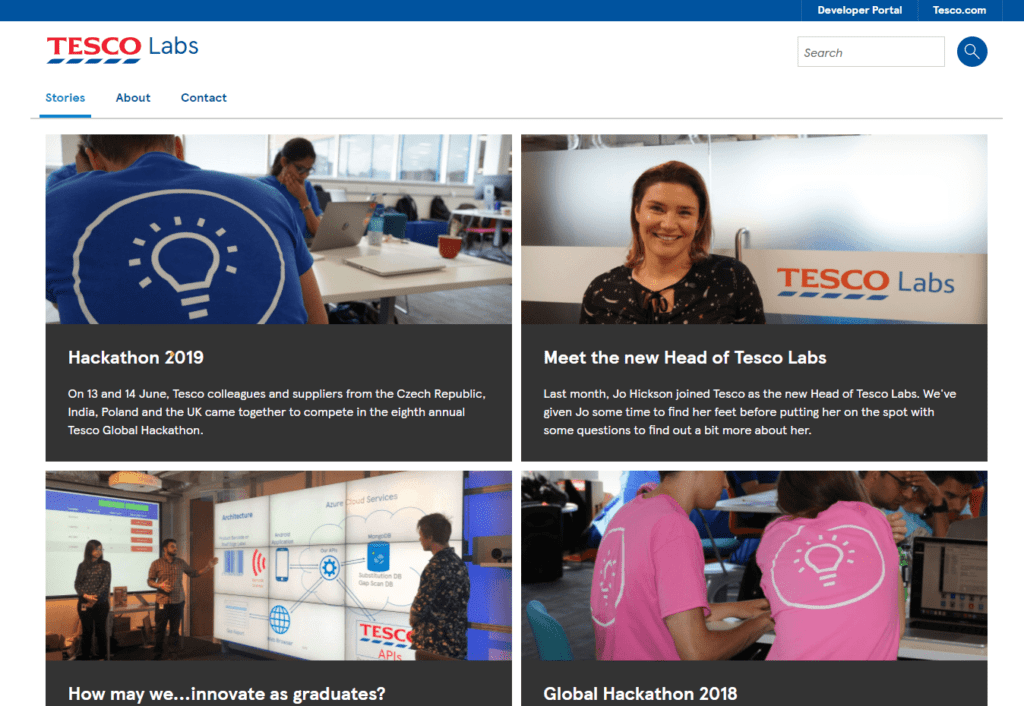 Founded: 2014
Tesco's in-house tech innovation team develops and tests an array of solutions for consumers. Their mission is simple: "to create new products, services or experiences that address customer and business needs through the use of emerging and established technologies."
These technologies include things like online search and apps to help customers take control of their health and choices — they even hold hackathons.
Notable Projects: Tesco Labs developed an integration with Google Home to allow Tesco customers to shop via voice.
---
DuPont — DuPont Innovation Centers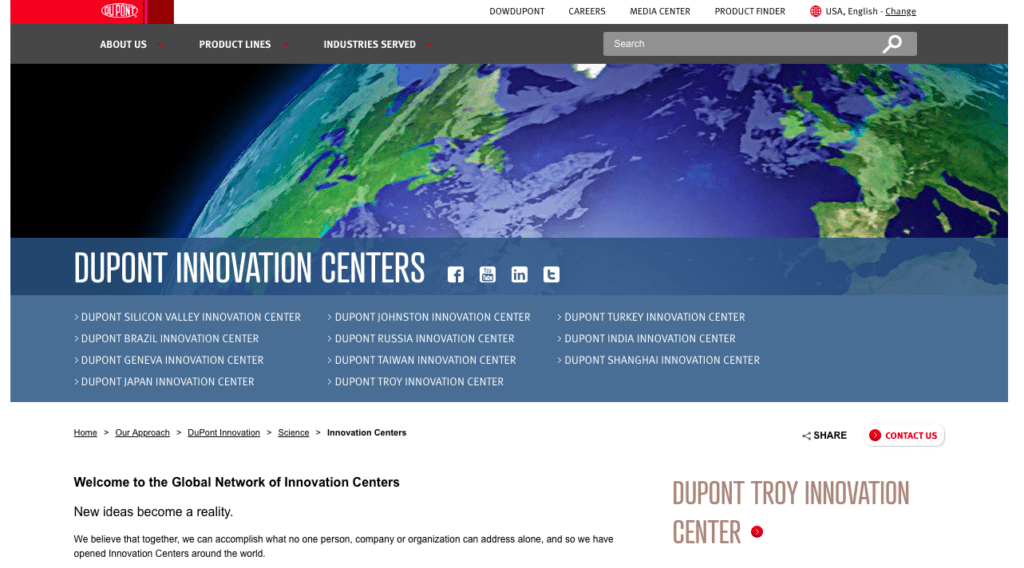 Founded: 2010
DuPont has numerous innovation centers across the US, Japan, Brazil, Russia, and more, forming a network of over 9,000 scientists and engineers. Its Silicon Valley center explores applications in consumer electronics, autonomous vehicles, 5G tech, and more. DuPont customers work with these in-house experts to explore innovations and develop solutions for the challenges they face.
Notable Projects: DuPont has developed smart winter clothing that can keep wearers warm without the need for bulky wires or heating systems inside the jacket.
---
Nike — Innovation Kitchen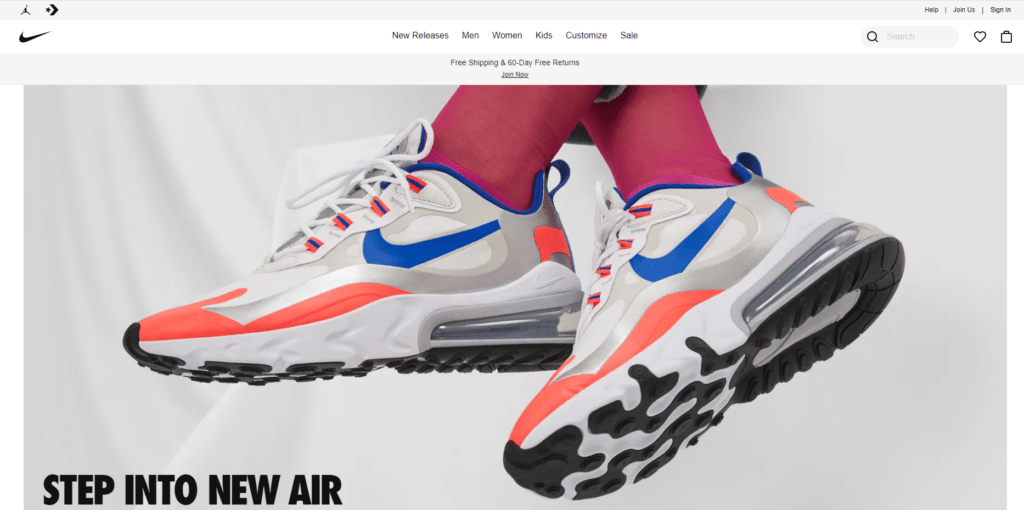 When Nike comes up with a new shoe or piece of technology, it's figuratively cooked up in its Innovation Kitchen. This inventive team explores everything from barefoot shoes to activity trackers in an open, laid-back space conducive to free thinking, experimentation, and self-expression.
The Kitchen prides itself on experimentation. It's outfitted with specialized design tools where concept creators work on designs and prototypes by hand.
Notable Projects: Launched in July 2020, the Space Hippie collection is Nike's most sustainable yet: all 4 shoe styles are manufactured with 90% recycled materials by weight.
---
Unilever — Unilever Foundry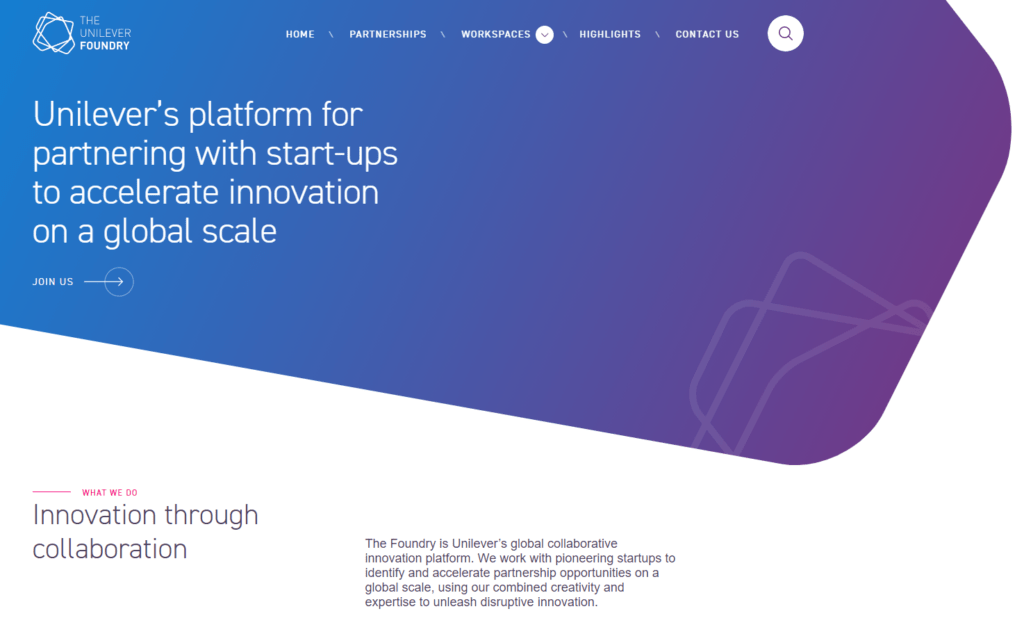 Founded: 2014
Unilever Foundry has led over 200 pilots and profiled more than 10,000 startups driving innovation across focus areas including wellness, personalization, digital marketing, sustainability, supply chain, and enterprise tech.
At its Innovation Hubs in Singapore and Dublin, startups, Unilever brands, and corporate partners can collaborate and innovate in a co-working environment.
Notable Projects: Unilever's Knorr brand partnered with online advertising platform Good-Loop to develop ads that enabled consumers, after 15 seconds of watching, to donate 50% of the ad money to charity.
---
Macy's — idea lab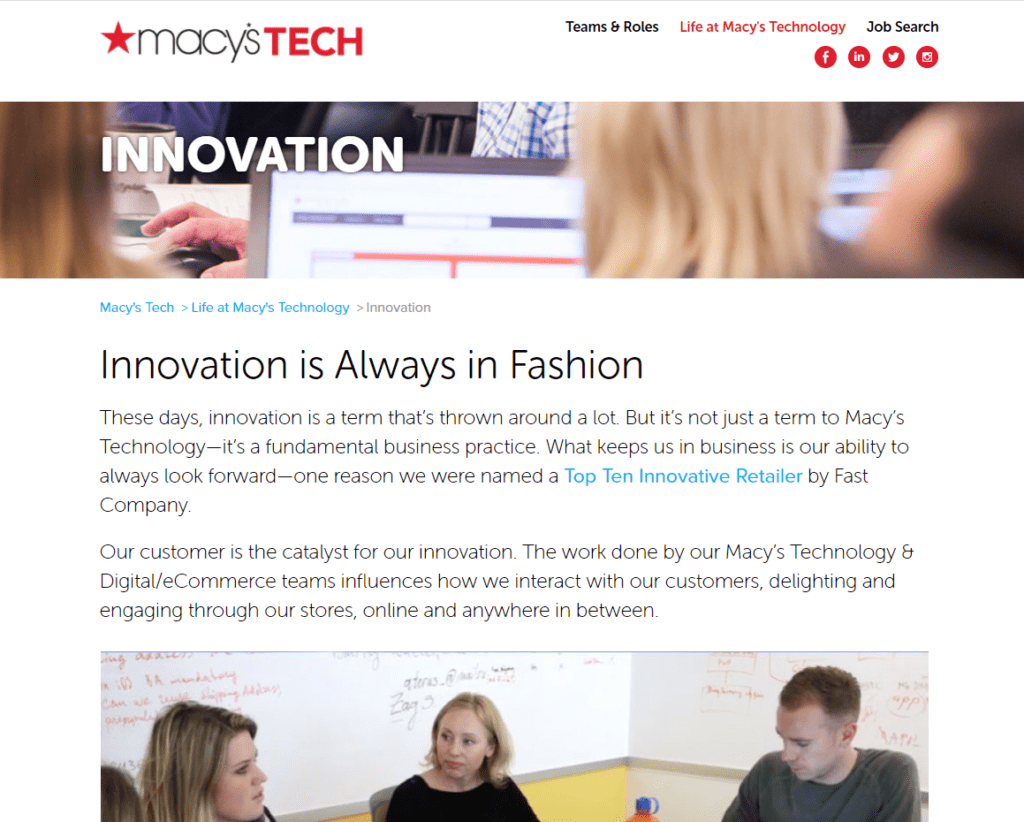 Founded: 2015
Located in San Francisco, Macy's Idea Lab fast-tracks innovative ideas in a "Shark Tank"-style system, where small teams brainstorm ideas to pitch to management. Winning ideas are then prototyped and tested.
Notable Projects: The Idea Lab developed an app that enables consumers to take photos of a product and find relevant matches in Macy's online store.
---
H&M — the laboratory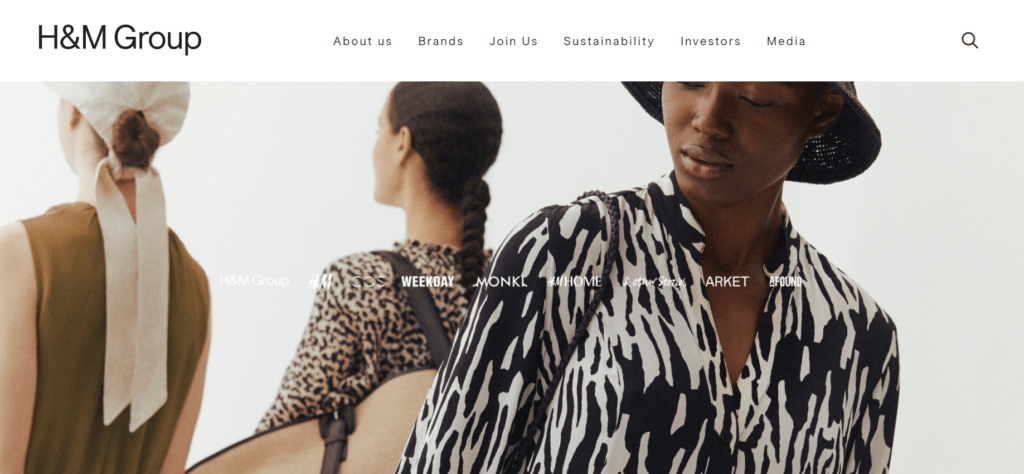 The Laboratory is H&M Group's innovation hub that collaborates with H&M brands to provide an "outside-in perspective." Focuses of the lab include sustainability as well as the customer experience.
Notable Projects: In September 2020, the lab debuted a vending machine with contactless payment for bath and body products in partnership with H&M subsidiary & Other Stories in Paris.
---
L'Oreal — Open Innovation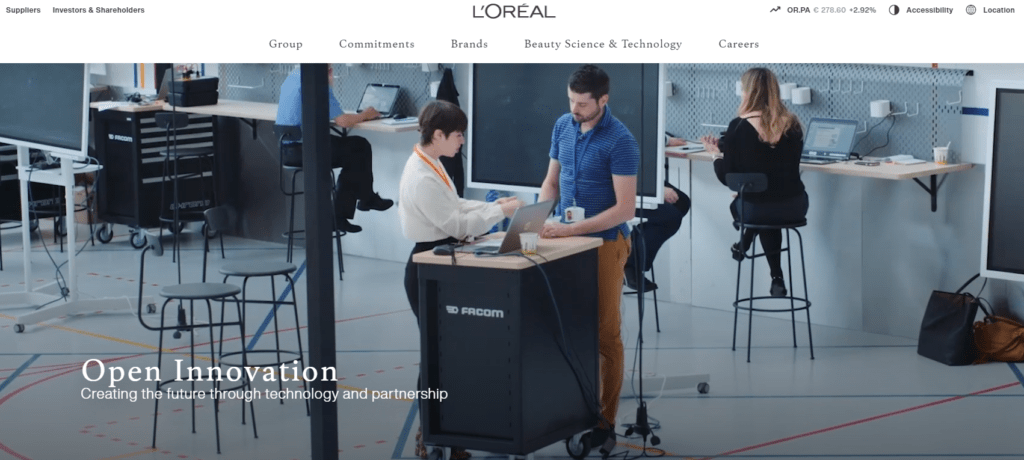 Founded: 2018
L'Oréal has partnered with Station F, Founders Factory, and Partech Ventures, among others, to "create a new generation of innovative beauty products, devices, and digital services." The Open Innovation project looks to partner with sources from both inside and outside the company. The startups selected go through an onboarding process, receive mentoring, and build connections with L'Oréal brands.
Notable Projects: Sampler helps retailers target the most valuable customers to deliver samples, gathering data and improving engagement. In 2018, Sampler launched campaigns across 5 countries with 7 different L'Oréal brands.
---
Procter & Gamble — Connect + Develop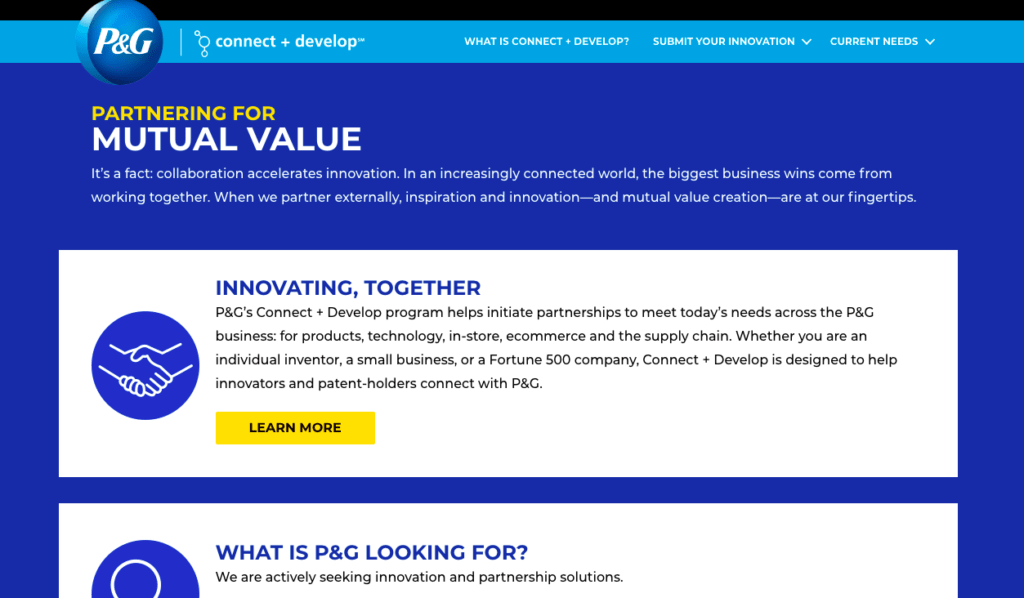 Founded: 2006
Procter & Gamble's Connect + Develop program advertises the problems it needs help solving across business lines from supply chain to product lines. P&G uses this call for ideas to attract the "world's most innovative minds" in order to "deliver on the company's most challenging opportunities." Its internal team works with the partners it attracts to innovate ways of improving the lives of its customers.
Notable Projects: When lip gloss was trending, Connect + Develop put out a call for help under the CoverGirl product line. It teamed up with OraLabs to create the CoverGirl Smoochies lip balm product and got it to market in less than a year.
---
PepsiCo — Design & Innovation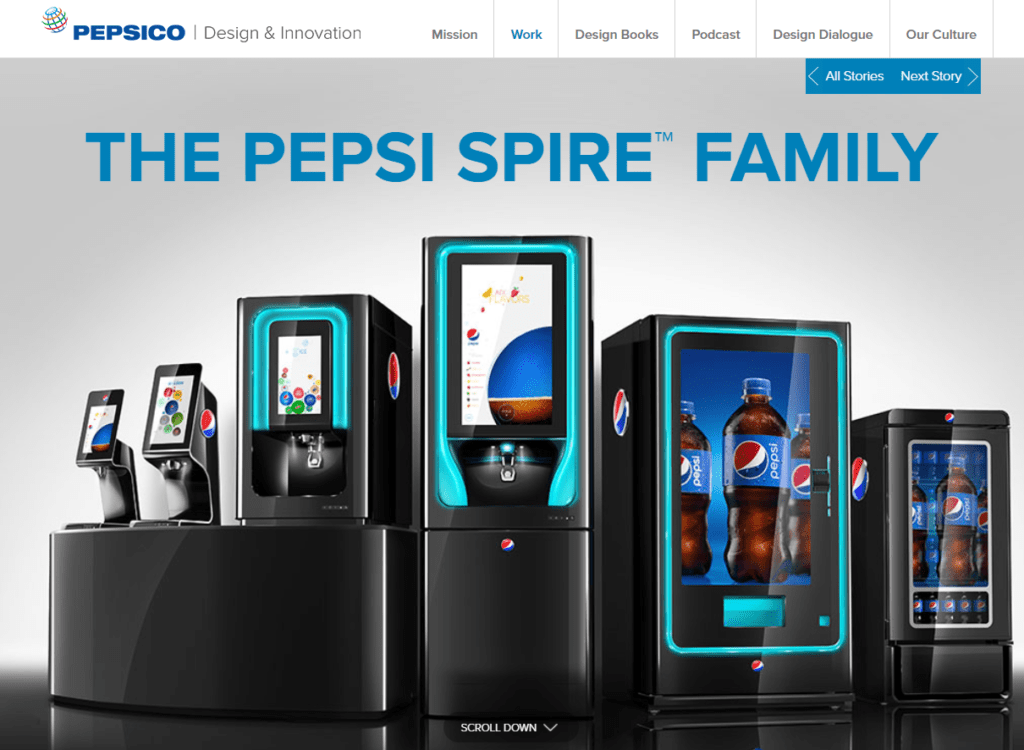 Founded: 2012
PepsiCo's New York City Design & Innovation center looks at "alchemists, mixologists, nutritionists, trend hunters, futurists, technologists, culinary artists and all kinds of cultural influencers" as potential partners and collaborators in innovation. With a heavy focus on design, the brand seeks to reach more people and make its products more accessible around the world.
Notable Projects: Pepsi Spire was created out of the Design & Innovation lab. It's a smart beverage dispenser that has up to 1,000 drink combinations. Consumers can be their own mixologists while the machine collects data on their preferences.
---
Nestle — HENRi@Nestle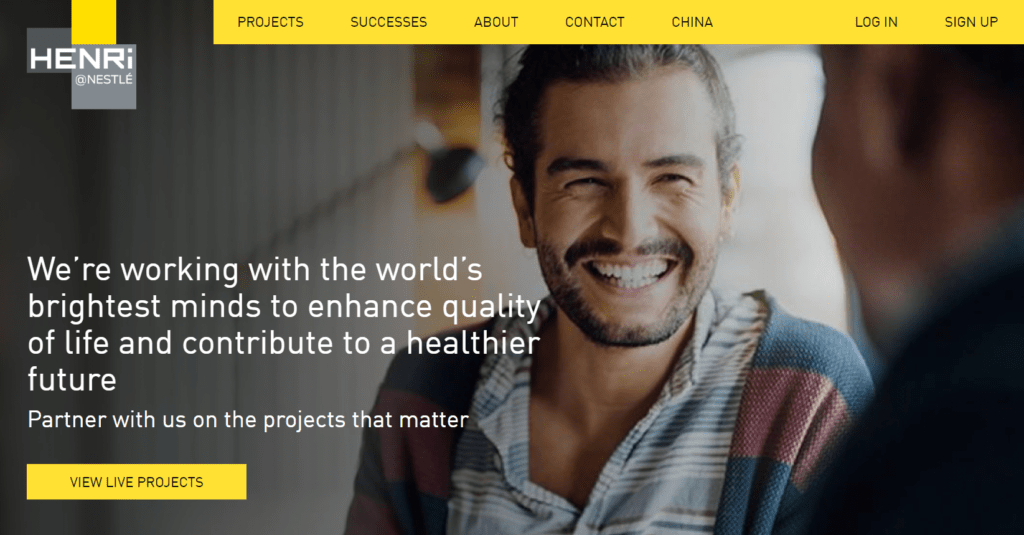 Founded: 2015
Through HENRi, Nestle partners with startups on projects that touch Nestle's product lines, soliciting pitches and offering funding to the winning startup to partner on the project.
Notable Projects: HENRi put out a call for partners to help it reconfigure the role of plastic straws in Nestle's "Ready to Drink" product packaging in Brazil. The winning submission from a team of Brazil-based entrepreneurs features a folded straw "made from the same recycled material as the existing packaging," reducing the environmental impact of the product.
---
Anheuser-Busch InBev — Zx Ventures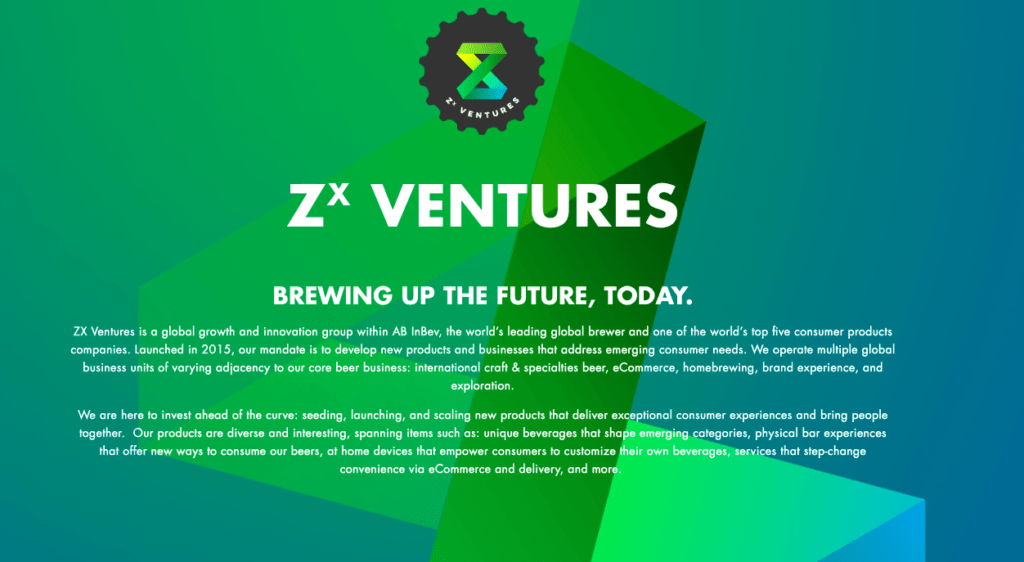 Founded: 2015
ZX Ventures is looking to disrupt the traditional beer business through a combination of "seeding, launching, and scaling new products that deliver exceptional consumer experiences." The venture's bets have reportedly brought in more than $1B in revenue in 2018 for Anheuser-Busch InBev.
Through its Zxlerator program, an internal incubator that pairs AB InBev employees with undergraduate and MBA interns, participants get to develop, research, and test ideas to pitch to internal investors for funding.
Notable Projects: Sincerely Sabella, a line of canned sparkling wine, came out of the 2018 Zxlerator cohort and received funding from ZX Ventures. The canned wine, which has a lower alcohol content than typical wine, was launched to address the demand for "ready-to-drink offerings" in the UK.
---
Colgate Palmolive — colgate Innovation laboratory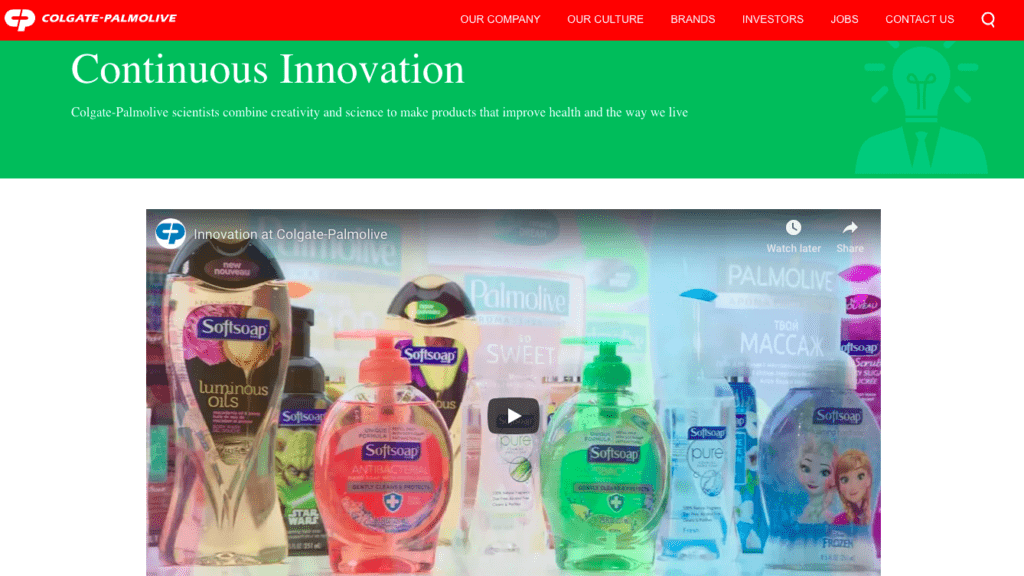 Founded: 2020
In February 2020, Colgate-Palmolive announced the development of the Colgate Innovation Laboratory, which will be embedded in the newly established Penn Dental Medicine Care Center for Persons with Disabilities. Colgate's experts will work with Penn Dental Medicine's students, faculty, and researchers to develop new dental products for patients with disabilities.
In addition, the Colgate Technology Center in New Jersey focuses on early research and development of dental products.
Notable Projects: Colgate-Palmolive developed a cavity-fighting toothpaste featuring a "sugar acid neutraliser" technology that helps fluoride work more effectively.
---
General Mills — General Mills Worldwide Innovation Network (G-WIN)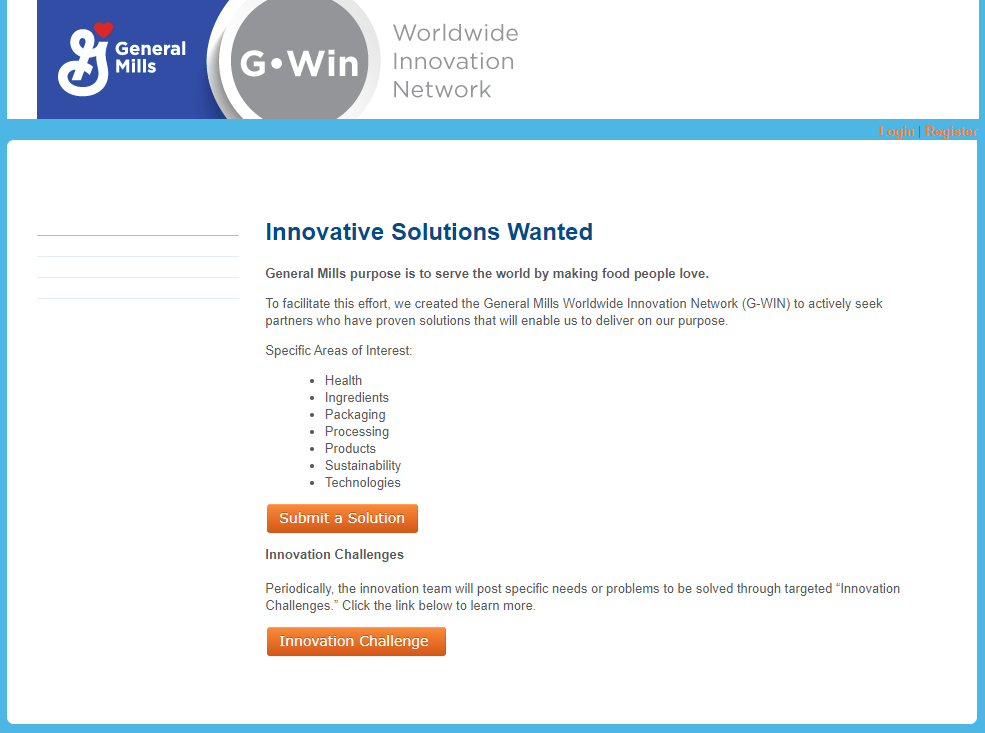 Founded: 2015
The purpose behind G-Win is to use both internal and external channels to find startups, partners, and even consumers that can help them expand their product lines and market shares.
G-Win looks primarily for solutions in a few main areas of interest including packaging, processing, sustainability, and health. They also post innovation challenges occasionally to address specific needs within the company.
Notable Projects: Chex Chips were developed out of G-Win. General Mills worked with a partner to develop a new brand of Chex that took ingredients from the current mixes and re-invented them as a chip. The partner was also able to produce the chips quickly and at a larger scale than General Mills.
---
Marks & Spencer — founders factory retail
Founded: 2018
In 2018, Marks & Spencer teamed up with Founders Factory to launch Founders Factory Retail, which invests in and incubates emerging businesses. The joint venture began working with 6 startups tackling on-demand charging, 3D scanning technology, and made-to-measure clothing.
Notable Projects: Phone charging network Charged Up was part of Founders Factory Retail's inaugural cohort. The startup's portable power banks, which can be found at 9 M&S stores, among other locations, aim to help businesses increase foot traffic and customer dwell time.
---
Sainsbury's — Sainsbury's Digital, Tech, and data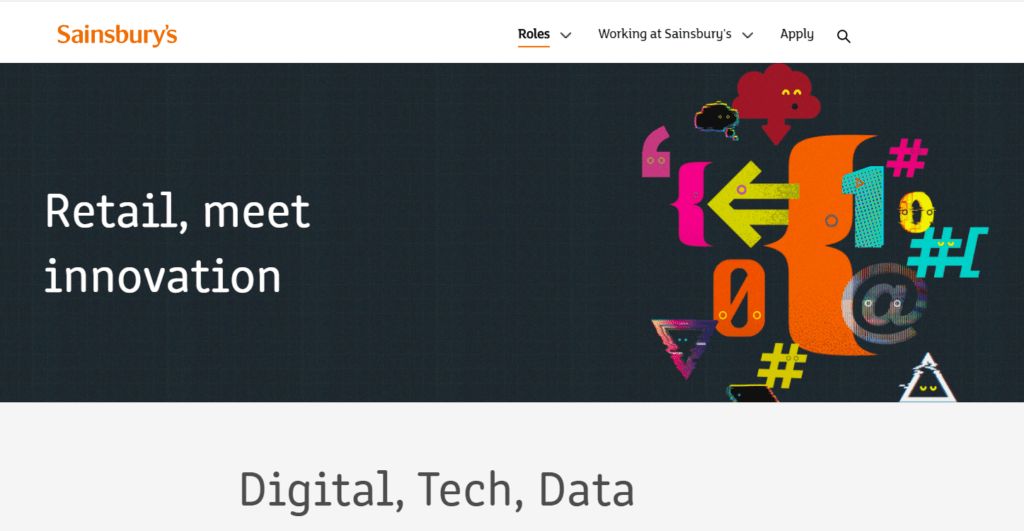 UK supermarket chain Sainsbury's has invested big in its tech hubs in London and Coventry in an effort to cut costs and shift to digital. The retailer reportedly launched the first cashier-free grocery store in the UK last April, when it was testing out its mobile payments tech.
Notable Projects: The SmartShop app developed by Sainsbury's allows customers to use their phones to scan products as they put them in their cart and check out at a dedicated register. The app, which is available in all of its supermarkets, is also debuting a mobile pay feature that will enable more customers to use contactless payment.
---
Kraft Heinz — Innovation Centers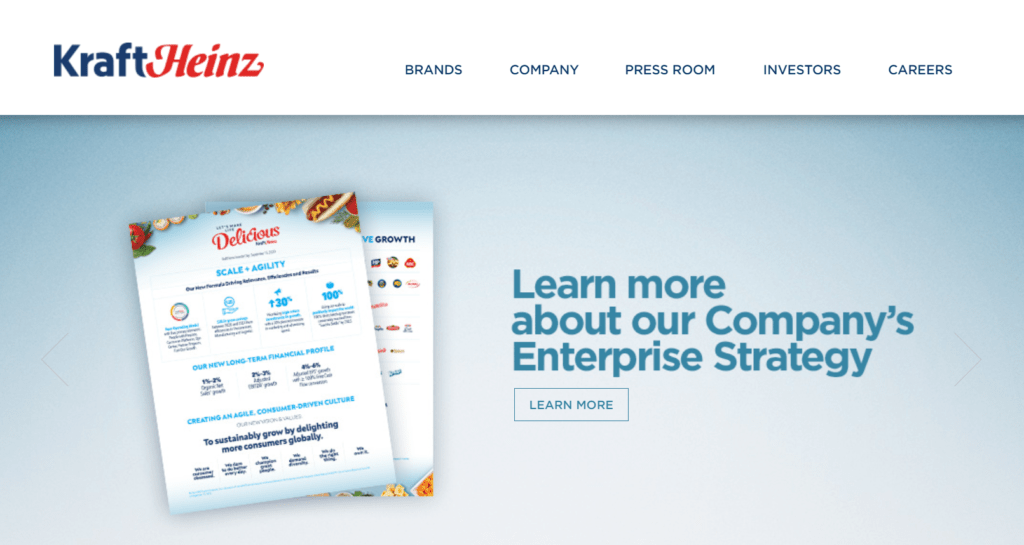 Kraft Heinz operates innovation centers and test kitchens around the world to drive culinary innovation. While the company has undergone significant cost-cutting measures and plans to reduce the number of new products debuted this year to half of 2019's, teams at the centers play an important role in testing and developing products relevant to the company's consumers.
Notable Projects: In 2018, Kraft-Heinz launched breakfast product Just Crack an Egg following 2 years of development at the Kraft Heinz Innovation Center in Glenview, Illinois. The microwaveable breakfast bowl brought in $50.7M in sales that year, "vastly exceeding expectations," according to a spokesperson.
---
Hallmark — Hallmark Labs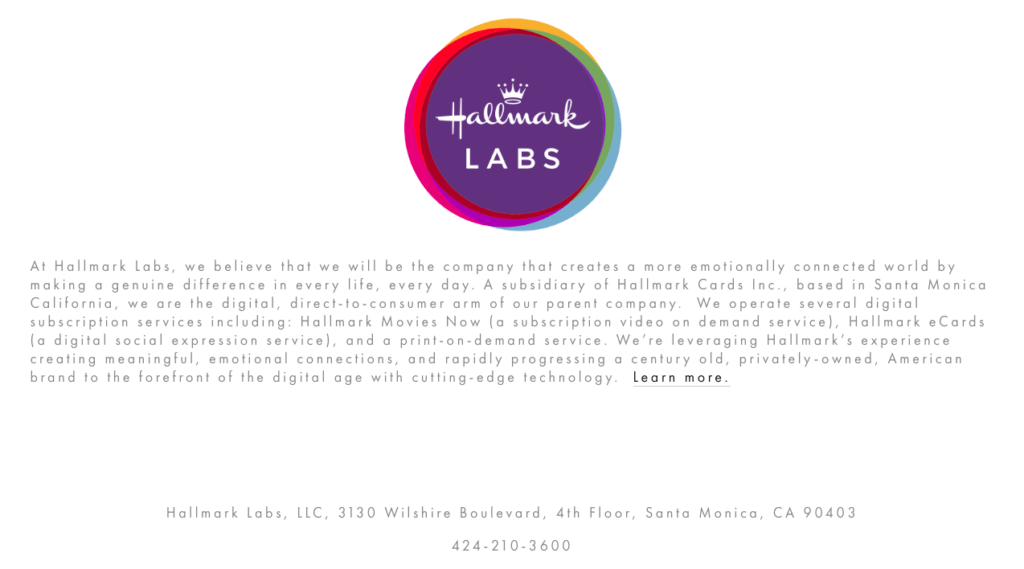 Founded: 2007
Hallmark Labs is the "the digital, direct-to-consumer arm" of the Hallmark brand. It primarily looks to explore ways to bring more digital content to consumers. The lab is also focused on growth and the ways it can smoothly expand consumer offerings on current Hallmark products without impacting the business.
Notable Projects: Hallmark Movies Now came out of the digital arm at Hallmark Labs. It is a subscription-based on-demand streaming service that offers 1,000 hours of content not available on Hallmark's cable channels. It has over 900,000 subscribers as of December 2019.
---
Stanley Black & Decker — innovation hubs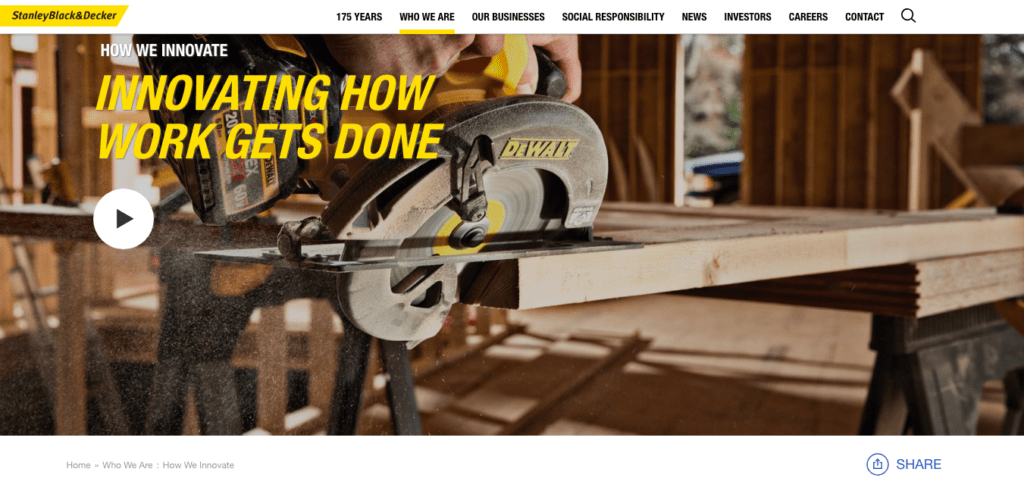 Founded: 2019 (Stanley X), 2019 (Manufactory 4.0)
Stanley Black & Decker has a worldwide team dedicated to innovation that generates more than 1,000 new products each year. Strategic placement in innovation hubs around the world means that team members can harness "the potential of both internal and external resources through collaborative relationships with entrepreneurs, academic institutions, research labs, and others."
Stanley X, "the innovation business" of Stanley Black & Decker, has locations in Silicon Valley, Atlanta, and India. The group both develops and invests in internal startups as well as partners with outside companies to respond to customer needs.
In addition to the innovation hubs, Stanley Black & Decker operates an advanced manufacturing center called Manufactory 4.0 based out of Hartford, Connecticut that focuses on smart factory and workforce upskilling initatives.
Notable Projects: In July 2020, Stanley X announced a partnership with DeepHow, an AI-powered workforce training solution. The company's platform will be used in Stanley Black & Decker's upskilling programs to improve knowledge transfer and training efficiency.
---
GameStop — GameStop PERformance center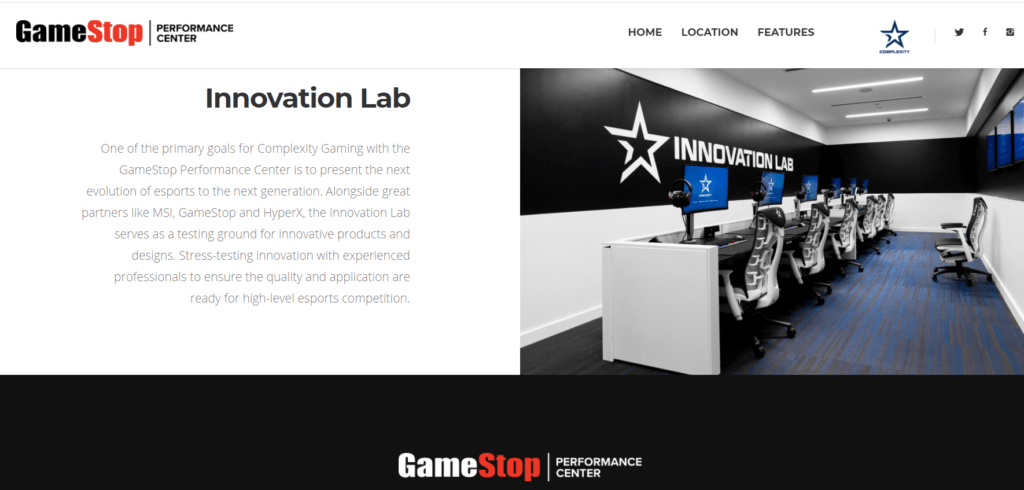 Founded: 2019
Located at the GameStop Performance Center in Frisco, Texas, the Innovation Lab allows professionals to test new products with an eye to the future of e-sports competition.
Notable Projects: GameStop is piloting new store concepts to engage its customers with experiences that go "beyond the console," such as store layouts that allow gamers to test products.
---
Adidas — Brooklyn creator farm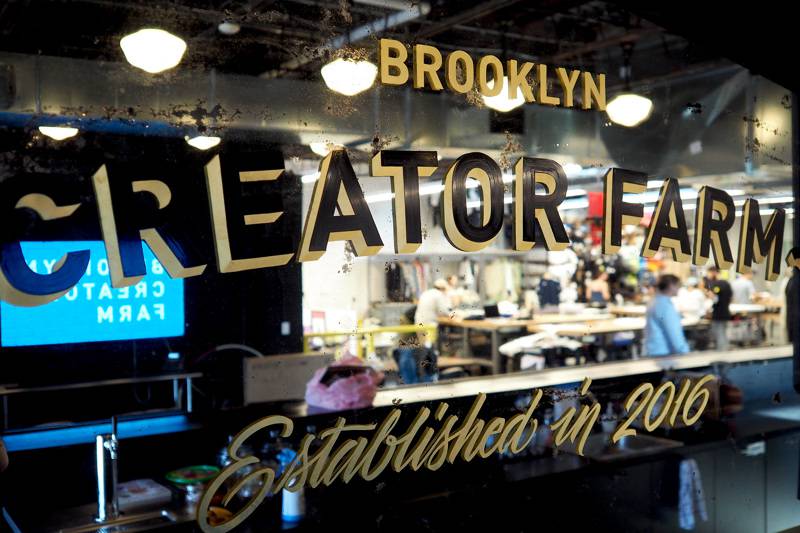 Founded: 2016
Inside Adidas' Brooklyn Creator Farm the focus is all about "creating culture," while working on projects that are often 2 to 4 years out. Here, designers are encouraged to come up with inspiration for the future of footwear, fashion, tech, and culture. They do it by fostering collaboration and supporting design efforts at every stage from ideation to creation.
The farm itself is split into 2 areas, one focused on design while the other, the Brooklyn MakerLab, has all the tools necessary to bring designs from a storyboard to real life.
Notable Projects: Adidas Futurecraft 4D is one of the first sneakers released from the Farm. It features a 3D-printed sole made of a proprietary material that Adidas hopes will transform sneaker manufacturing methods. 
---
Kroger — innovation labs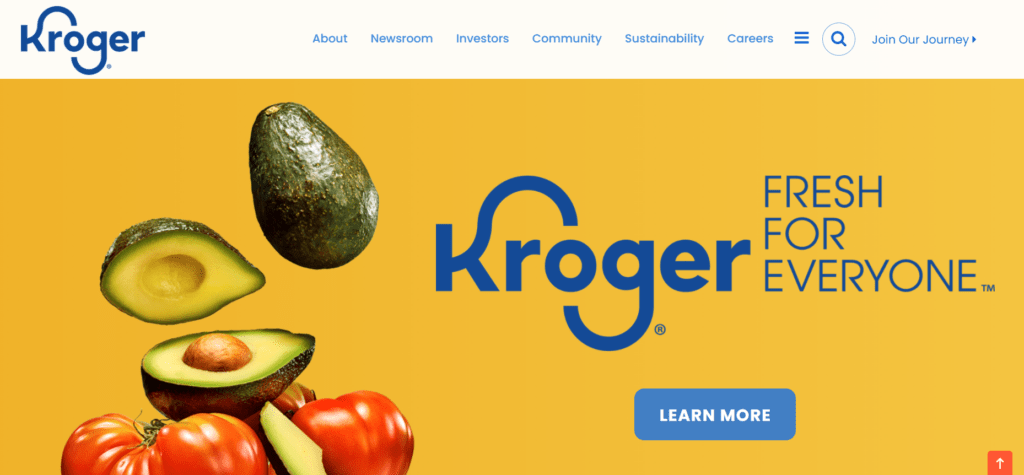 Founded: 2018 and 2020
Kroger operates 2 university-based innovation labs, one at the University of Cincinnati (opened in 2018) and the other at Northern Kentucky University (announced in January 2020). With the labs, the company aims to attract tech talent as well as develop its digital strategy.
Notable Projects: In March 2020, Kroger started deploying Everseen visual AI technology in its stores. The tech alerts customers to self-checkout errors and comes alongside Kroger's "Scan, Bag, Go" technology that allows customers to scan products as they shop.
---
Under Armour — idea house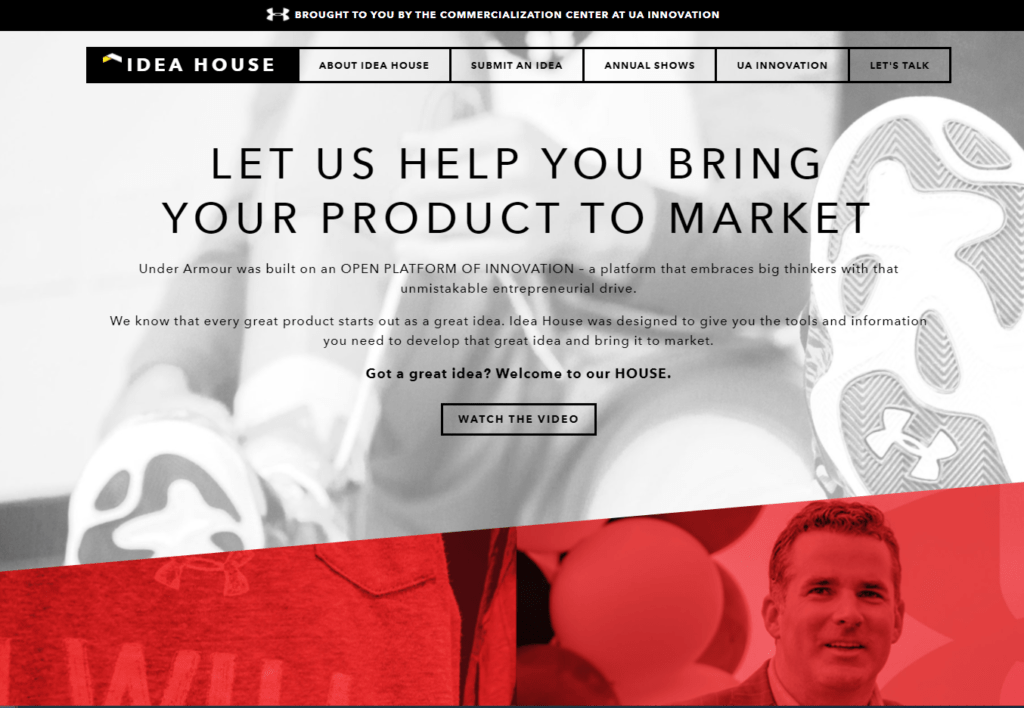 Founded: 2011 (Future Show)
Under Armour's Idea House invites entrepreneurs to submit ideas or already developed products, and provides guidance and support to help bring the most promising of them to market.
Under Armour also hosts an annual innovation competition called the Future Show Innovation Challenge, where invited entrepreneurs can pitch products to be voted on and the winner developed.
Notable Projects: The UA MagZip, a zipper that magnetically clips together to enable one-handed zipping, was developed by Under Armour's innovation department and launched in 2014, following an entrepreneur's successful pitch of the prototype at the company's first Future Show in 2011.
---
LVMH — La Maison des startups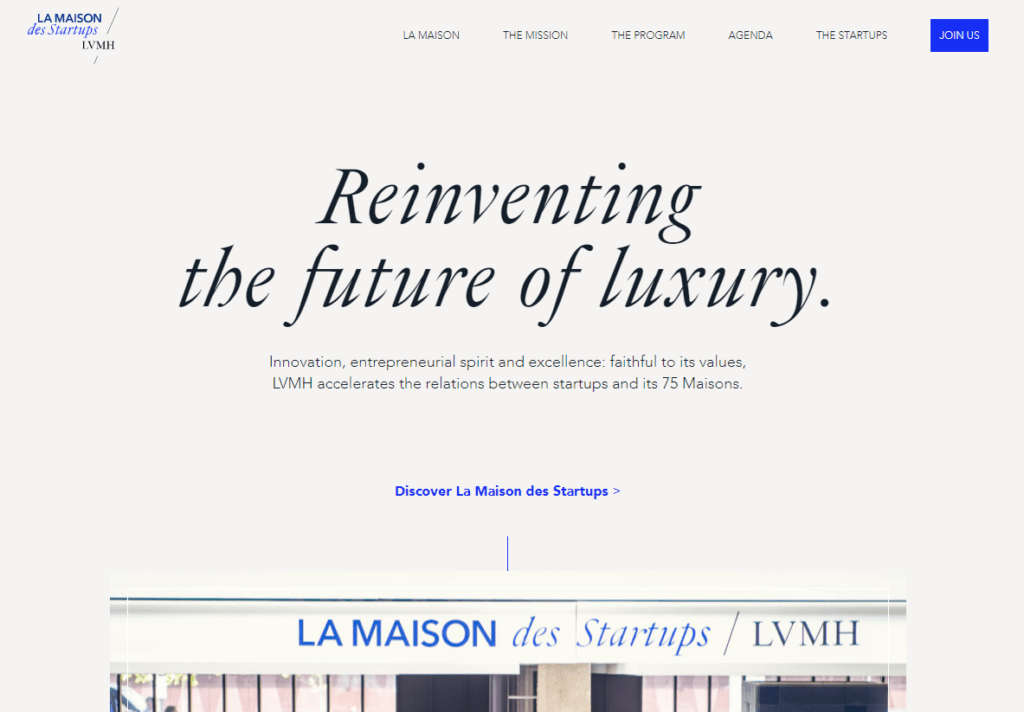 Founded: 2017 (La Maison des Startups)
LVMH operates several innovation-focused initiatives to encourage collaboration between its entrepreneurs and fashion houses, including La Maison des Startups. The accelerator welcomes 50 international startups for 6-month terms to the Station F campus, where they participate in workshops, networking sessions, and receive guidance from group experts to help tackle the challenges facing the luxury industry.
LVMH also runs Disrupt, Act, Risk to be an Entrepreneur (DARE), a 4-day rolling event launched in 2017 where the group aims to discover and encourage innovative ideas among its employees. Winners from the event have gone on to join La Maison des Startups to launch their projects.
Notable Projects: Canvas of the Future came out of the DARE competition. The technology turns sections of Louis Vuitton bags into screens, enabling the the display of digital images.
---
microsoft AND Xnfinity — xnfy lab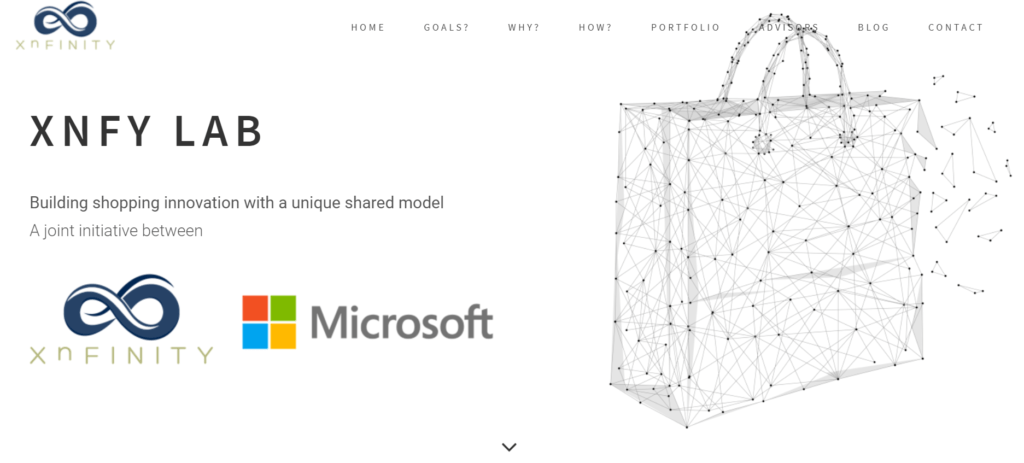 Founded: 2020
Tech giant Microsoft and Peru-based incubator XnFinity have paired up to launch a retail innovation lab, dubbed XNFY lab. The lab aims to provide "innovation-as-a-service," taking on processes like R&D and startup scouting to provide retailers with the solutions that will benefit them most.
Notable Projects: XNFY Lab developed PaperVault, a smart digital receipts platform, that aims to reduce paper use and produce real-time insights so retailers can better engage with their customers.
---
Target — target accelerators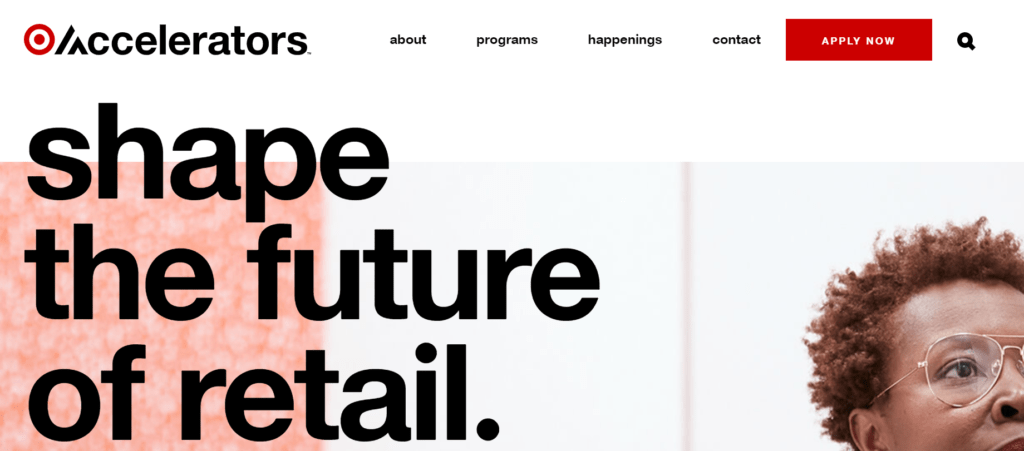 Founded: 2014 (Target Accelerator Program)
Target drives innovation through its Target Accelerators, a group of 4 programs that enable the retailer to partner with startups. At its incubator, selected early-stage startups receive mentorship and support over a 3-month period to develop their ideas. More mature startups with "tech-driven retail solutions" can also gain access to Target's expert network through the 4-month Target Technology Accelerator. Target also runs the Target Accelerator Program India, which it launched in 2014. Here, the company aims to build relationships with India-based startups and help local entrepreneurs scale their retail solutions.
Notable projects: Mented Cosmetics, a 2017 Target Takeoff Beauty graduate, has gone on to raise more than $5M in disclosed funding since participating in the 5-week themed accelerator (the fourth Target Accelerators program).
If you aren't already a client, sign up for a free trial to learn more about our platform.