Kitchen robots and other food service automation could solve restaurants' labor challenges. Here are the top-line bullets you need to know.
Investment to automated kitchen technology, from robotic cooking arms to pizza-making machines, has accelerated in 2021 as restaurants work to reopen safely.
25 Industries & Technologies That Will Shape The Post-Virus World
Get the free download to learn how industries are using tech to reimagine nearly every facet of their operations.
Less than halfway through the year, funding to the sector has far surpassed 2020 levels and matched 2019's, hitting $126M across 11 deals.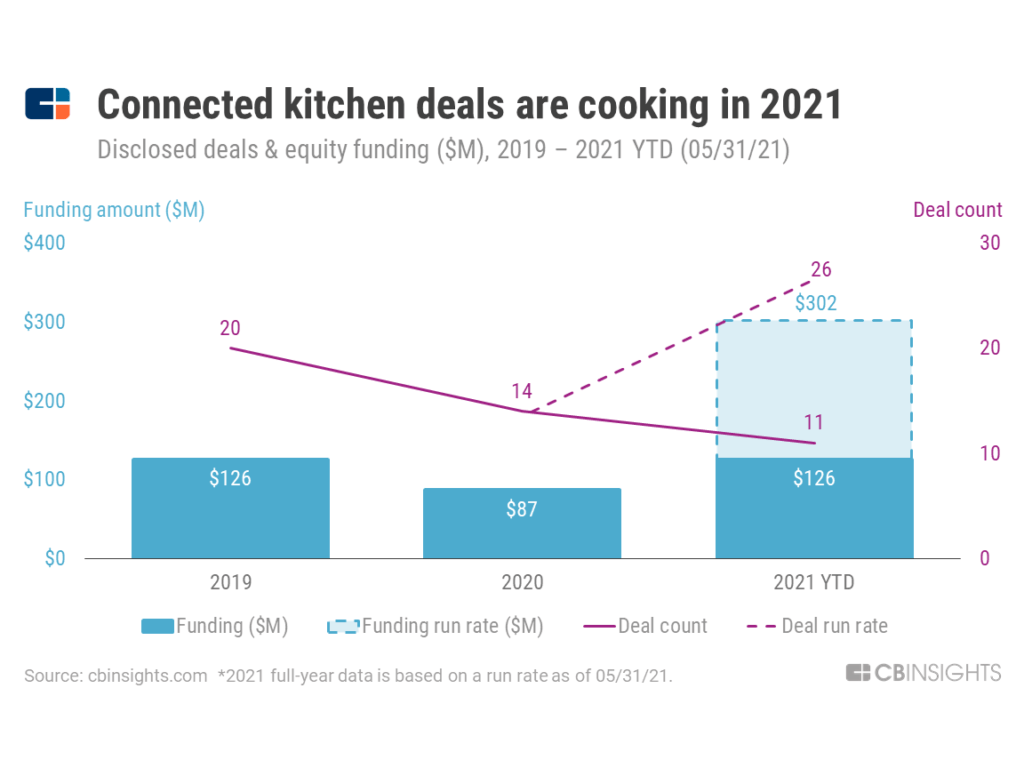 To explore these funding trends and companies across restaurant tech, visit our Restaurant Tech Collection. 
From sanitation to staff shortages, we examine how automated kitchen tech could help restaurants bounce back from the Covid-19 pandemic.