Taking a product from idea to production can be time consuming and complicated. Decentralized manufacturing and blockchain-based resource planning are two of the ways companies can streamline the planning and sourcing process.
OK, so you designed a product.
The next step is planning how it will be made at production scale. Typically, this requires gathering a web of parts suppliers, basic materials makers, and contract manufacturers to fulfill a large-scale build of the product.
But finding suppliers and gaining trust is a difficult and time-consuming process.
The vacuum maker Dyson, for example, took up to two years to find suppliers for its new push into the auto industry: "Whether you're a Dyson or a Toyota it takes 18 months to tool for headlights," a worker on their project reported.
In 2018, assembly lines are so lean they're integrating a nearly real-time inflow of parts and assembling them as fast as they arrive. Honda's UK-based assembly factory, for example, only keeps one hour's worth of parts ready to go, according to The Guardian.
After Brexit, the company reported longer holdups for incoming parts at the border, and said that each 15-minute delay translates to £850,000 per year.
We take a look at how technology is improving this complicated sourcing process.
You can read our full report on the future of the factory here.
DECENTRALIZED PARTS MANUFACTURING
Decentralized manufacturing is one tech strategy helping manufacturers keep up with demand for parts.
Distributed or decentralized manufacturing employs a network of geographically dispersed facilities that are coordinated with IT.
Parts orders, especially for making medium- or small-run items like 3D printed parts, can be fulfilled at scale using distributed manufacturing platforms.
Companies like Xometry and Maketime offer on-demand additive manufacturing and CNC-milling (a subtractive method that carves an object out of a block), to fulfill parts orders across its networks of workshops.
Xometry's site allows users to simply upload a 3D file and get quotes on milling, 3D printing, or even injection molding for parts. Right now, the company allows up to 10,000 injection-molded parts to be ordered on-demand, so it can handle builds done by larger manufacturers.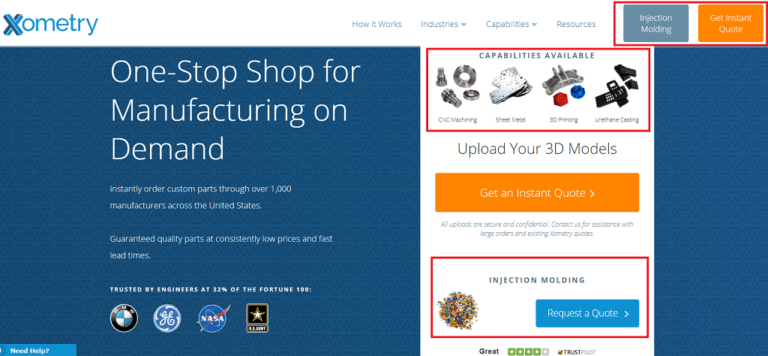 Xometry isn't alone in offering printing services: UPS is also embracing the movement, offering services for 3D printed plastic parts like nozzles and brackets in 60 locations and using its logistics network to deliver orders globally.
As mass-customization takes off, so could the reliance on decentralized network of parts suppliers.
BLOCKCHAIN FOR RESOURCE TRACKING
Enterprise resource planning (ERP) software tracks resource allocation from raw material procurement all the way through customer relationship management (CRM).
Yet a manufacturing business can have so many disparate ERP systems and siloed data that, ironically, the ERP "stack" (which is intended to simplify things) can itself become a tangled mess of cobbled-together software.
In fact, a recent PwC report found that many large industrial manufacturers have as many as 100 different ERP systems.
Blockchain and distributed ledger technologies (DLT) aim to unite data from a company's various processes and stakeholders into a universal data structure.
Many corporate giants are piloting blockchain projects, often specifically aimed at reducing the complexity and disparities of their siloed databases.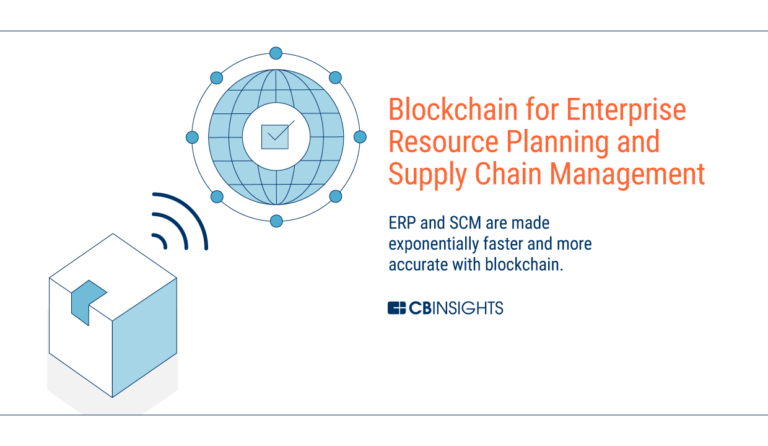 Last year, for example, British Airways tested blockchain technology to maintain a unified database of information on flights and stop conflicting flight information from appearing at gates, on airport monitors, at airline websites, and in customer apps.
When it comes to keeping track of the sourcing of parts and raw materials, blockchain can manage the disparate inflows to a factory. With blockchain, as products change hands across a supply chain from manufacture to sale, the transactions can be documented on a permanent decentralized record — reducing time delays, added costs, and human errors.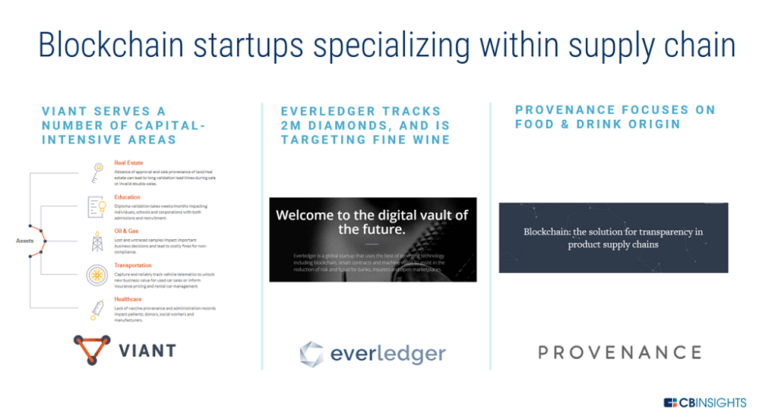 Viant, a project out of the Ethereum-based startup studio ConsenSys, works on a number of capital-intensive areas that serve manufacturers. And Provenance is building a traceability system for materials and products, enabling businesses to engage consumers at the point of sale with information gathered collaboratively from suppliers all along the supply chain.
Going forward, we can expect more blockchain projects to build supply chain management (SCM) software, handle machine-to-machine (M2M) communication and payments, and promote cybersecurity by keeping a company's data footprint smaller.
If you aren't already a client, sign up for a free trial to learn more about our platform.