Launching a search for cloud security solutions? Find out who your peer buyers are evaluating among Palo Alto Networks, Orca Security, Wiz, and more.
If you're evaluating cloud security providers, this RFP Vendor Shortlist will highlight who to invite to your requests for proposals (RFPs) and vendor evaluations based on who your peers are inviting.  
We mined Yardstiq's interviews with software buyers as well as vendors' submitted Analyst Briefings and used these proprietary insights to map the cloud security landscape and help you quickly build your RFP vendor shortlist.
The Cloud Security RFP Vendor Shortlist features RFP insights on 11 vendors including: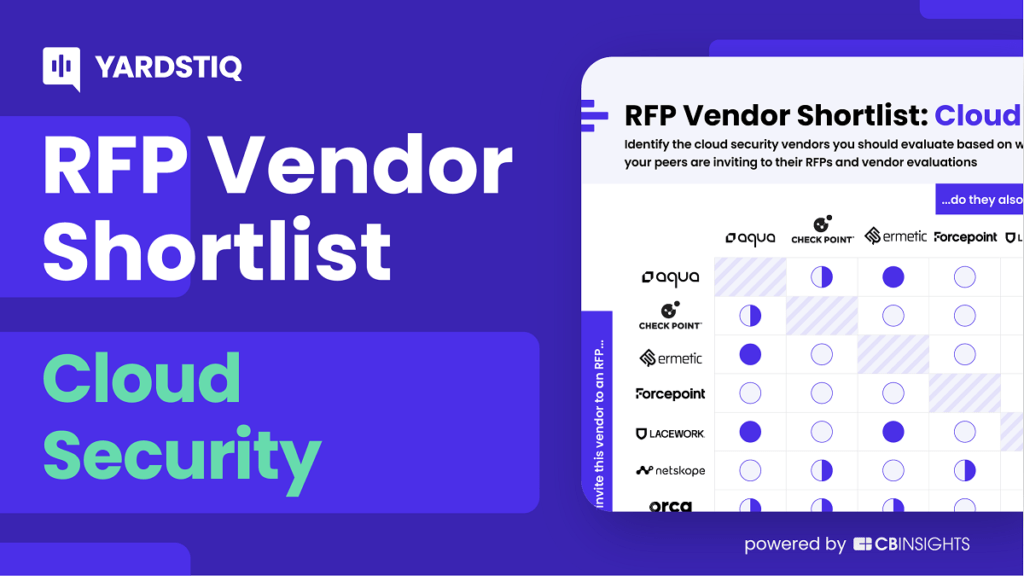 Dig deeper into these players with our Cloud Security Vendor Scorecard.
If you aren't already a client, sign up for a free trial to learn more about our platform.