An analysis of emerging wellness trends using the CB Insights NExTT framework.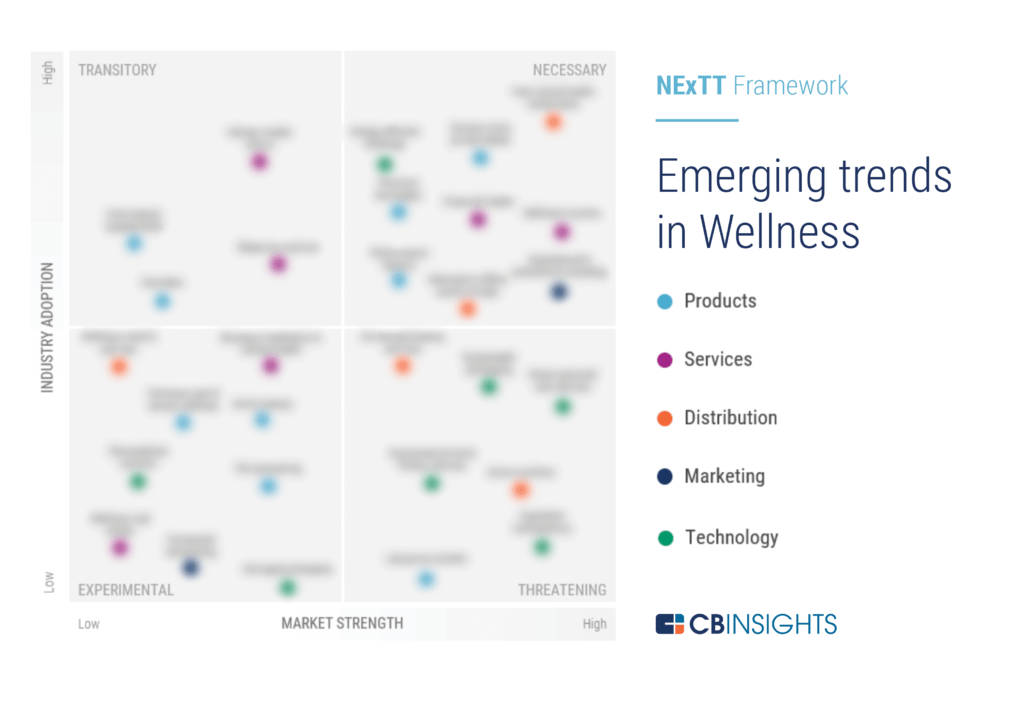 What's next for wellness?
CB Insights examined 18 of the biggest wellness trends, covering everything from wellness tourism to boutique meditation.
Using the NExTT framework, we looked at the industry adoption and market strength of these trends, categorizing them as necessary, experimental, threatening, or transitory (NExTT). The framework educates businesses about emerging trends and guides their decisions in accordance with their comfort with risk.
Trends highlighted in the report include:
Grocery stores are using private labels to test new diet trends and launch wellness products.

From mobile-operated kiosks in cars to smart refrigerators in offices, alternative offline wellness point-of-sales are emerging.

Next-gen nutrition companies are using tech to offer personalization.

Beyond fitness, gut health, mental health, and much more, financial health has become a new frontier for wellness.
Download the entire wellness trends report to see the top 18 trends shaping the industry.
If you aren't already a client, sign up for a free trial to learn more about our platform.