New records were set in a huge quarter for global & US funding, exits, valuations, and more.
Following a record-breaking Q2 in the world of venture, investments to startups worldwide continued to climb to new highs in Q3'21.
In our State Of Venture Q3'21 Report, we dig into global investment trends to spotlight takeaways like:
Another global funding record, up 105% year-over-year

The 5+ US metros with billion-dollar quarters

The highest-valued new unicorns of Q3'21, and the sector driving 1 in 3 new unicorn births

Which investor is doing 1.5 deals a day, and other top-ranked firms

The sector reaching nearly $100B in total funding in 2021

Which companies are exiting at billion-dollar valuations — and SPAC data galore

Asian tech hubs driving the biggest deals — including 195% YoY funding growth for one country

And much more
Below, check out just a few highlights from our 263-page, data-driven State Of Venture Q3'21 Report. For deeper insights, all the record figures, and a boatload of private market data, download the full report.
Get the Excel file with all the underlying data found in this report
GLOBAL FUNDING JUMPS 105% YOY TO HIT NEW HIGH
See who's leading the explosion in global funding, from the startups seeing the top deals to the regions with the biggest funding booms.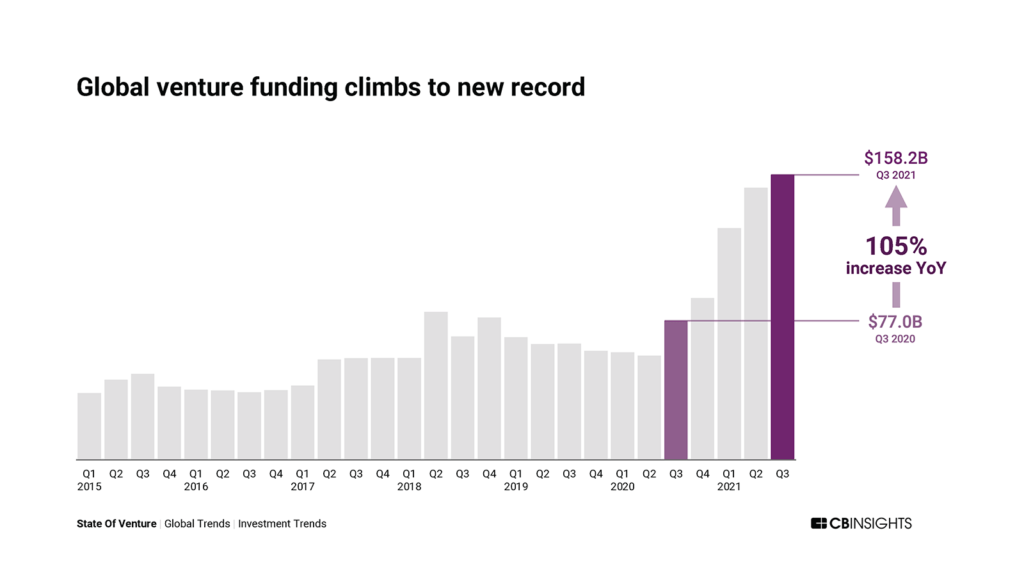 Q3 SEES RECORD $100M+ MEGA-ROUNDS, UP 136% YOY
See the startups and investors that notched the quarter's biggest deals.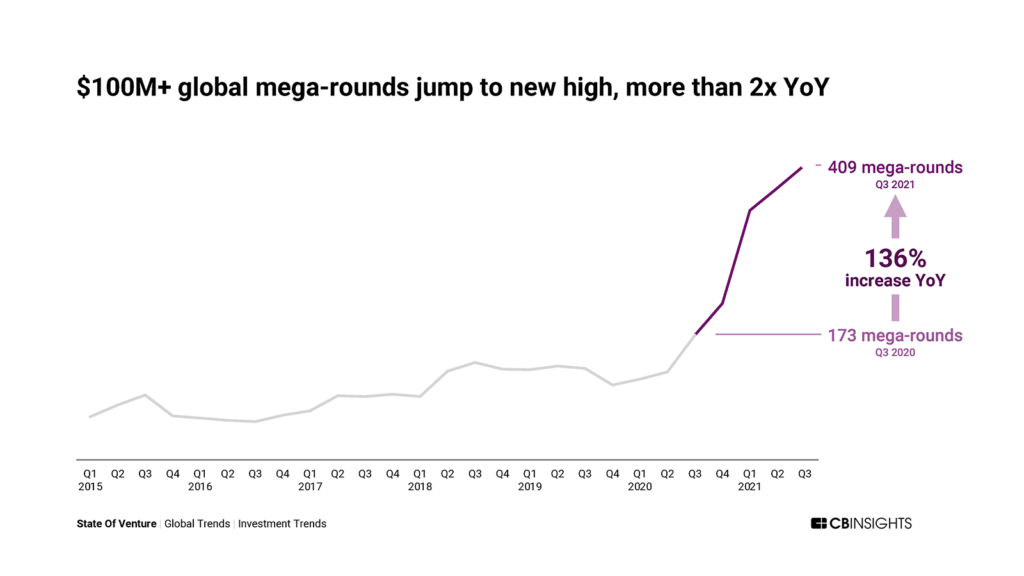 If you aren't already a client, sign up for a free trial to learn more about our platform.