PricewaterhouseCoopers and CB Insights' 2017 MoneyTree report highlights the latest trends in venture capital funding globally.
To see the most recent MoneyTree Report, click here: Q1 2018
REPORT HIGHLIGHTS:
US ANNUAL FUNDING TOPS $70B FOR SECOND TIME
2017 was the second year that saw dollar funding top $70B, but deals declined for the third straight year, falling 4% from 2016 and reaching the lowest annual total since 2012.


22 PRIVATE COMPANIES REACHED A BILLION-DOLLAR VALUATION IN 2017
This was up 57% from the slowdown in 2016, but is still down significantly compared to the unicorn craze of 2014 through 2015.

GLOBAL FUNDING TOTAL SURGES TO POST-2000 RECORD, PROPELLED BY ASIA
Total annual global funding increased nearly 50% in 2017, as over $164B was invested across 11,042 deals. Deal activity was up by 11%, with both deal and dollar figures representing annual highs.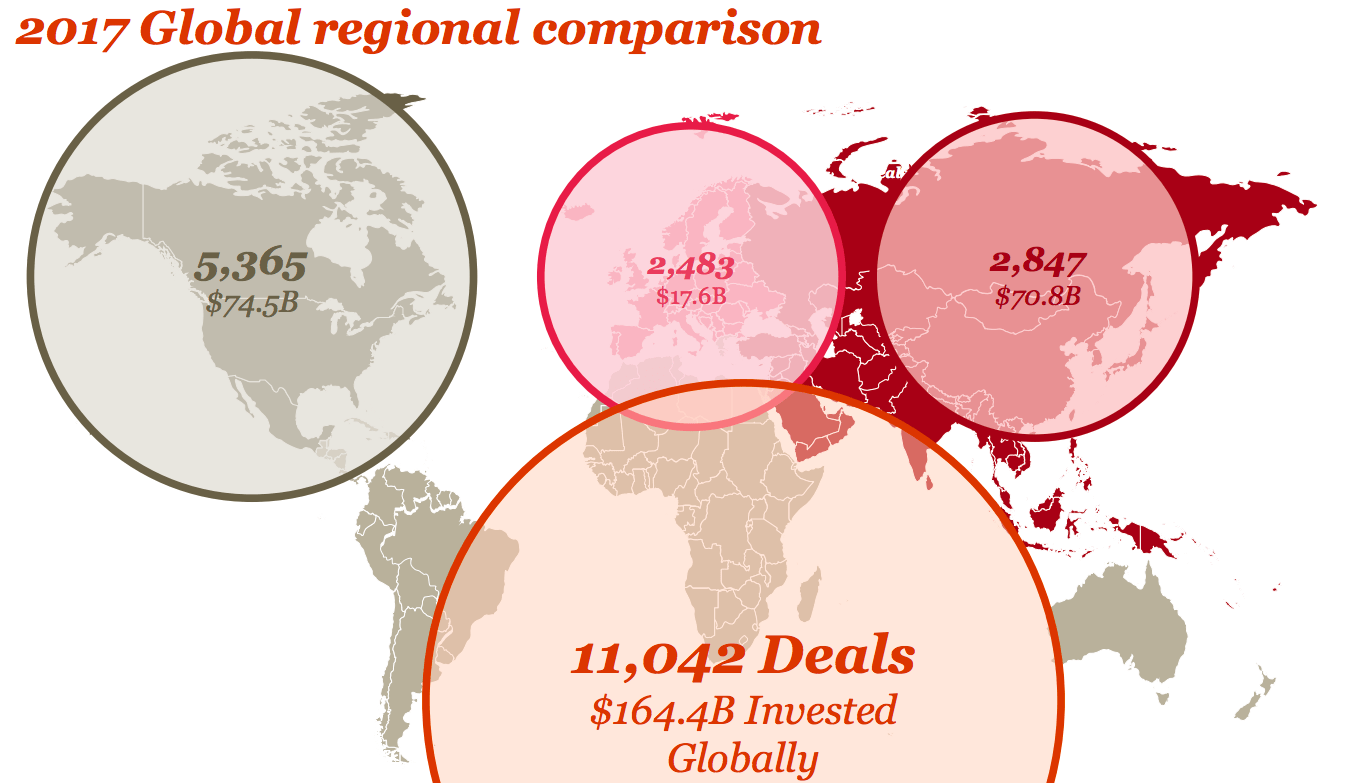 If you aren't already a client, sign up for a free trial to learn more about our platform.