PwC and CB Insights' Q3 2020 MoneyTree report highlights the latest trends in venture capital funding globally.
REPORT HIGHLIGHTS:
Q3'20 FUNDING TO US-BASED, VC-BACKED COMPANIES IS THE SECOND STRONGEST QUARTER EVER
VC investments to US-based, VC-backed companies hit a 7-quarter high in Q3'20 at $36.5B, up 22% year-over-year (YoY) and 30% from Q2'20. 
While deal activity has shown small increases each quarter so far this year, Q3'20 deals are still down 11% YoY amid the pandemic.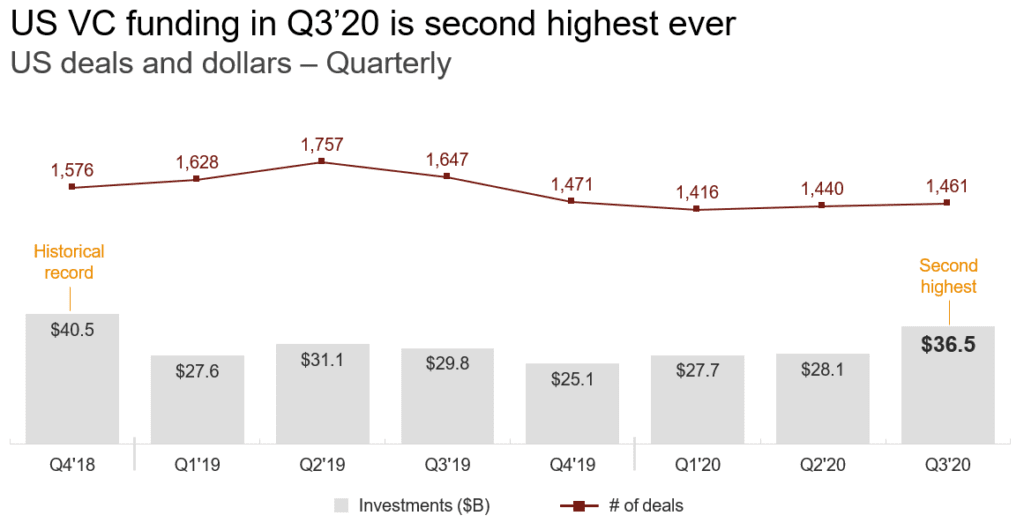 Source: PwC CB Insights MoneyTree™ Report Q3 2020
88 US-BASED COMPANIES RAISE ROUNDS WORTH $100M+
Mega-rounds drive funding gains as 88 US-based companies raise rounds worth $100M or more in Q3'20, surpassing the record set in Q2'20. As a result, mega-round deal share rises to 54% of total funding.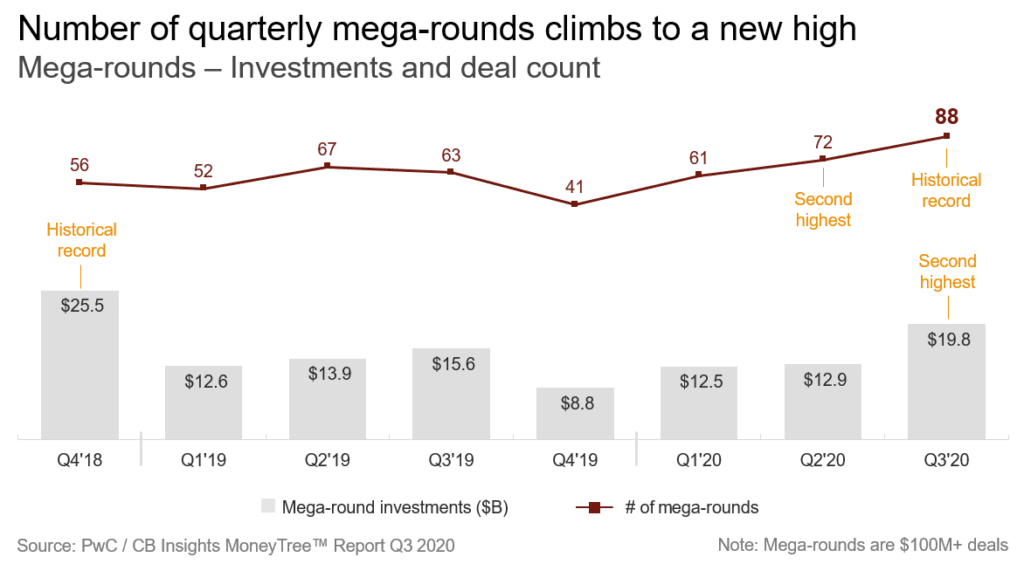 NORTH AMERICA, ASIA, AND EUROPE SEE COMBINED FUNDING OF $71.9B IN Q3'20, A HISTORICAL RECORD
Global VC funding rises over 40% in Q3'20 compared to Q2'20, with Asia seeing the largest gains. Funding to startups in Asia increases 74%, while jumping 29% in both Europe and North America in Q3'20 vs. Q2'20.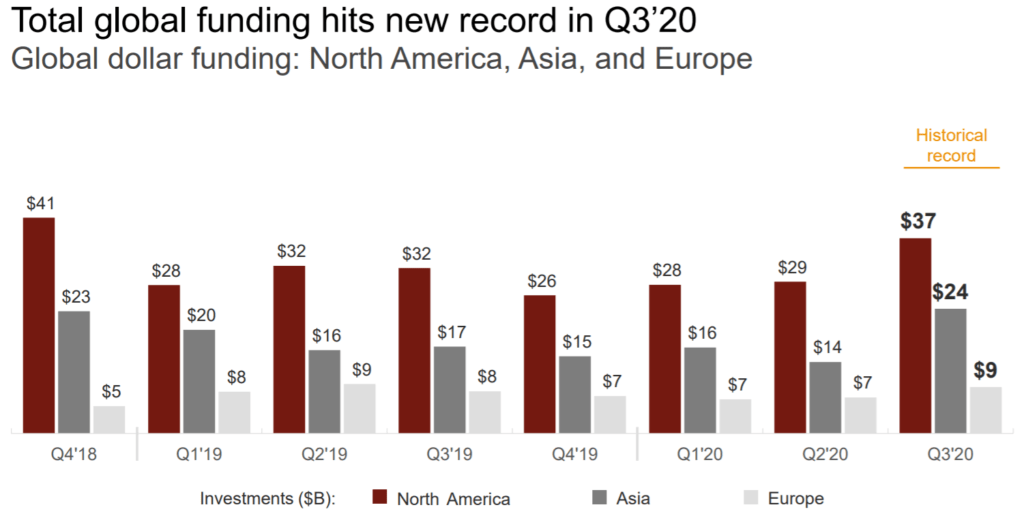 Source: PwC CB Insights MoneyTree™ Report Q3 2020
Access previous Venture Capital Funding Reports:
If you aren't already a client, sign up for a free trial to learn more about our platform.