PricewaterhouseCoopers and CB Insights' Q2 2017 MoneyTree report highlights the latest trends in venture capital funding globally.
To see the most recent MoneyTree Report, click here: Q1 2018
REPORT HIGHLIGHTS:
FUNDING PUSHES UP AS DEALS SLIP
US VC-backed companies saw $18.4B in total financing across 1,152 deals in Q2'17, up 27% and down 4% from Q1'17, respectively. Deal activity has settled into a lower range in recent quarters.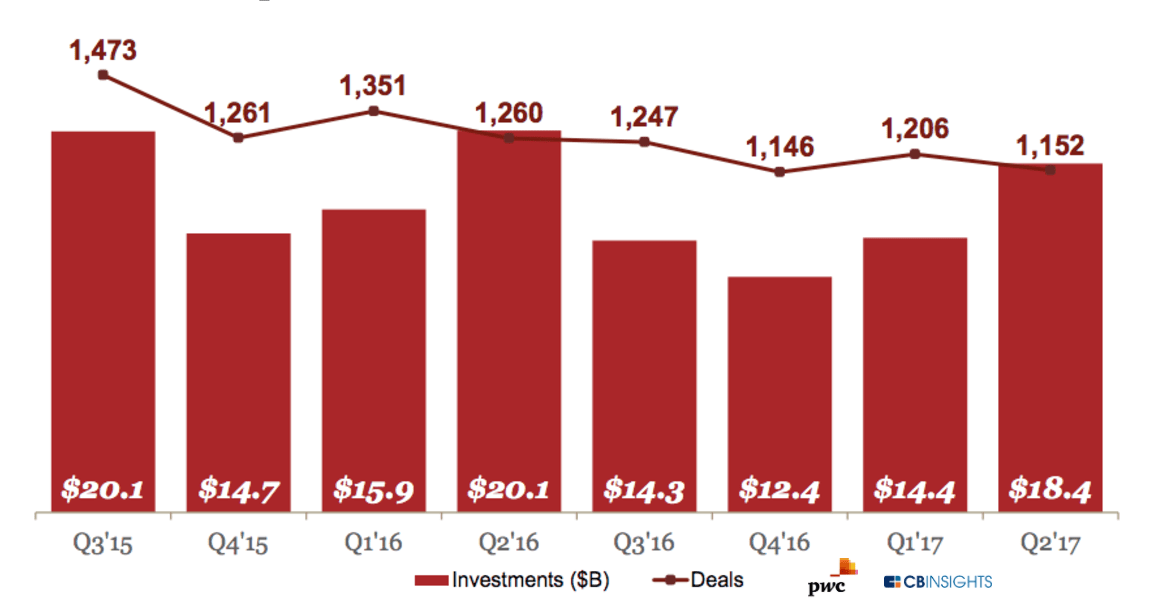 CORPORATE  PARTICIPATION REMAINS STRONG
 Corporations and corporate VCs have remained active in the US even as overall deal activity has slowed, with corporates participating in 26% of all US deals in Q2'17.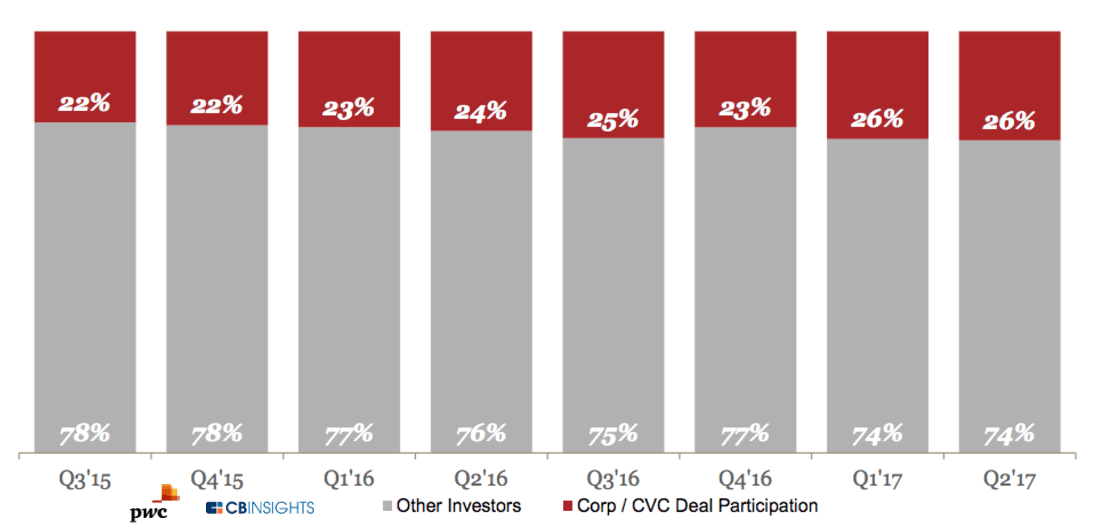 SILICON VALLEY, NEW YORK METRO SURGE IN FUNDING 
Funding in Silicon Valley (S. Bay Area) rose by 27% to $3.6B. New York Metro funding jumped 81% from $1.5 to $2.8B.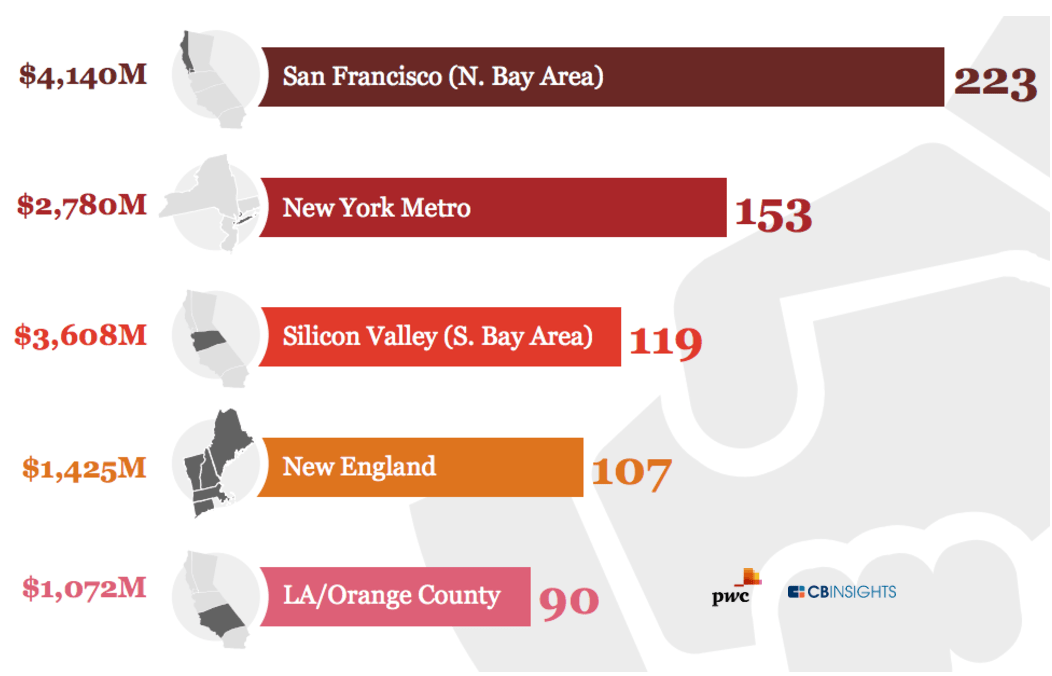 If you aren't already a client, sign up for a free trial to learn more about our platform.