PwC and CB Insights' Q1 2019 MoneyTree report highlights the latest trends in venture capital funding globally.
REPORT HIGHLIGHTS:
GLOBAL FUNDING AND DEAL ACTIVITY FELL IN Q1'19 FROM NEAR-RECORD LEVELS IN 2018
Global funding fell 22% in Q1'19 to $52B. Deals declined compared to Q4, falling to 3,327 from 3,508.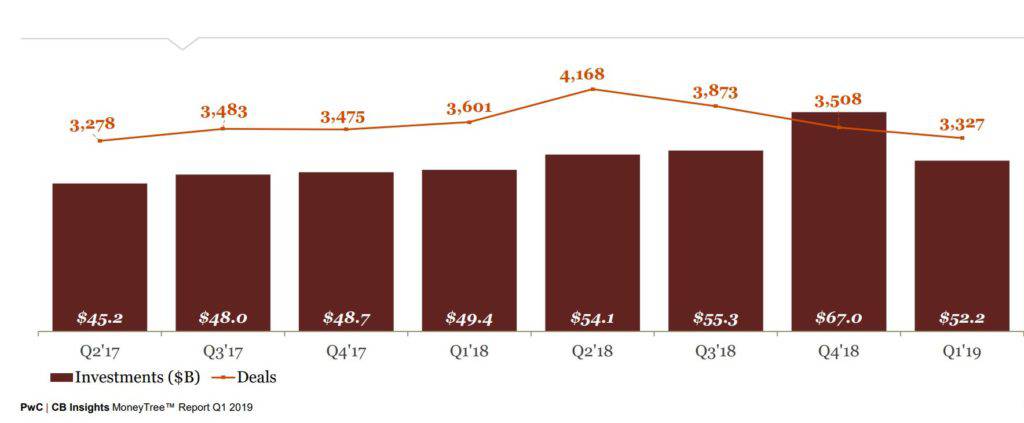 EAST COAST FUNDING ACTIVITY INCREASED WHILE WEST COAST DECLINED
New York Metro funding increased sharply to $4.5B, an increase of 110% over Q4'18. Silicon Valley funding fell 19% to $4B amid declining deal activity.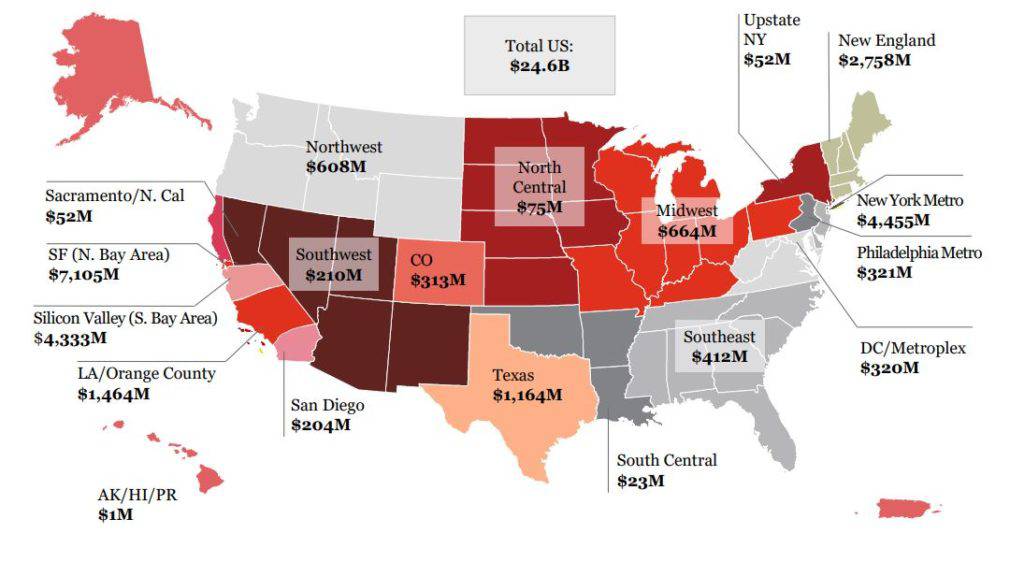 Q1'19 SET A NEW RECORD FOR AGGREGATE UNICORN VALUATION
Private companies worth $1B+ reached a combined value of $582B in Q1'19, the highest aggregate valuation on record.
If you aren't already a client, sign up for a free trial to learn more about our platform.