PricewaterhouseCoopers and CB Insights' Q1 2018 MoneyTree report highlights the latest trends in venture capital funding globally.
REPORT HIGHLIGHTS:
US MARKET SEES MORE FUNDING OVER FEWER DEALS
Dollars to VC-backed companies were up 4% in Q1'18 over the previous quarter with $21.1B invested across 1,206 deals. Deal activity declined 2%.


ARTIFICIAL INTELLIGENCE HAS A BIG QUARTER IN THE US
Funding to US-based artificial intelligence companies leapt 29% in Q1'18 as $1.9B was invested across 116 deals.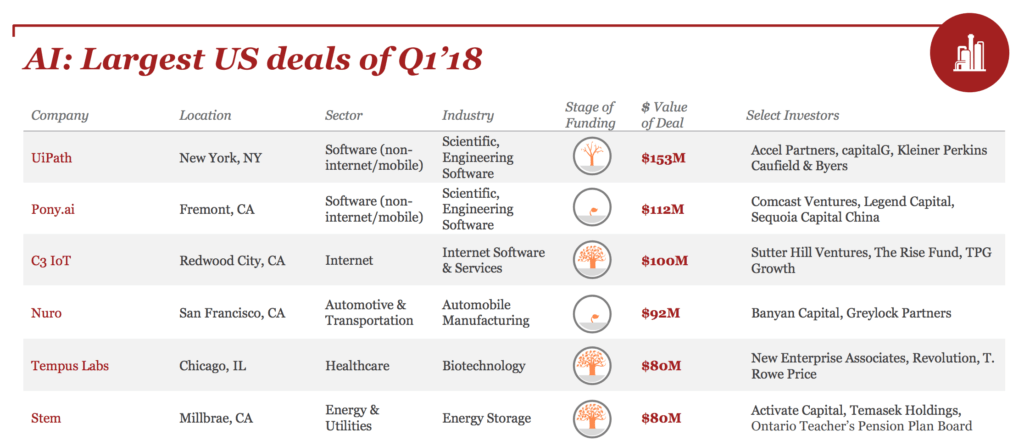 GLOBAL INVESTMENT REACHES $46.5B DESPITE LESS DEALS
Deal activity decreased by 4% in Q1'18, as $46.5B was invested across 2,884 deals.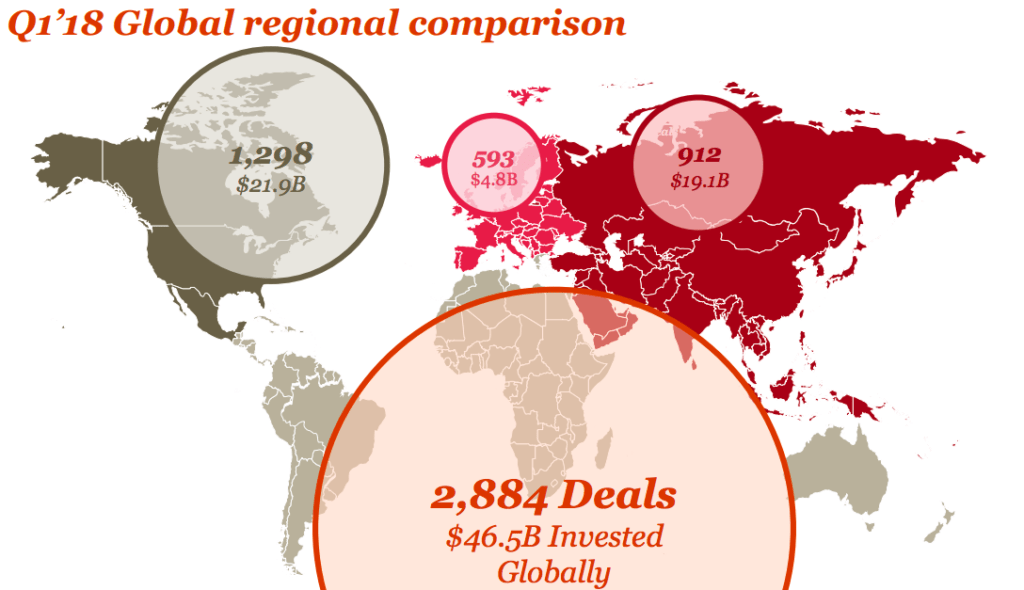 If you aren't already a client, sign up for a free trial to learn more about our platform.