This report, presented at Money2020, looks at the unbundling of banks as insurgents like Alipay and Amazon redraw competitive lines and transform financial services.
Blockbuster's sudden decline has left us wondering… who will be the Blockbuster of financial services? As technology reinvents financial services, banks are being unbundled and facing a new competitive reality where consumers have all the power.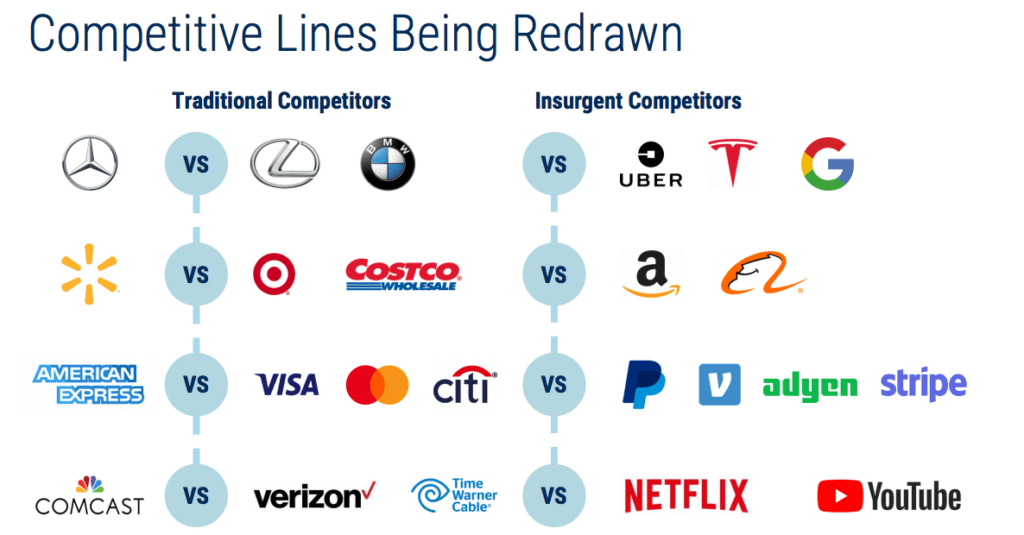 In this report, presented as the Money2020 keynote, CB Insights co-founder and CEO Anand Sanwal, discusses the gradual then sudden impacts of insurgents in financial services.
This report focuses on the disruption of banks and examines:
Markets & competition moving faster than ever
The impacts of failing to respond
How incumbents can own the future
What you should be watching
If you aren't already a client, sign up for a free trial to learn more about our platform.