Unicorns buying unicorns. The $8T opportunity in wellness tech. Empathy in design. Killer robots. Here are the top tech trends poised to reshape industries in 2020.
From quantum computing tech and 5G networks to cradle-to-cradle supply chains and the next wave of AR/VR, every industry will have to grapple with the changes and advances tech makes in the coming year. 
The trends in our 2020 Tech Trends Report — while buttressed by data and evidence — are meant to shake our faith in steady trend lines. They point to areas where conditions are ripe for discontinuity and disruption.
Using our emerging tech insights platform, we analyzed signals like patent and investment activity, executive chatter in earnings transcripts, media mentions, and more to identify the top 14 tech trends to watch in 2020. 
Our 68-page report digs into trends like: 
Broader and deeper quantum tech commercialization

Apple doubles down on healthcare products and services

AI bias becomes a top regulatory concern

Radical biohacking: Biohackers push medical devices and regulators to the brink

Empathy becomes a must-have in tech product design and development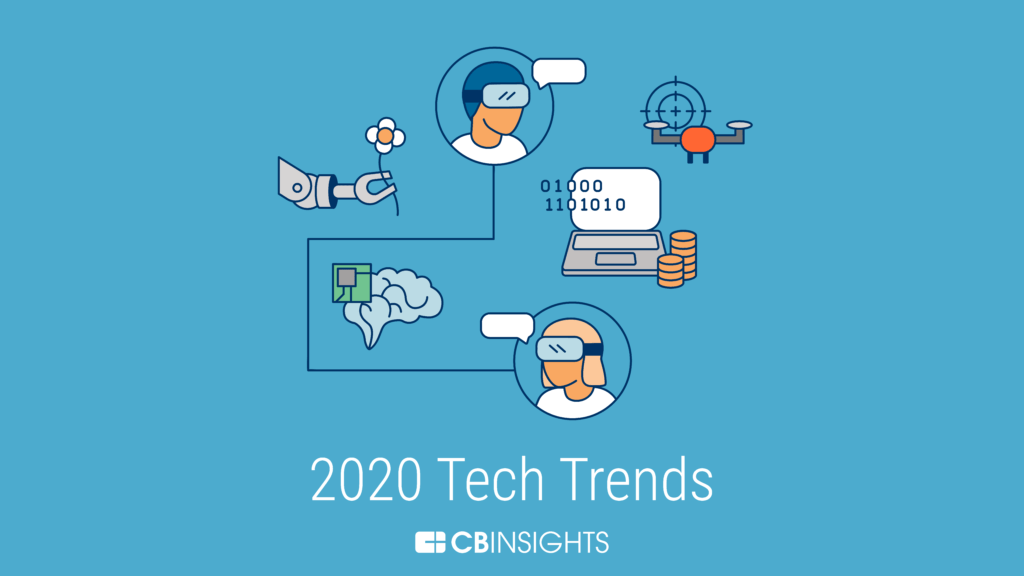 If you aren't already a client, sign up for a free trial to learn more about our platform.