Technology is now central to every industry — from building construction to healthcare administration to food production. We look at the top tech trends poised to reshape industries in 2019.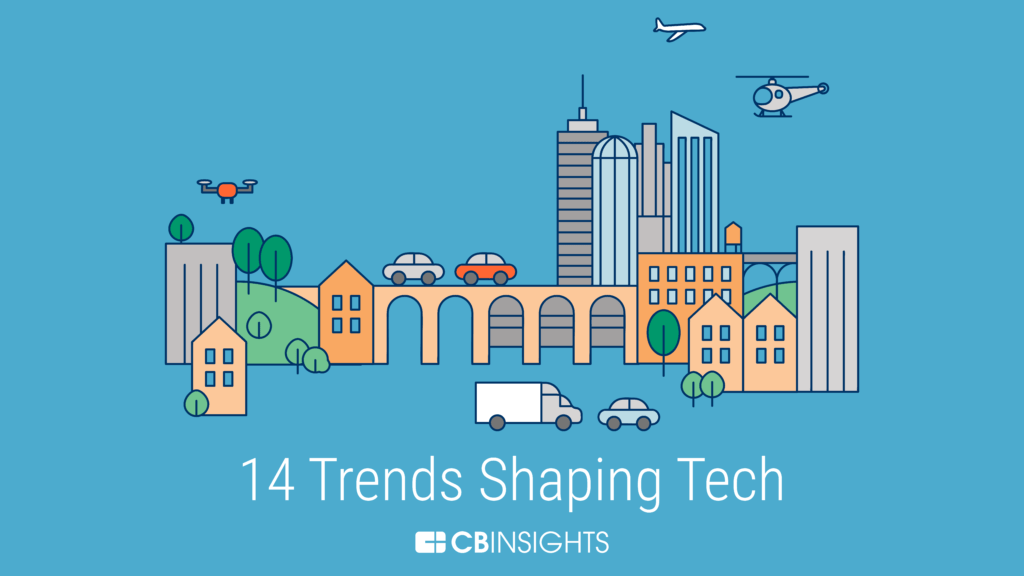 2019 will be the year we see new use cases emerge as AI creates new possibilities for personalization, monitoring, and marketing. It will also create new challenges around how to regulate data and access.
We asked our industry analysts at CB Insights to look back over a year's worth of research briefs, data crunching, and reports to identify the trends they believe will shape the tech sector in 2019.
In each case, we examine the tea leaves pointing to each trend as something to watch out for next year.
From at-home health kits to personalized makeup to data governance, download the full report to see 14 of the top tech trends.
If you aren't already a client, sign up for a free trial to learn more about our platform.