Car ownership models are shifting. The race to become an AI powerhouse is under way. Fitness is going gym-less. And pets are becoming tech-enabled. We look at the trends poised to reshape industries in 2018.
At year's end, we asked each of our industry analysts at CB Insights to look back over a year's worth of research briefs, data crunching, and reports to identify the trends they believe will rise to crest and shape the tech sector in 2018. In each case, we examine the tea leaves pointing to each trend as something to watch out for next year.
Drawing on all our research briefs and reports and data, we've put together this in-depth report on the 15 tech trends we'll be watching.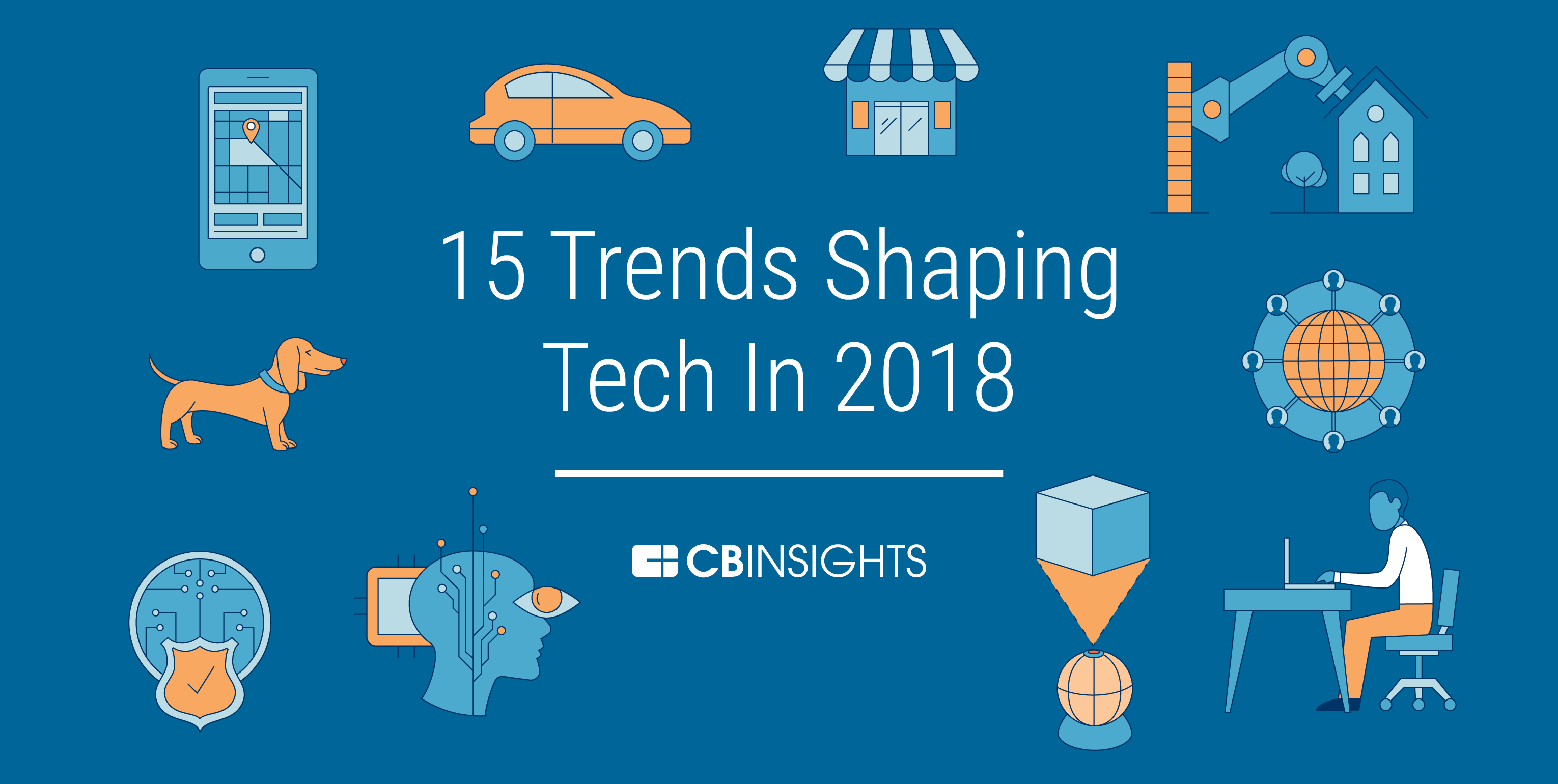 If you aren't already a client, sign up for a free trial to learn more about our platform.