This year's trends to watch and startups that could help shape the future of legal cannabis.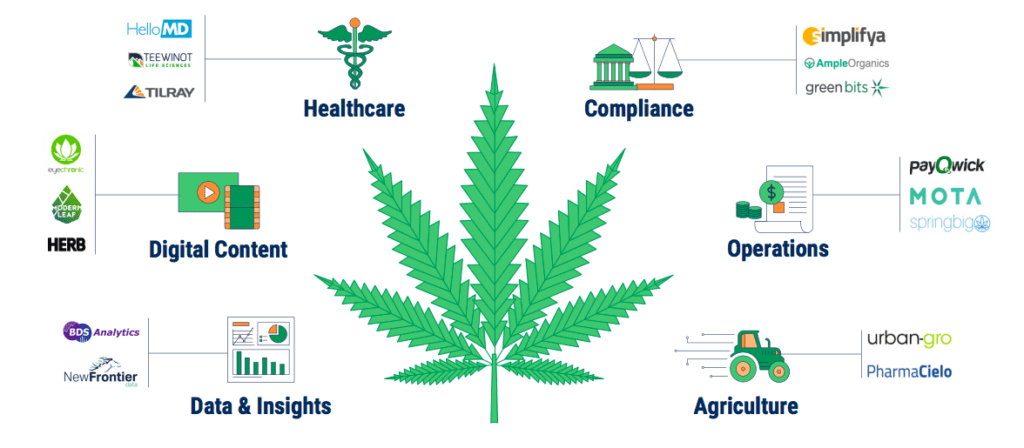 The cannabis industry is ripe for innovation, and startups are working on technologies that could transform the future of the legal cannabis market. Even amidst the uncertainties of federal de-regulation, states are slowly starting to legalize both medical and recreational uses of marijuana. And with this big shift, more and more startups in the space are creating new tools — from compliance platforms to payment solutions — for dispensaries, retailers, and consumers.
Using the CB Insights platform, we've identified the most relevant marijuana trends in 2018, and profiled the most promising private companies capitalizing on those trends. Our selected startups are early- to mid-stage high-momentum companies pioneering technology with the potential to transform the legal cannabis industry.
Get the report, where we dig into the 16 startups across 6 categories, from healthcare to agriculture, that are lighting up the cannabis industry.
If you aren't already a client, sign up for a free trial to learn more about our platform.