This report looks at the supply chain optimization companies serving retailers and brands.
CB Insights identified 290+ supply chain optimization companies addressing 14 technology priorities, from digital freight forwarding to robotic fulfillment, that retailers and brands face. The purpose of the analysis is to provide technology buyers with an overview of the technology landscape and its market participants.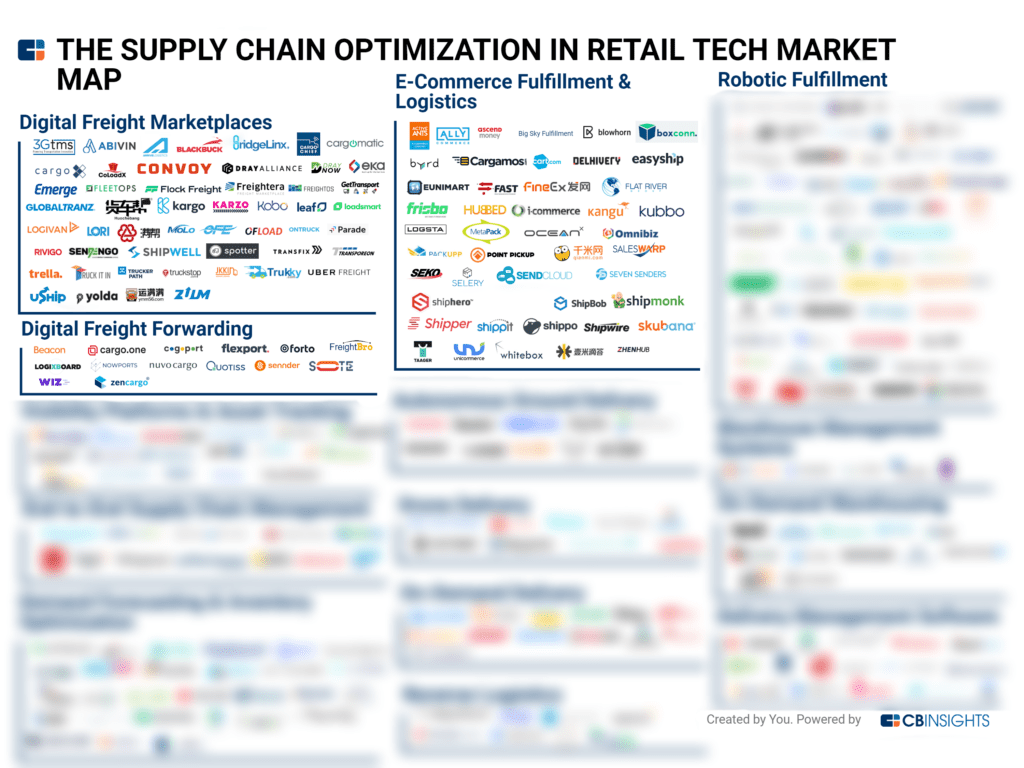 Key themes explored in this report include:
Digitization:

Companies are building out software platforms that improve communication, enable the flow of information, and better match supply with demand across the supply chain (e.g., digital freight matching and on-demand warehousing).

Visibility:

Real-time tracking and predictive visibility solutions allow companies to respond to (and recover from) disruption more quickly. This tech also allows companies to identify and eliminate inefficiencies along the shipping journey.

Automation:

Advancements in robotics and self-driving tech are more effectively automating repetitive tasks, such as order picking and transporting goods. Tech providers in this area are also developing tools to automate workflows and streamline operations.
Download the Tech Market Map report using the sidebar to see our overview of this technology market.