This report looks at the digitization and task automation companies serving stores.
CB Insights identified 120+ retail tech companies addressing 11 technology priorities, from contactless self-checkout to omnichannel store clienteling, that retailers face. The purpose of the analysis is to provide technology buyers with an overview of the technology landscape and its market participants.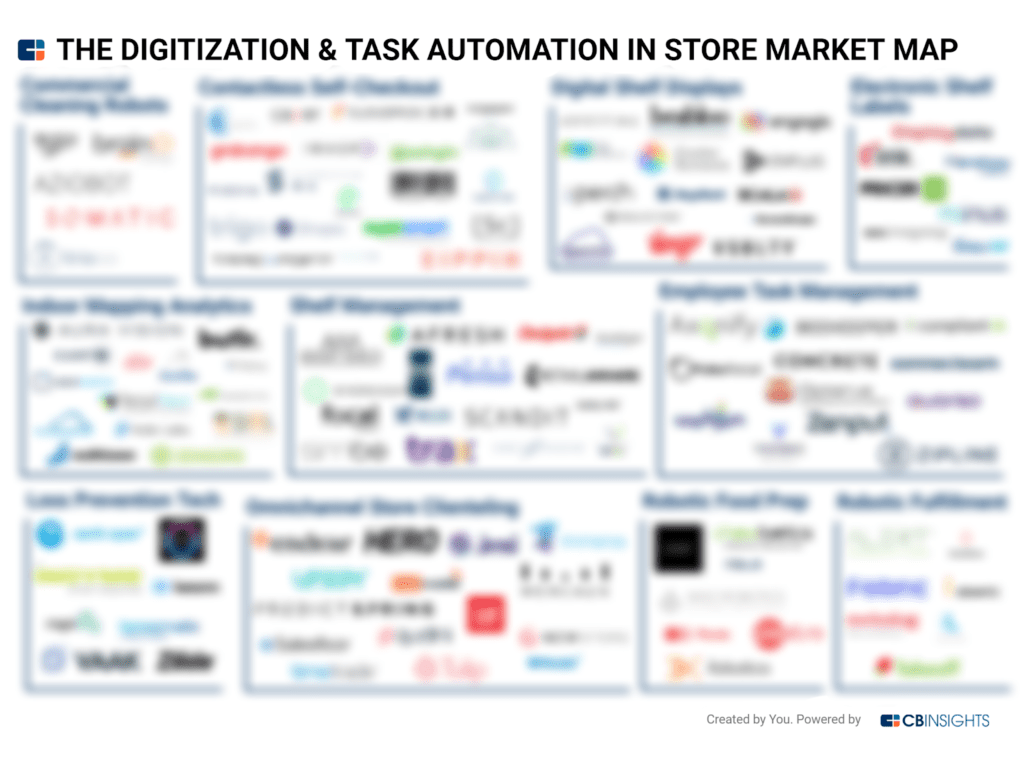 Key themes explored in this report include:
Artificial Intelligence:

Machine learning is powering tech to automate everything from checkout to product recommendations. Computer vision in particular is becoming an essential tool to monitor the store across a range of functions.

Retrofitting:

Solutions that use existing resources — whether it's cameras, back-room computers, or extra store space — offer retailers a chance to save on costs as well as streamline implementation.

Personalization:

The "smart" tech automating many in-store tasks and features is also helping make shopping more localized and personal.