This report looks at the digitization & automation companies serving the manufacturing industry.
CB Insights identified 140+ advanced manufacturing companies addressing 15 technology priorities, from collaborative robots to factory analytics & AI, that the manufacturing industry faces. The purpose of the analysis is to provide technology buyers with an overview of the technology landscape and its market participants.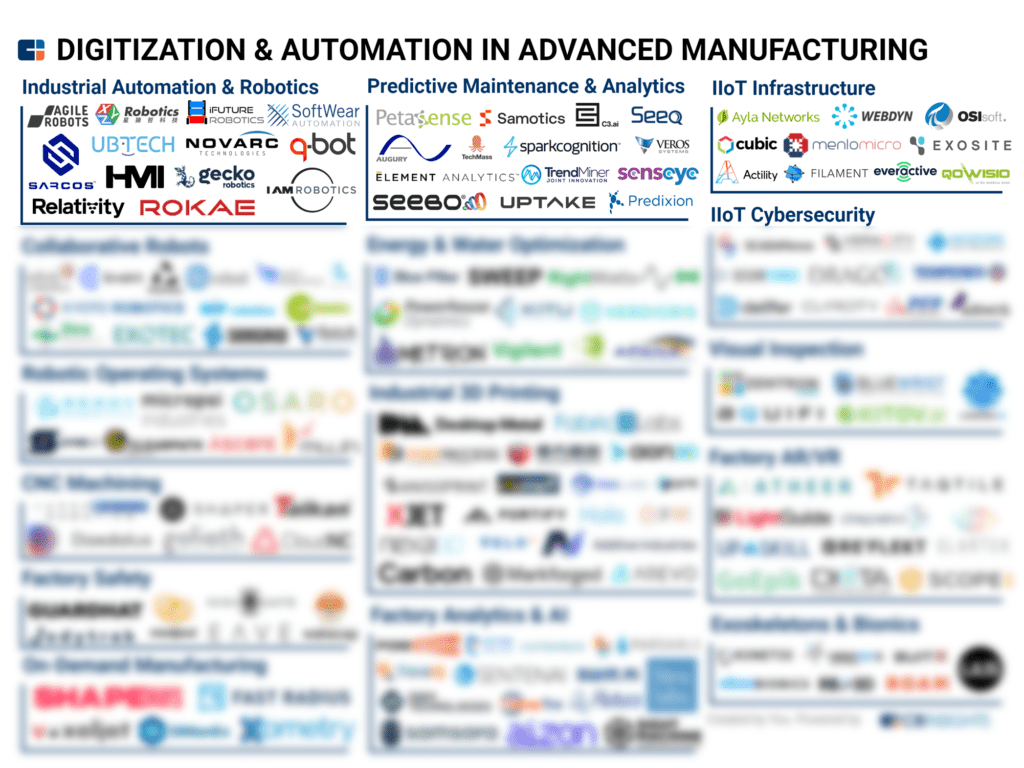 Key themes explored in this report include:
Hardware solutions:

There are physical limitations to human capabilities. But new tools like robotics and exosuits maximize worker output, while 3D printing helps produce new designs that were never previously possible.

Data-driven optimization:

Data is critical for understanding the factory and where efficiency gains can be made. Companies are using predictive analytics and maintenance, AI, and visual inspection to accelerate production and increase quality.

Sustainability:

Manufacturers are increasingly aware of their environmental impact, especially given consumer demand for sustainable practices. Reducing energy and water usage in facilities can lead to significant cost savings. 
Download the Tech Market Map report using the sidebar to see our overview of this technology market.