This report looks at the companies protecting an organization's data from abuse.
CB Insights identified 90+ data security companies addressing 10 technology priorities, from data access governance to post-quantum cryptography, that organizations face. The purpose of the analysis is to provide technology buyers with an overview of the technology landscape and its market participants.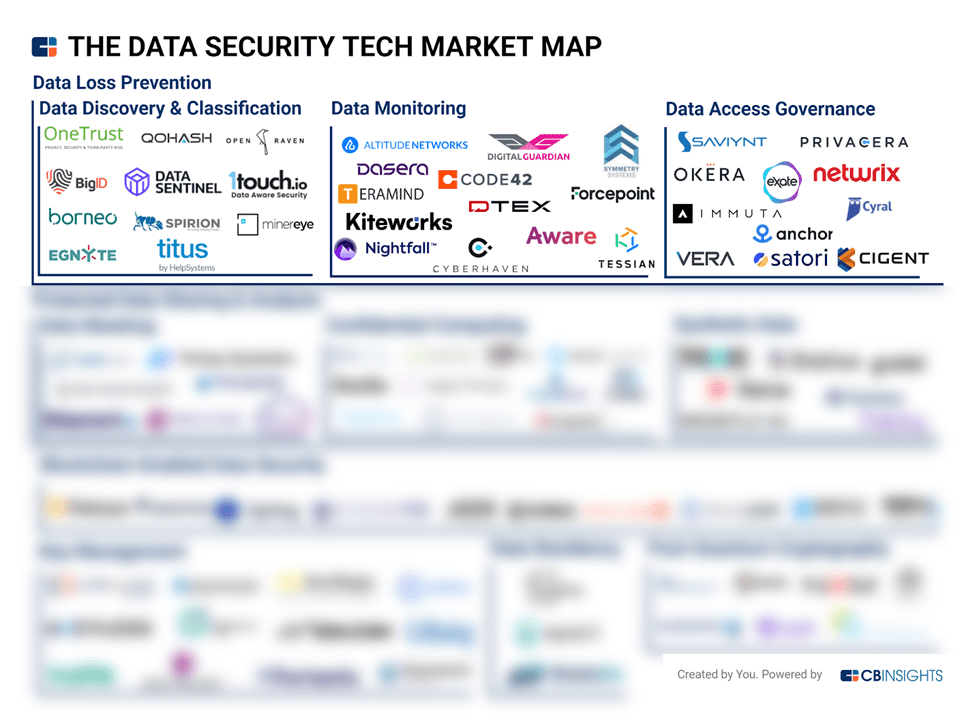 Key themes explored in this report include:
Prioritize privacy:

The technologies delivering data security often support a strong data privacy framework — an emerging need due to new data privacy regulations and consumer demands.

Consider the cloud:

As data moves outside the firm control of corporate data centers to the cloud, new protections are required for meeting security standards and maintaining visibility and control.

Anticipate AI:

The creation and movement of — and threats to — data are rapidly increasing, requiring autonomous, AI-enabled tools that can classify and monitor data at scale.
Download the Tech Market Map report using the sidebar to see our overview of this technology market.