This report looks at the companies protecting organizations from digital threats.
CB Insights identified 160+ cybersecurity companies addressing 15 technology priorities, from cloud security to fraud protection, that organizations face. The purpose of the analysis is to provide technology buyers with an overview of the technology landscape and its market participants.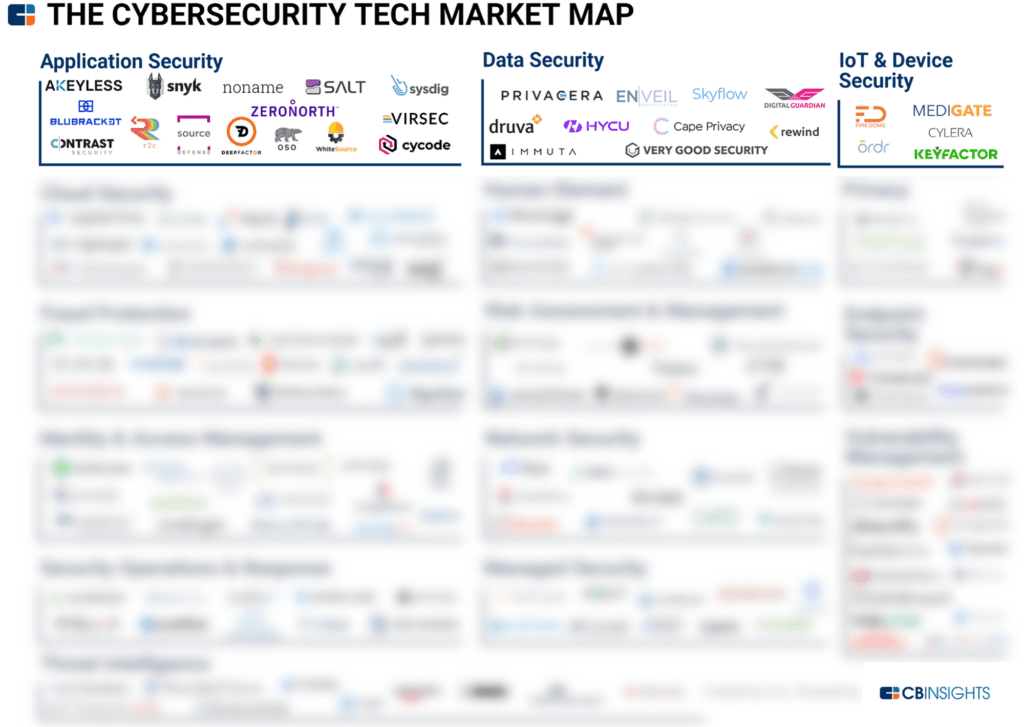 Key themes explored in this report include:
Securing the cloud: Adoption of cloud infrastructure requires new protections to prevent misconfigurations, monitor activity, and manage access to corporate resources.
AI-powered defense: Vendors and end-users are seeking to incorporate artificial intelligence into their cybersecurity framework to improve performance and boost the efficiency of cybersecurity workers.
Anti-fraud innovation: As more products and services move online, criminals are not far behind. This is driving innovation in anti-fraud tools that identify fraudulent transactions and verify online identity.
Download the Tech Market Map report using the sidebar to see our overview of this technology market.