This report looks at the cybersecurity companies serving healthcare providers. 
CB Insights identified 140+ cybersecurity companies addressing 15 technology priorities, from cloud security to medical device security, that healthcare providers face. The purpose of the analysis is to provide technology buyers with an overview of the technology landscape and its market participants.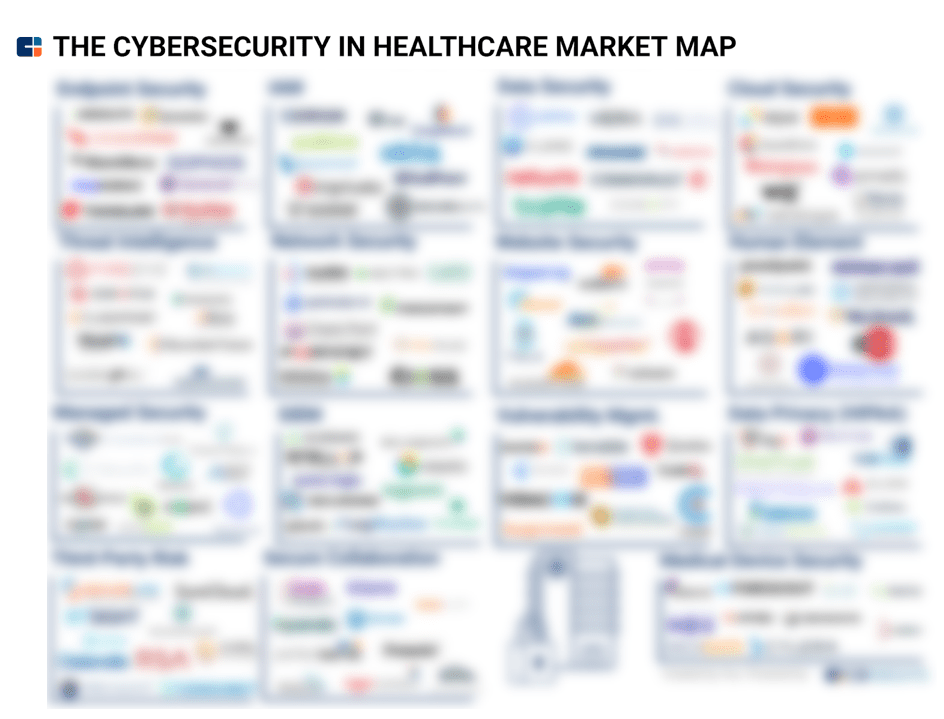 Key themes explored in this report include:
Medical device security:

Connected devices inside and outside the hospital create a greater attack surface that requires monitoring, management, and access controls. 

Data privacy:

As healthcare providers collect more data and adopt emerging, data-driven use cases like artificial intelligence for diagnostics, they must simultaneously ensure compliance with privacy regulations.

Secure collaboration:

While communication platforms conveniently integrate with clinical workflows and support patient engagement, they also require extra protections to safeguard patient data.
Download the Tech Market Map report using the sidebar to see our overview of this technology market.