This report looks at the autonomous driving companies serving automakers, Tier 1 suppliers, and mobility service providers.
CB Insights identified 140+ autonomous driving companies addressing 10 technology priorities, from lidar to HD mapping, that automakers, Tier 1 suppliers, and mobility service providers face. The purpose of the analysis is to provide technology buyers with an overview of the technology landscape and its market participants.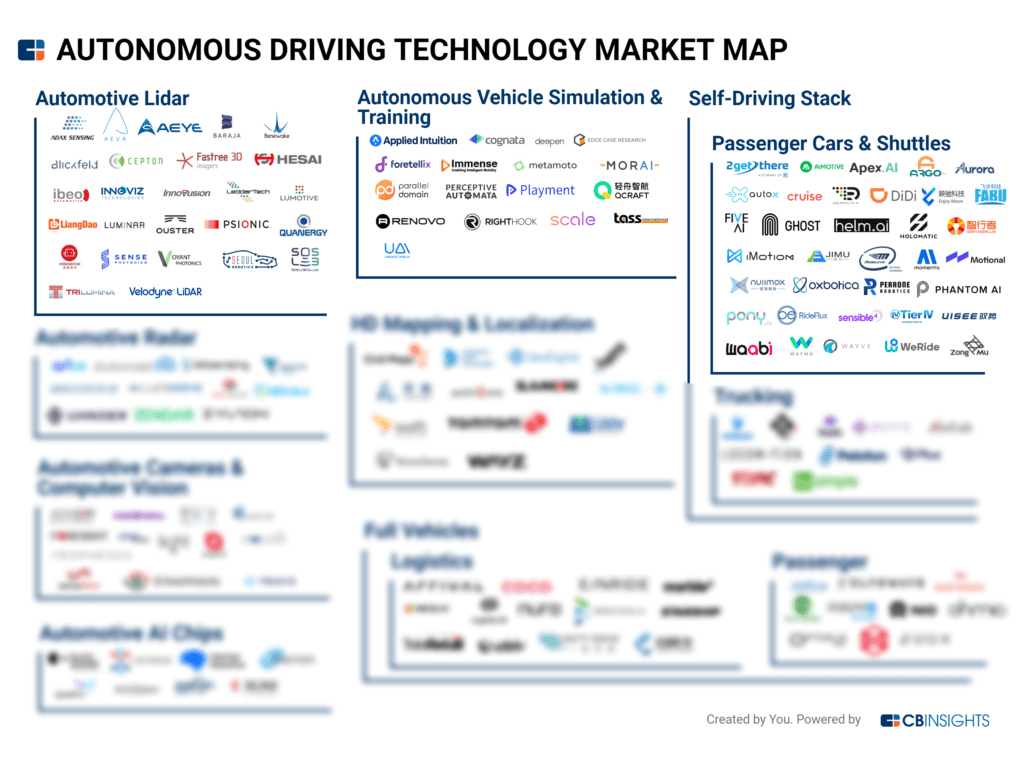 Key themes explored in this report include:
Full-stack solutions:

As the autonomous driving space consolidates, companies developing full-stack autonomous driving systems that incorporate all facets of self-navigation have become central to the future of AVs.

Training & development:

Training autonomous vehicles to drive more accurately than a human is a complicated, capital-intensive task. A number of companies are deploying artificial intelligence, machine learning, and simulation to accelerate AV development at a lower cost.

Perception & localization:

Crucial to a vehicle's ability to self-navigate is its ability to process and understand its surroundings. Sensors, computer vision, and HD maps are providing more data points and context to better inform vehicles on the road.
Download the Tech Market Map report using the sidebar to see our overview of this technology market.