This report looks at decarbonization tech companies serving companies in the industrials space.
CB Insights identified 100+ decarbonization tech companies addressing 8 technology priorities, from emissions tracking software to waste heat recovery, that manufacturers and other industrial players face. The purpose of the analysis is to provide technology buyers with an overview of the technology landscape and its market participants.
download the 12 Tech Trends To Watch Closely In 2022 report
Download our full report to find out the top trends poised to reshape industries in 2022.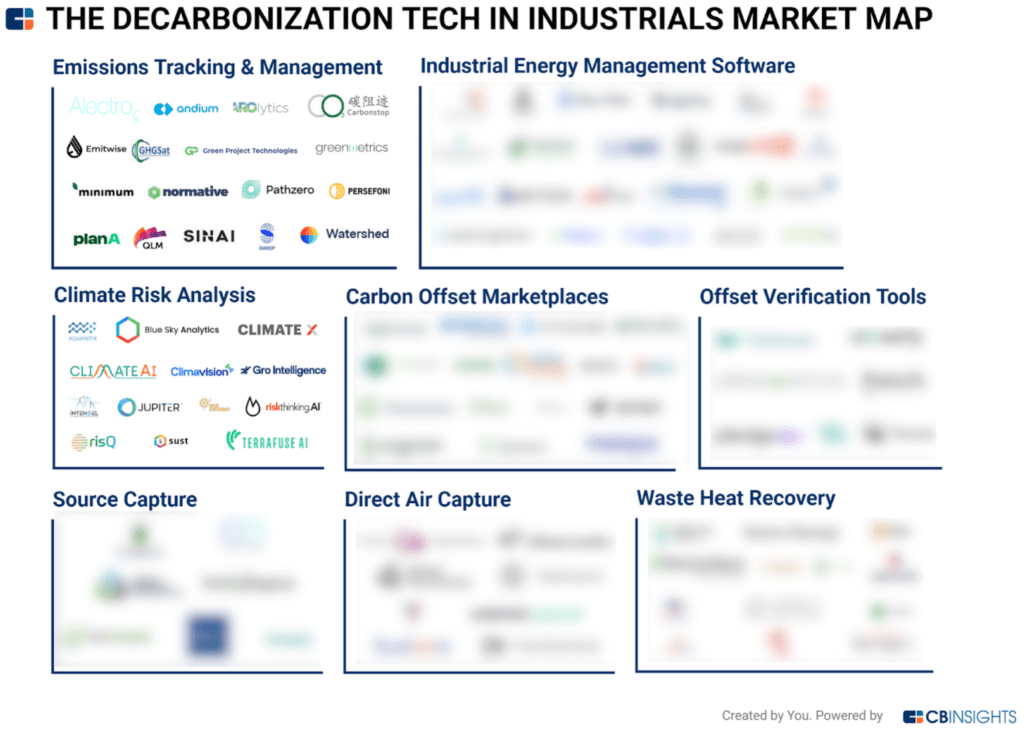 Key themes explored in this report include:
Connected carbon tracking: Companies are turning to software platforms that track their carbon footprint at a granular level — which allows them to figure out how and where to reduce emissions.
Aggregate reduction: Manufacturers are not only aiming to reduce emissions and energy consumption at the source but are also considering more tech-enabled, circular ways of using energy to minimize their overall footprint.
Traceability & verification: Decarbonization tech startups are emphasizing their capabilities to keep meticulous tabs on CO2 emissions and validate offsets — many corporations are looking for offsets with thorough due diligence.
Download the Tech Market Map Report using the sidebar to see our overview of this technology market.
Think that your company should be on this map? Submit an Analyst Briefing to get on our radar.