This report looks at the data processing & triage companies serving underwriters in P&C insurance.
CB Insights identified 110+ data processing companies addressing 9 technology priorities, from robotic process automation to synthetic data, that P&C insurance companies face. The purpose of the analysis is to provide technology buyers with an overview of the technology landscape and its market participants.
download the STATE OF FINTECH Q2 2022 report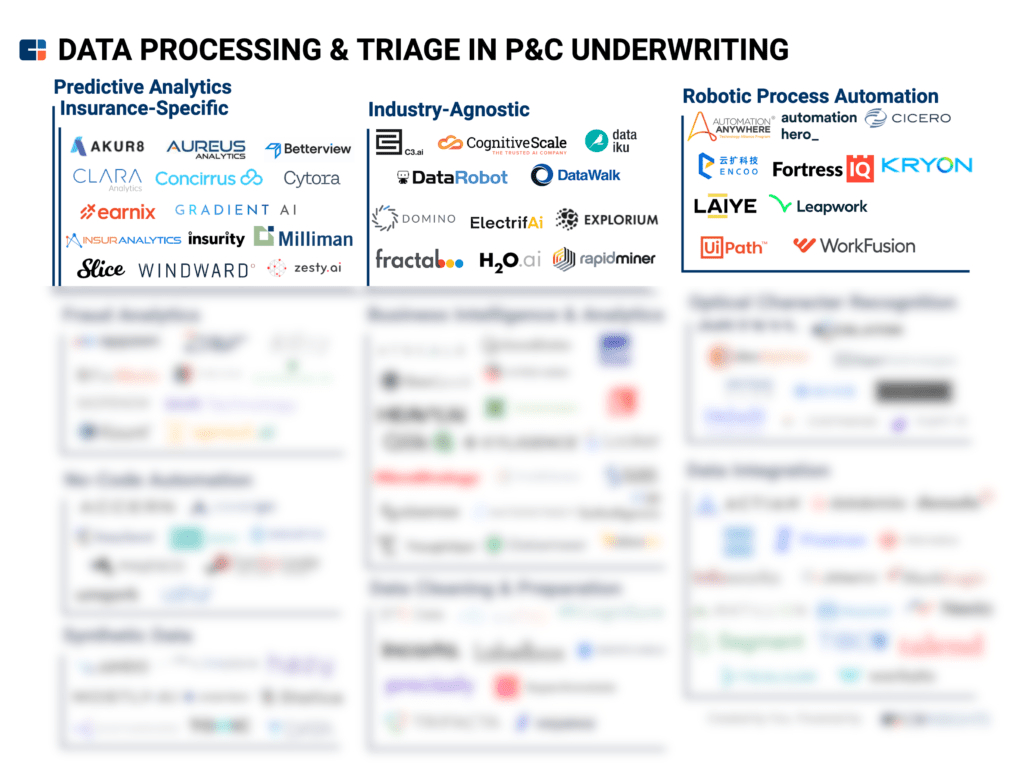 Key themes explored in this report include:
Automated underwriting:

By streamlining the flow of multiple data sources to the eventual evaluation and pricing of a submission, underwriters can utilize data processing & triage tech to enable automatic underwriting.

Anti-fraud:

Underwriters with sophisticated data validation systems and fraud analytics can more easily identify submissions likely to end up in fraud. This can be highly valuable at the underwriting stage to avoid the costs and pains associated with a fraudulent claim.

Underwriter productivity:

Insurers are investing to augment underwriters' skills by flagging the most important and complicated cases and underwriting decisions, while automating more mundane processes.
Download the Tech Market Map report using the sidebar to see our overview of this technology market.
Think that your company should be on this map? Submit an Analyst Briefing to get on our radar.