This report looks at the claims detection and intake companies serving P&C insurers.
With claims growing more complex and customer digital preferences evolving at a rapid rate, P&C insurers are looking to tap into new digital data to improve the first step of the claims process — detection and intake. 
Solutions designed to do so are helping P&C insurers not only react to claims more quickly and accurately but also be more proactive in providing risk management services to customers. 
CB Insights identified 120+ claims detection and intake companies addressing 10 distinct technology priorities, from computer vision to worker wearables, that P&C insurers face. The purpose of the analysis is to provide technology buyers with an overview of the technology landscape and its market participants.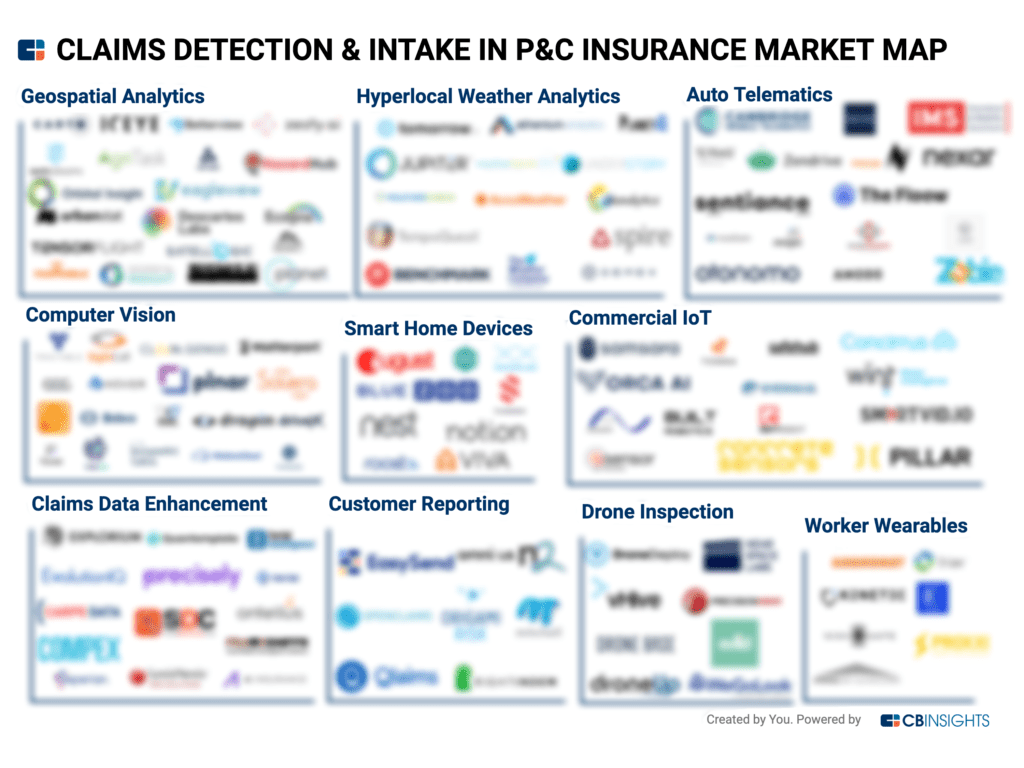 Key themes explored in this report include:
Touchless claims:

Insurers are trying to handle and pay out simple claims without human intervention. Being able to immediately detect and take in data relevant to a claim is an important first step toward this end.

Internet of Things (IoT):

IoT technologies are central to many of the solutions in this report, such as auto telematics and worker wearables. These solutions are capable of immediately detecting an incident and triggering a claims response in real time.

Anti-fraud:

Fraud is a common problem insurers face when evaluating claims. Collecting information from the customer and objective third-party datasets at the time of incident can help insurers identify and avoid fraudulent cases.
Download the Tech Market Map report using the sidebar to see our overview of this technology market.
Think that your company should be on this map? Submit an Analyst Briefing to get on our radar.