Our 7th annual Tech IPO Pipeline Report features 286 of the most promising and highly valued private venture and private equity-backed technology companies in the United States.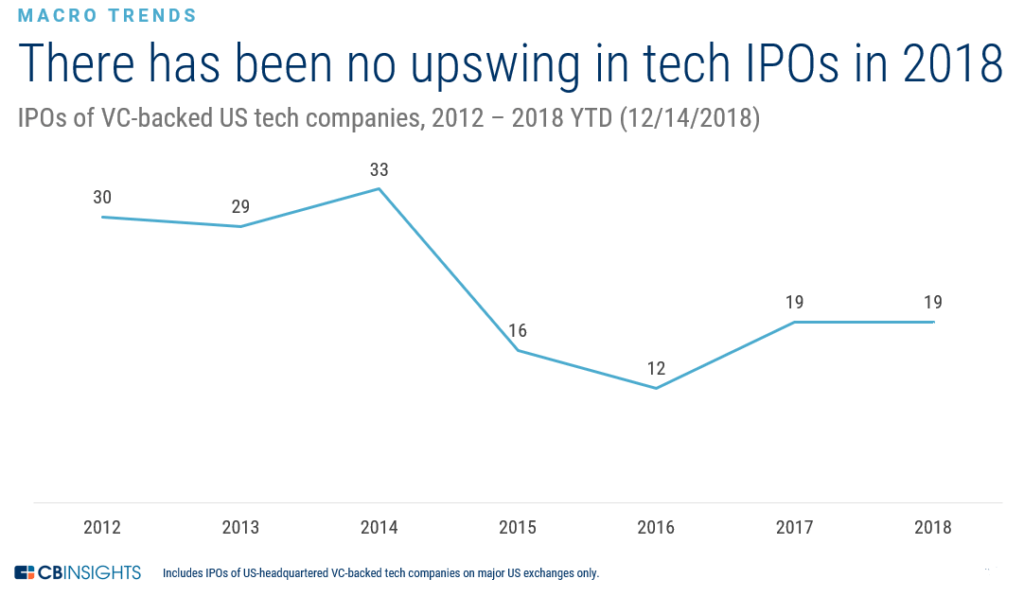 Our analysis finds that while tech IPO activity did not see a major spike in 2018, investment to potential candidates continues to grow significantly.
Of note, there has been almost six times more $100M+ private financings than IPOs of US venture-backed tech companies this year.
The continued frothiness in the private markets has minted more than 40 new US tech unicorns in 2018 YTD.
Of the venture-backed US tech companies that went public this year, we find that the median time between their first financing and public offering was 10.1 years. Compare that to 2013, when the median time was just 6.9 years.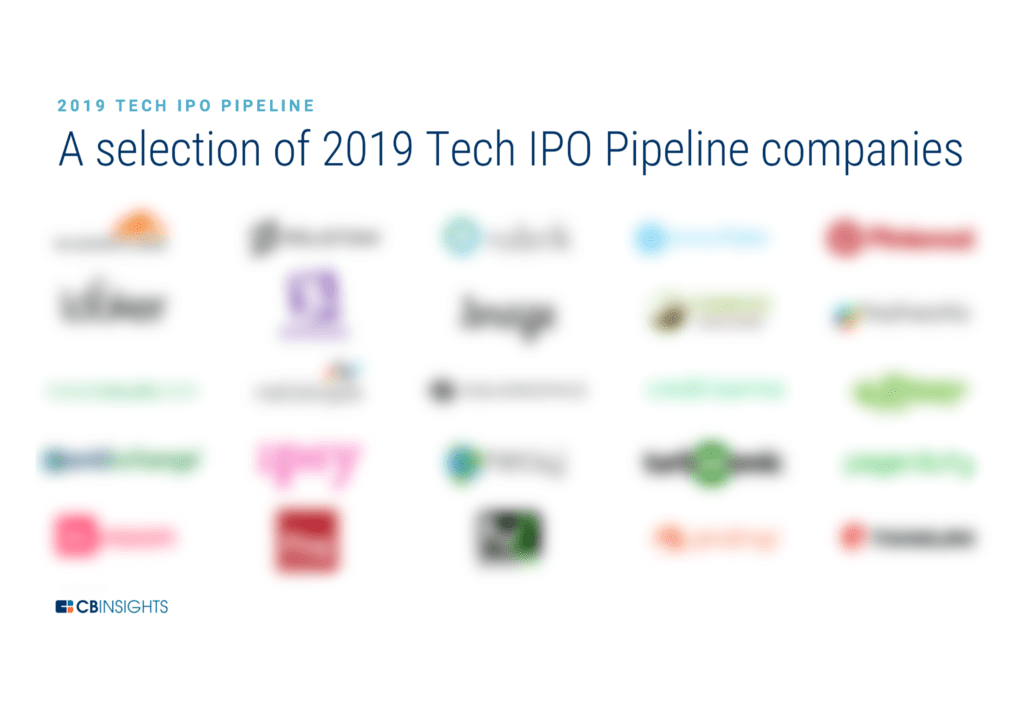 As always, it is worth remembering that not all (and perhaps few) of these 286 companies will IPO next year.
Many have just crossed the $100M valuation threshold. Others continue to tap into creative sources of capital in the private markets. And some will get out-executed and may never see a liquidity event.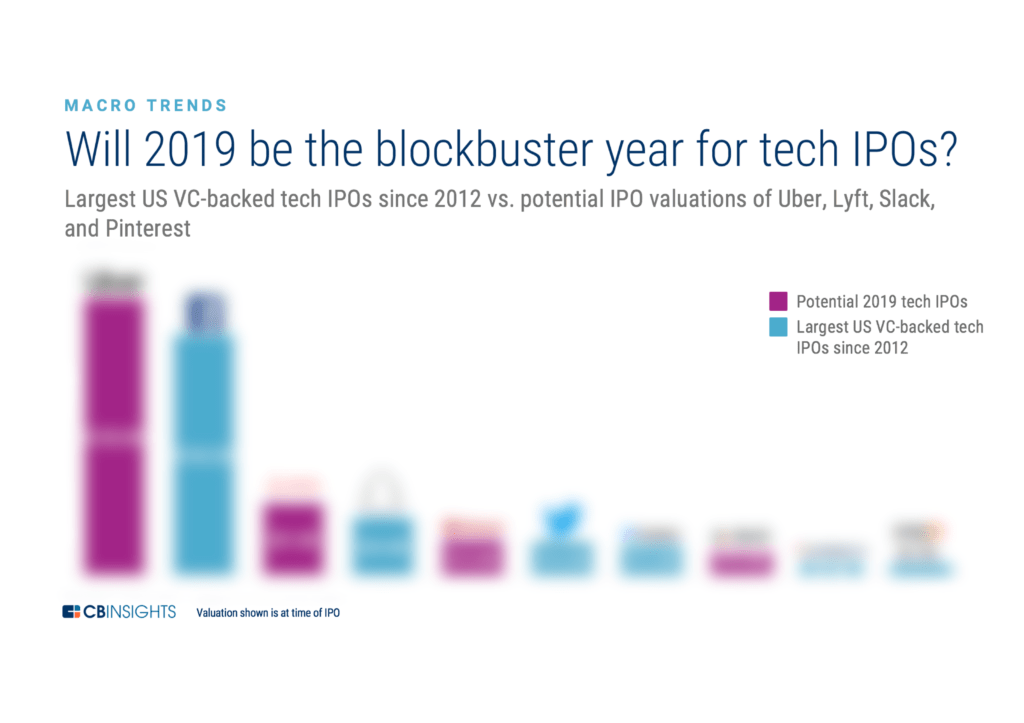 Still, 2019 is shaping up to be a blockbuster year for tech IPOs.
Consider that if Uber, AirBnB, Pinterest, and Slack were to go public at their rumored IPO valuations, they would all rank among the 10 largest venture-backed tech IPOs since 2012.
Onward to 2019. For a comprehensive look at the data, download the full report.
If you aren't already a client, sign up for a free trial to learn more about our platform.