Private tech company valuations are on the rise, especially at later stages. We look at how valuations, deal sizes, and deal terms are changing across the venture landscape.
Tech valuations bounced back in Q3'23, with each stage experiencing a quarter-over-quarter (QoQ) increase in median valuation.
The valuation uptick was particularly strong for Series C and D+ startups, which saw their median valuations jump 54% and 43% QoQ, respectively.
However, deal count remains low relative to recent years' totals and is on track to fall on an annual basis across all stages in 2023. This suggests that Q3'23's valuation bump is partly a reflection of some startups not being able to raise even at low valuations as investors pursue a "flight-to-quality" strategy.
Below, check out a few highlights from our 20-page, data-driven Tech Valuations Q3'23 Report. For the complete breakdown of tech valuations and deal terms data, download the full report.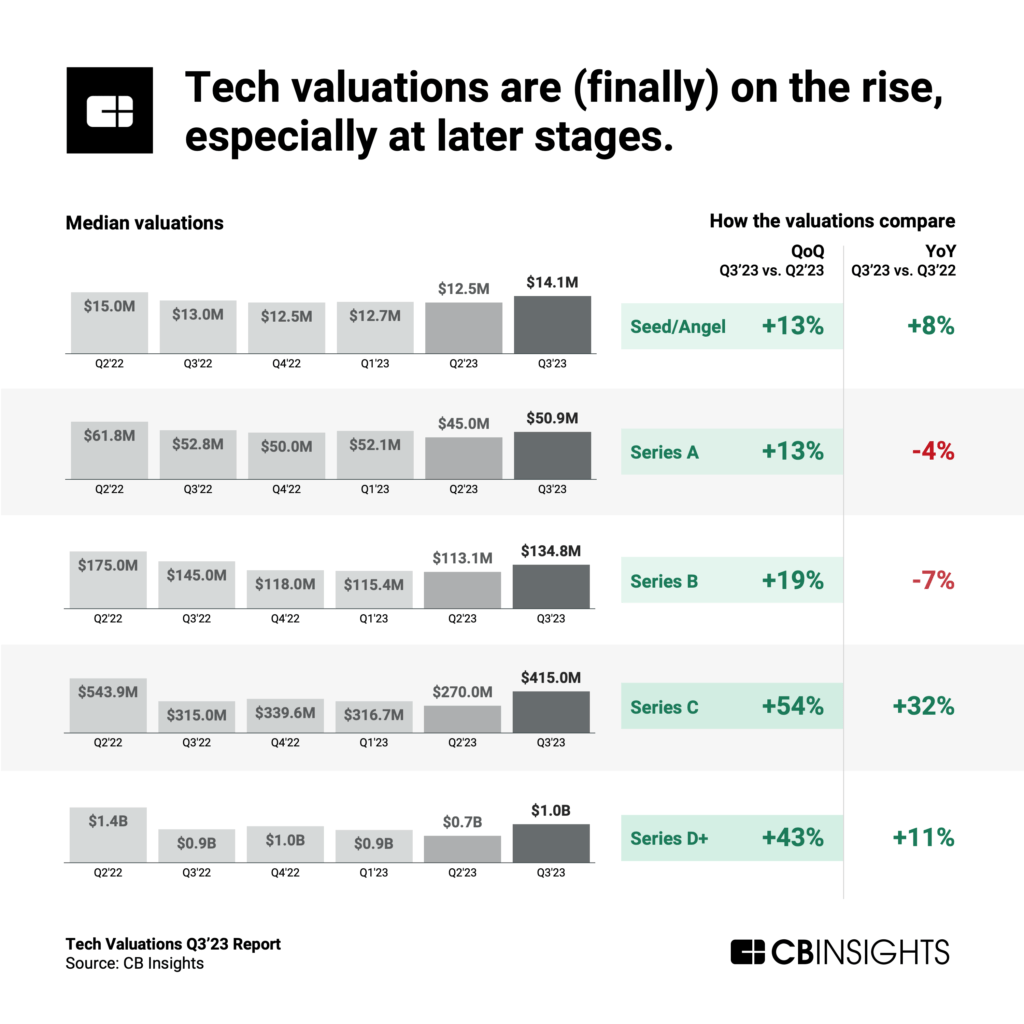 A few key takeaways from the tech valuation landscape in Q3'23 include:
Median valuation rose across all stages quarter-over-quarter (QoQ) in Q3'23, with Series C and Series D+ startups seeing the sharpest increases (54% and 43%, respectively).

While median valuations for Series A and B startups were down year-over-year in Q3'23, median valuations for seed/angel, Series C, and Series D+ startups all increased over the same period.

Late-stage deal volume increased slightly QoQ in Q3'23 but is still on track to hit 436 for all of 2023, which would mark a 39% drop from 2022. This reflects the reality that investors remain "risk-off" in the face of market turbulence and bankruptcies among high-profile late-stage companies.

Close to two-thirds (65%) of late-stage deals in the US used senior or tiered liquidation structures in Q3'23.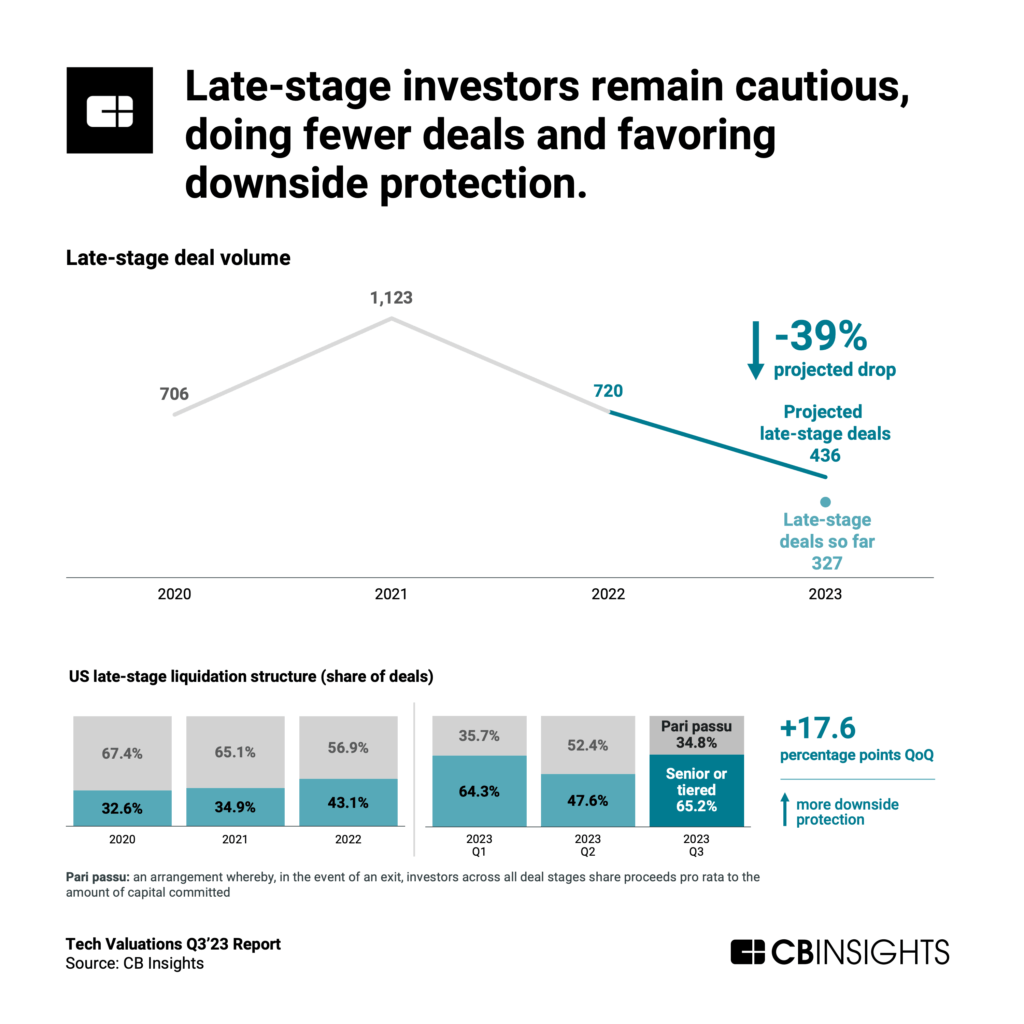 If you aren't already a client, sign up for a free trial to learn more about our platform.