Declines in tech company valuations are deepening amid increasing market volatility. We look at how these valuations have changed across stages, which deal terms investors are negotiating, and more.
2022 is proving to be a reckoning for tech companies, as tech valuations and deal volumes slide across most investment stages. The unpredictable market climate has spooked investors, who are investing in fewer (and smaller) deals, as well as seeking greater downside protection for the deals they are agreeing to.
Below, check out a few highlights from our 21-page, data-driven Tech Valuations Q3'22 Report. For the complete breakdown of tech valuations and deal terms data, download the full report.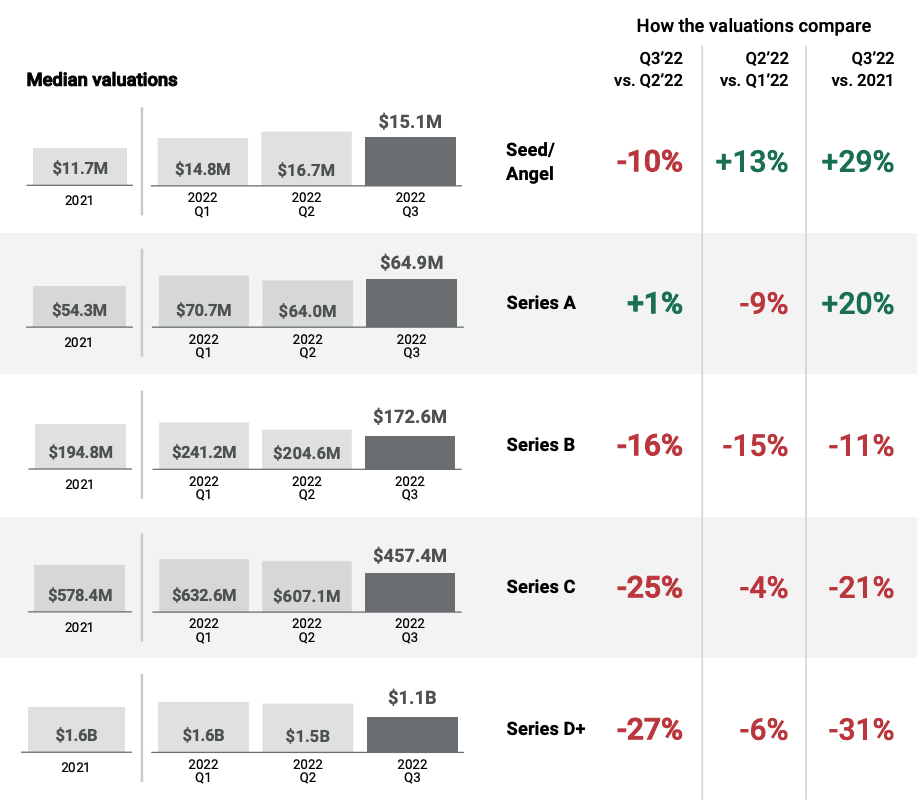 Key takeaways from the tech valuation landscape in Q3'22 include:
Deal volume declined by more than 20% quarter-over-quarter (QoQ) across most stages. This has cast a shadow on projected deal totals for the year, particularly in the later stages.
Median tech valuations declined QoQ across all stages except Series A, which saw a 1% uptick. The negative change in valuations grows as deal stages mature, culminating in a 27% drop for Series D+.
There was a notable shift in US late-stage liquidation participation rights, with a growing share of investors opting for capped or full participation to negotiate stronger downside protection.
Median deal size shrank by 29% on average across all stages. This trend was most pronounced for late-stage deals, which saw median deal size fall by 50%, sinking below the 2020 median.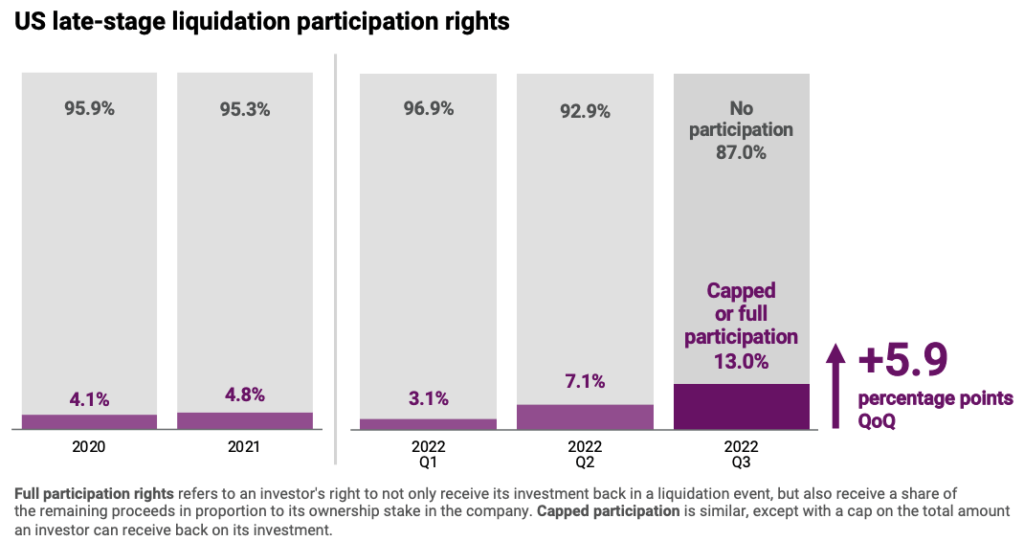 If you aren't already a client, sign up for a free trial to learn more about our platform.