Private tech company valuations tumbled from inflated highs in 2022, experiencing a full-blown reset by Q4'22. We look at how these valuations changed across stages, which deal terms investors negotiated, and more.
Rising interest rates, public stock turmoil, and a stalling IPO market caught up to private tech in 2022. By Q4'22, tech company valuations had come back down to earth from their inflated highs, with mid- and late-stage median valuations experiencing the worst declines. 
Below, check out a few highlights from our 21-page, data-driven Tech Valuations 2022 Report. For the complete breakdown of tech valuations and deal terms data, download the full report.
Key takeaways from the tech valuation landscape in 2022 include:
Global late- and mid-stage median valuations were down significantly in Q4'22, registering year-over-year declines ranging from 24% to 50%.

Seed and angel tech company valuations showed surprising resilience, coming in at 3% above Q4'21's levels in Q4'22.

In the US, 44% of late-stage deals in 2022 (and 50% in Q4'22) were negotiated with seniority or tiered payout structures — rising from the norm set over the previous two years.

Global late-stage deal volume in 2022 fell 36% year-over-year, retreating to levels seen in 2019 and 2020.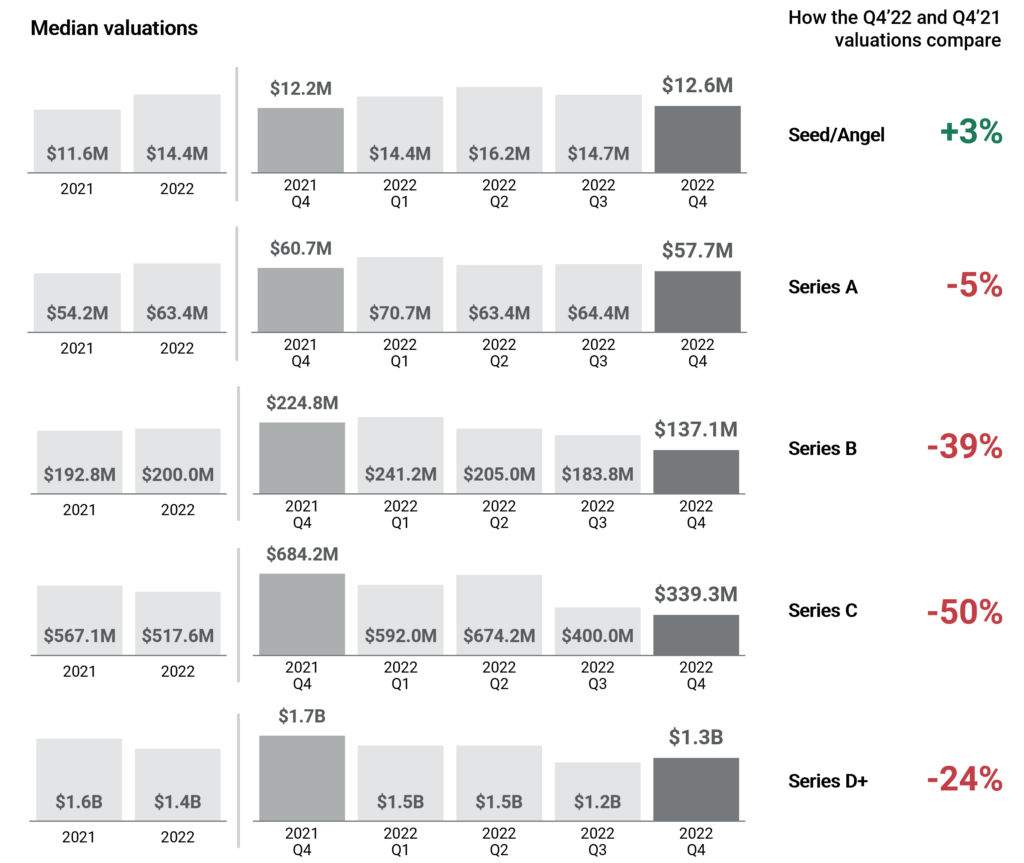 If you aren't already a client, sign up for a free trial to learn more about our platform.