From lack of product-market fit to disharmony on the team, we break down the top 12 reasons for startup failure by analyzing 110+ startup failure post-mortems.
After we compiled our list of startup failure post-mortems, one of the most frequent requests we got was to use these posts to figure out the main reasons why startups failed.
Startups, corporations, investors, economic development folks, academics, and journalists all wanted some insight into the question:
"Why do startups fail?"
So we gave those post-mortems the CB Insights data treatment to see if we could answer this question.
After reading through 111 post-mortems since 2018, we've learned there is rarely one reason for a single startup's failure. However, we did begin to see a pattern to these stories.
And so after sifting through the post-mortems, we identified the top 12 reasons startups fail.
Since many startups offered multiple reasons for their failure, you'll see that the chart highlighting the top reasons doesn't add up to 100% (it far exceeds it).
Download the full report for an explanation of each reason and relevant examples from the post-mortems.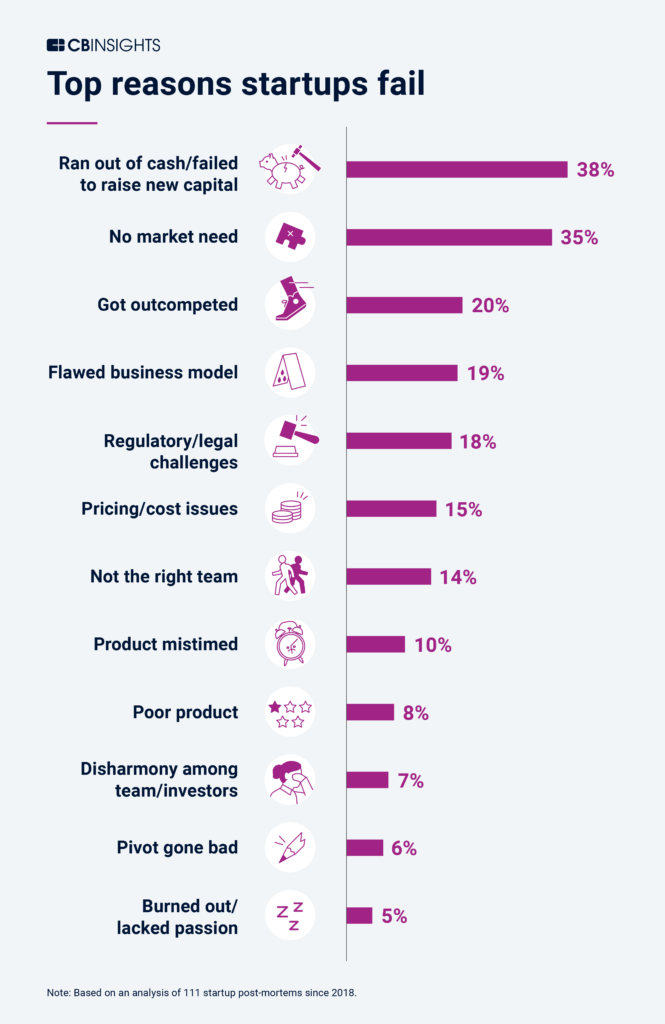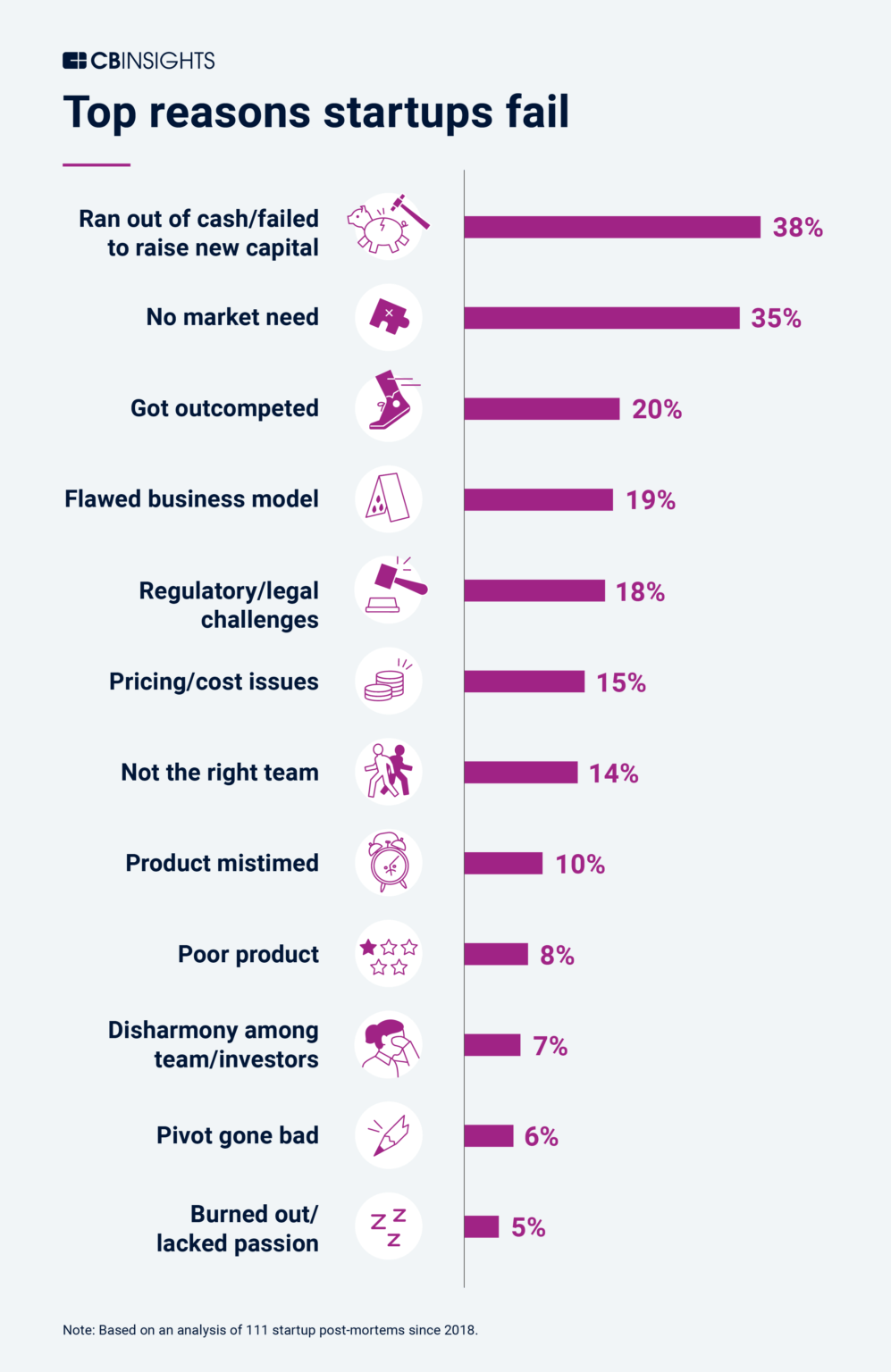 There is certainly no survivorship bias here. But many very relevant lessons for anyone in the entrepreneurial ecosystem.
It's worth noting that this type of data-driven analysis would not be possible without a number of founders being courageous enough to share stories of their startup's demise with the world. So a big thank you to them.
If you aren't already a client, sign up for a free trial to learn more about our platform.