Payments startup Square is moving beyond the register. To grow, it's building its Cash App into a digital bank, developing full back-end services for merchants, and expanding internationally.
Nine years ago, Square launched as way for your local food cart to accept credit cards.
Today, the fintech is growing into a full-service financial provider.
For merchants, Square aims to centralize business data to essentially automate the role of the CFO.
To do this, it's building out interconnected services like payroll, invoicing, and payments processing. Square was also recently granted a patent for a system that uses merchants' data to predict when a business may need capital — then automatically deposit loans into qualifying merchants' accounts. 
On the consumer side, Square is looking to challenge banking incumbents by transforming its Cash App into a digital bank.
Currently, Cash App offers basic services like direct deposit and debit spending, and has accrued ~34 million downloads, 7 million active users, and $200M+ in user account balances in the US.
Finally, Square is looking to expand internationally to extend the reach of Cash App and potentially even connect users across borders.
In this report, we analyze Square's financials and its 3-pronged approach to reach long-term profitability and challenge incumbents like Chase, Wells Fargo, and BofA.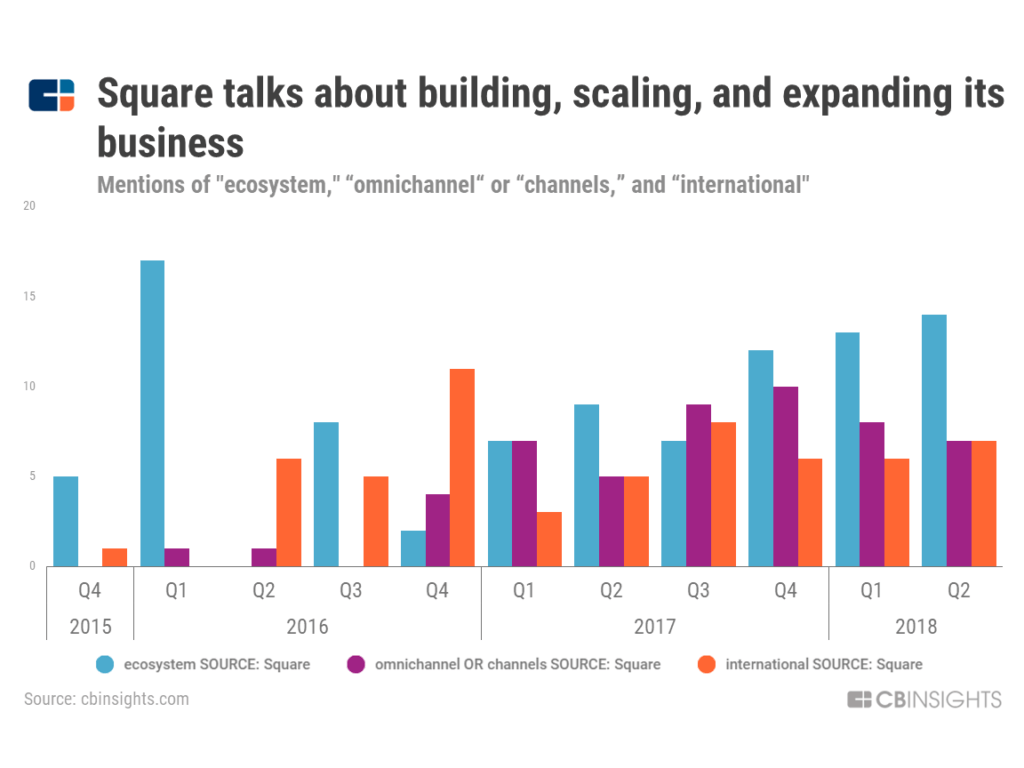 If you aren't already a client, sign up for a free trial to learn more about our platform.