Funding in Southeast Asia continues to decline, but strong valuations and M&A activity are bright spots.
Venture funding in Southeast Asia continued to slide in Q3'23, falling by 24% quarter-over-quarter (QoQ) to $1.6B.
Deals decreased as well, slipping by 20% QoQ to 169 — their lowest level since 2017.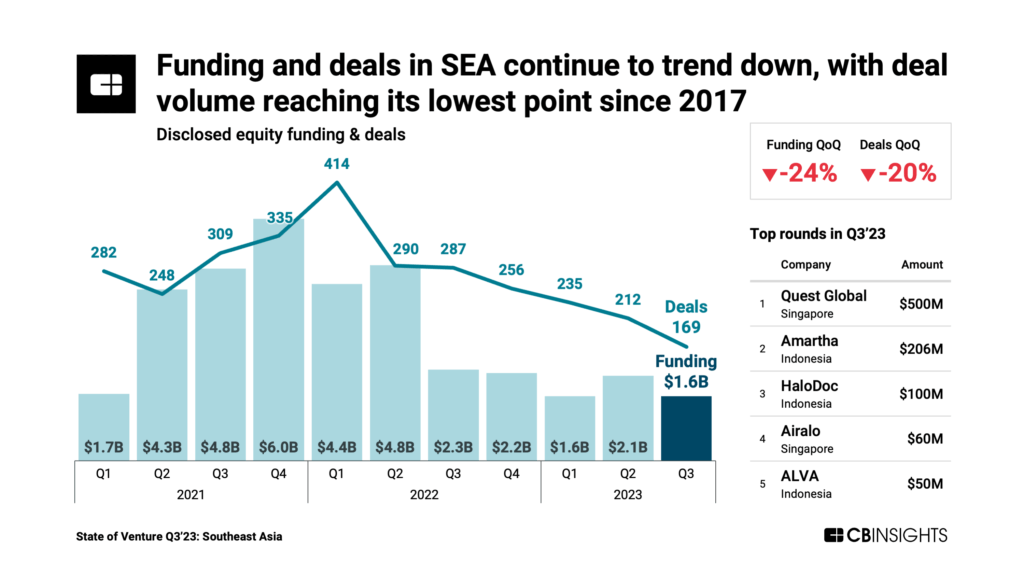 Other notable data points across the SEA venture ecosystem in Q3'23 include:
Singapore and Indonesia maintained their top positions in SEA funding, with $963M and $522M, respectively, in Q3'23. The two countries also accounted for all of the top 5 largest rounds in the quarter. However, both saw deal volume decline QoQ by double-digit percentages.

Late-stage deal sizes in SEA are rebounding this year, even as deal sizes shrink across other stages. In 2023 YTD, the median late-stage deal size has surged to $40M — the same as it was in 2021.

Valuations are another bright spot in SEA. In 2023 so far, the median private-market valuation has climbed 157% vs. 2022 to hit $100M. 

M&A activity in SEA increased for the 3rd straight quarter, with exits growing 23% QoQ to 38. Among the top 5 M&A deals in Q3'23, acquirers based in Malaysia and Japan were prominent, each accounting for 2 deals.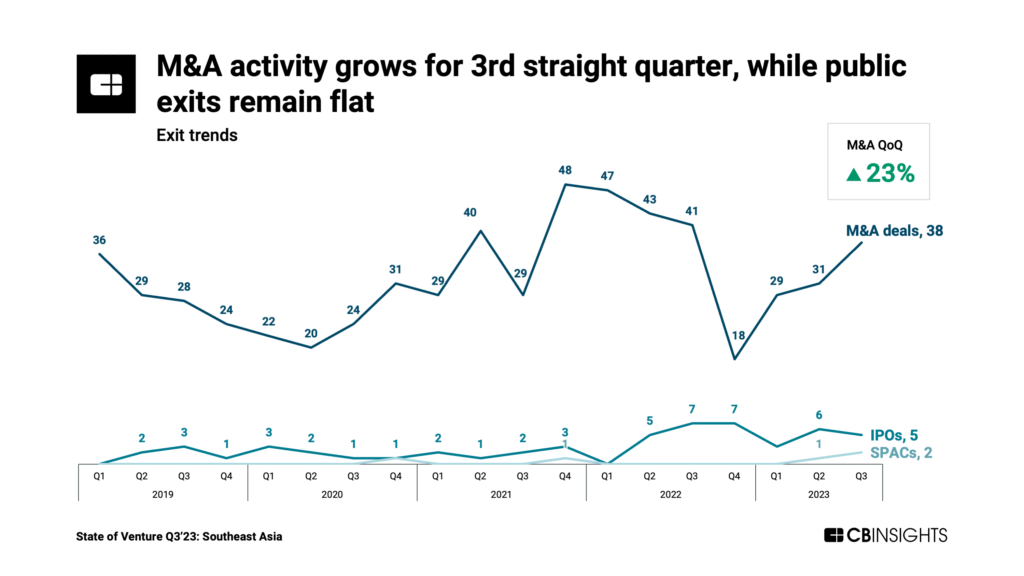 Dig into investment trends from around the world in our global State of Venture Q3'23 Report.
If you aren't already a client, sign up for a free trial to learn more about our platform.