An analysis of emerging retail trends using the CB Insights NExTT framework.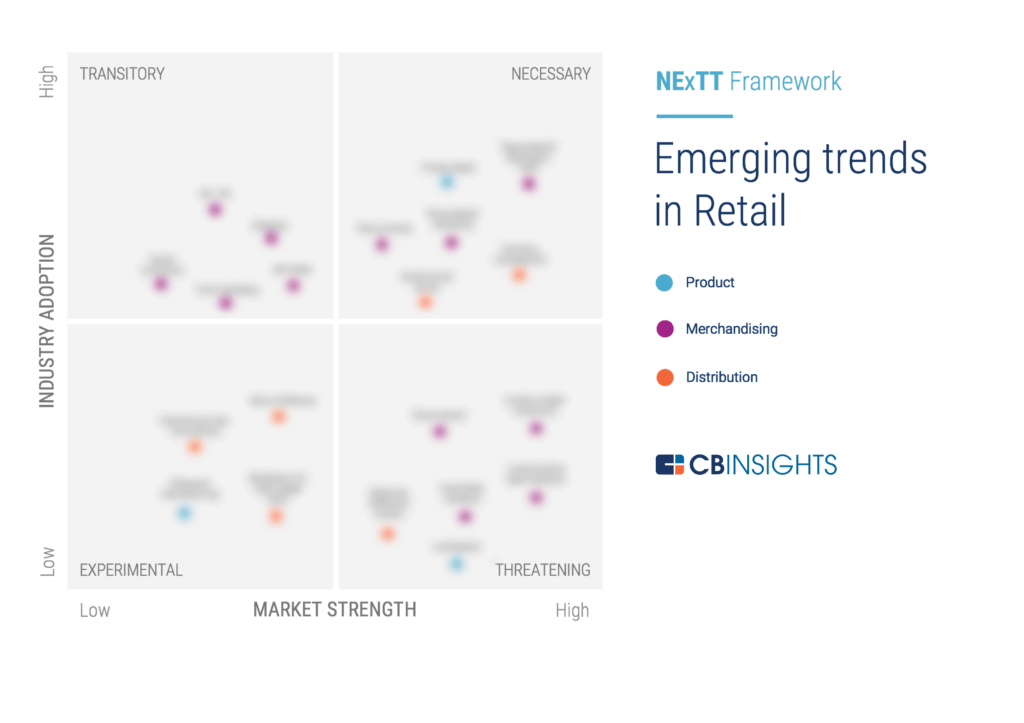 What's next for retail tech?
CB Insights examined 21 of the biggest retail trends, covering everything from automated checkout to inventory management.
Using the NExTT framework, we looked at the industry adoption and market strength of these trends, categorizing them as necessary, experimental, threatening, or transitory (NExTT). The framework educates businesses about emerging trends and guides their decisions in accordance with their comfort with risk.
Trends highlighted in the report include:
Autonomous vehicles could help enable affordable last-mile food and 

grocery delivery.

A future where retailers can customize apparel on-demand may be 

closer than you think.

Mobile commerce is obviously instrumental in e-commerce, but is also 

becoming a strategic tool in brick-and-mortar stores.

Augmented and virtual reality are finding some acceptance across retail 

as they aid in areas from customer satisfaction to store planning.

And much more.
Download the entire retail trends report to see all 21 trends shaping the industry.
If you aren't already a client, sign up for a free trial to learn more about our platform.