This report looks at the customer service companies serving retailers and brands.
Customer service departments are finding it harder to satisfy customers as more shopping moves online and as communication channels multiply.
Now more than ever, brands and retailers are turning to tech-enabled solutions that can help support and convert customers in a timely and cost-efficient manner.
CB Insights identified 130+ customer service tech companies addressing 13 technology priorities, from AI-enabled chatbots and recommendation engines to omnichannel clienteling tools, that retailers and brands face. The purpose of the analysis is to provide technology buyers with an overview of the technology landscape and its market participants.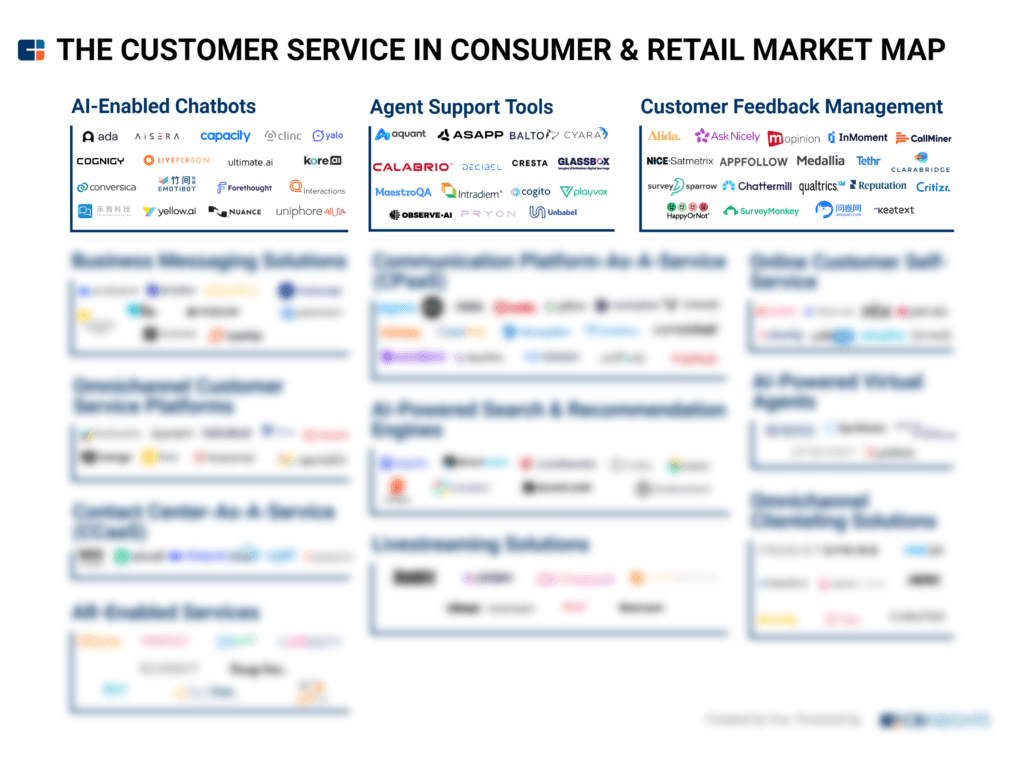 Key themes explored in this report include:
In-app communication:

The pandemic has made in-app communication solutions such as messaging, live chats, and video calls essential for companies to manage record volumes of customer service requests and convert more online customers.

Automation & self-service:

To manage the surge in customer service requests and provide support 24/7 across channels, brands and retailers are investing in online customer self-service solutions and AI-enabled chatbots that can help and answer a large number of common questions.

Personalization at scale:

From automated recommendations to virtual agents, brands and retailers are increasingly leveraging AI-powered solutions to create hyper-relevant interactions with customers and boost online conversion rates.
Download the Tech Market Map report using the sidebar to see our overview of this technology market.
Think that your company should be on this map? Submit an Analyst Briefing to get on our radar.