In this report, we highlight the AI applications retail banks should be looking at right now.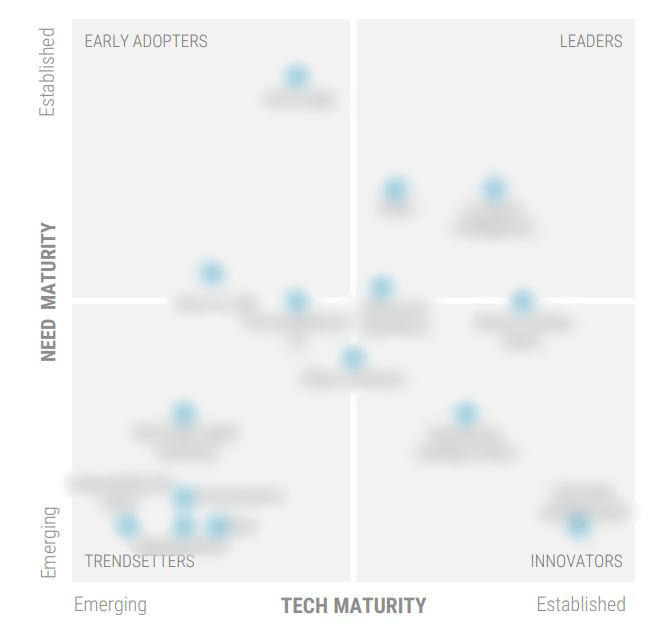 Over 3.3K startups across every major industry have raised equity to sell AI software-as-a-service or AI-enabled products. Meanwhile, public company executives are increasingly discussing AI on earnings calls.
But banks are still lagging behind in AI adoption.
In this report, we look at what's holding banks back, and how can retail bank execs can break through the AI hype to find solutions that will help them today.
We break down AI use cases in banking based on "need maturity" (do banks have a business need for this application today?) and "tech maturity" (can this technology delivery value to banks today?), and see where major banks are placing their bets.
If you aren't already a client, sign up for a free trial to learn more about our platform.