This report analyzes emerging P&C insurance trends using the CB Insights NExTT framework.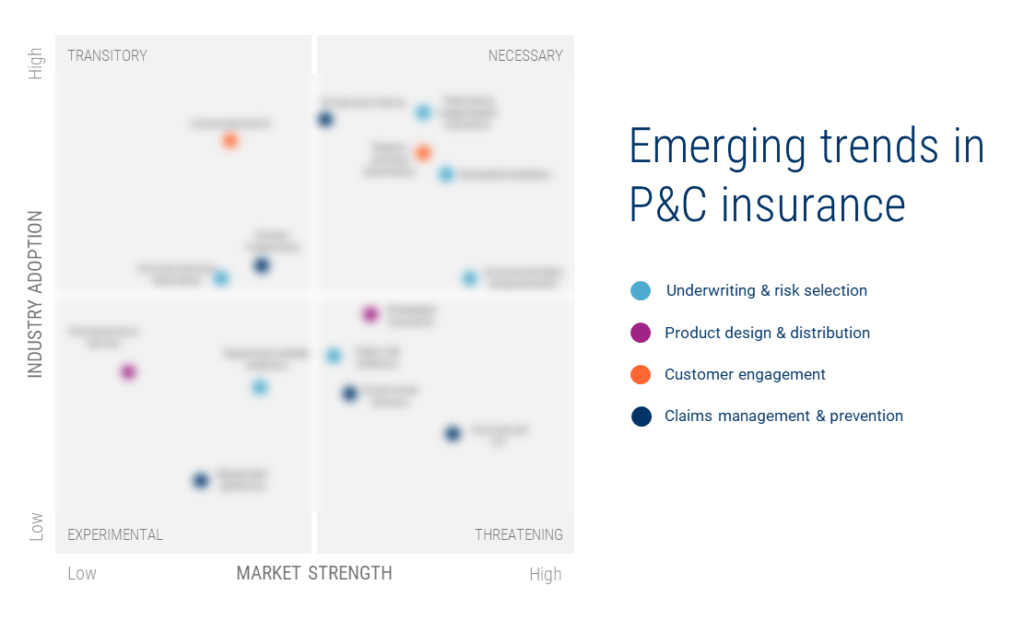 What's next for property and casualty (P&C) insurance?
CB Insights examined 15 of the biggest P&C insurance trends, covering everything from telematics to blockchain platforms.
Using the NExTT framework, we looked at the industry adoption and market strength of these trends, categorizing them as necessary, experimental, transitory, or threatening (NExTT). The framework educates businesses about emerging trends and helps guide their decisions.
Trends highlighted in the report include:
Most major insurance companies now have a usage-based auto insurance product using telematics. However, the technology and strategies vary.

Insurers are using social media and public data to verify claims and enhance underwriting processes.

Cyber analytics startups are gaining traction as the market for cyber insurance continues to grow. 

Commercial insurers are using IoT devices in a variety of industries and use cases to better manage their risks and provide new services.
Download the entire P&C insurance trends report to see how all 15 trends will shape the industry in 2020.