An analysis of emerging payments trends using the CB Insights NExTT framework.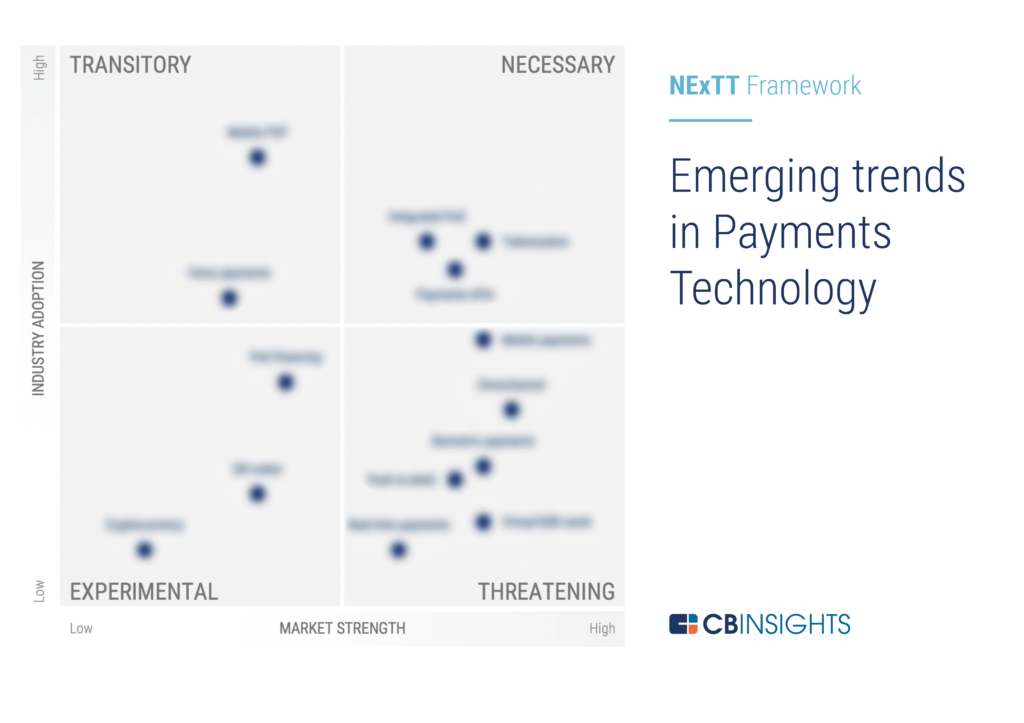 What's next for payments?
A few of the trends highlighted in the report include:
Payments APIs are making it easier for e-commerce developers to build payments processing capabilities.
Point-of-sale financing is gaining traction online, but still lags far behind credit cards in the US.
Card networks and incumbents are enabling instant payments across push-to-debit networks in the absence of a real-time payments network in the US.
The CB Insights NExTT reports are data-informed, analyst-driven frameworks to identify trends and technologies reshaping industries. 
Our industry experts leverage the CB Insights platform to look at investment trends, competitive landscape, patent activity, corporate partnerships, media momentum, and product launches, among other things, to map market trends across two axes: industry adoption and market strength.
Then, within the NExTT framework, we looked at the industry adoption and market strength of these trends, categorizing them as necessary, experimental, transitory, or threatening (NExTT). The framework educates businesses about these emerging trends and guides their decisions in accordance with their comfort with risk.
Download the entire Payments Trends Report to see the top 14 trends shaping the industry.