This is how fintech is shaping the future of wealth management and investing.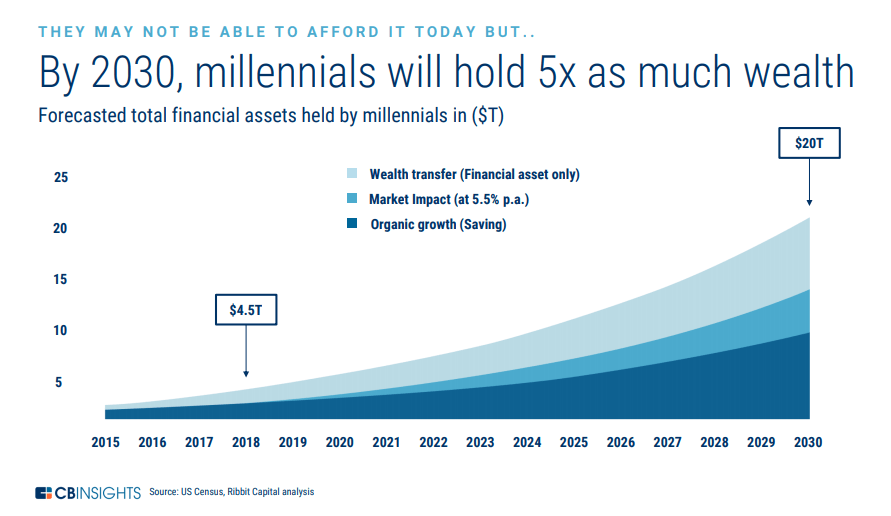 The market for investing is changing rapidly. Our thesis is that demand is growing for alternative market access points and for new assets to invest in, especially among the next generation of investors.
This matters because we are undergoing a generational shift in wealth. By 2030, millennials will hold 5x as much wealth as they do today — a result of the great "wealth transfer" that is already underway.
The key to acquiring next-gen investors rests on three pillars: market, product, and monetization. Companies will have to execute on all three to acquire and engage the coming wave of investors.
In this report we dive into how insurgent fintech startups have successfully acquired millennial investors, where there are opportunities, and how incumbents can strike back.
If you aren't already a client, sign up for a free trial to learn more about our platform.