Grocery retail leaders like Walmart and Kroger are investing to meet consumer demand for efficient, personalized omnichannel shopping. From grocery microfulfillment to unattended checkout, we evaluate and prioritize technologies for grocery retailers to consider in omnichannel enablement.
Recent studies have found that omnichannel grocery shoppers spend up to 20% more than in-store shoppers. In turn, grocery retail leaders are shifting more of their budgets toward omnichannel innovation, focusing on technologies that can improve the grocery shopping journey both in-store and online, from discovery to fulfillment. 
In this report, we evaluate 11 tech markets that grocery retailers should monitor, vet, and prioritize toward this effort, including:
AI-powered search & recommendation engines

Auto replenishment

Click & collect

Demand forecasting & inventory management

E-commerce enablement for grocery

Food-based social media

Grocery microfulfillment

Nutrition platforms & advisors

Omnichannel customer engagement

Omnichannel loyalty solutions

Unattended checkout solutions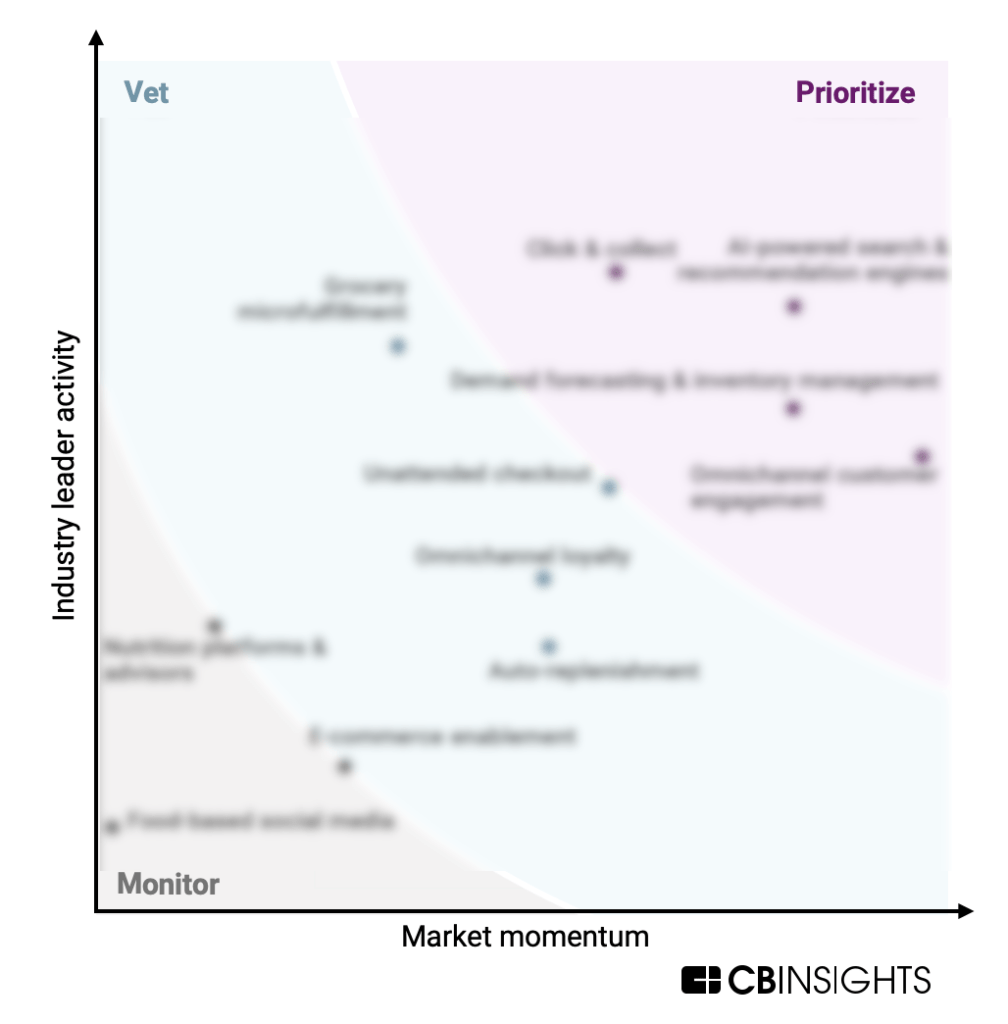 This report examines tech markets across grocery retail using the MVP framework. This methodology scores top tech markets across two metrics: 
Market momentum — Measures private market activity as a signal of the degree of overall market potential. Signals include the number of startups, the amount of capital invested, and the relative maturity of startups in the space, among others.
Industry leader activity — Assesses the degree of tech market involvement among established industry players. Signals include CVC activity, industry and executive chatter, and patent filings, among others.