This report uses the CB Insights MVP Technology Framework to rank tech market planning decisions and give payments leaders an adoption playbook for fraud prevention & compliance solutions.
CB Insights examined payments tech markets using the MVP framework. This methodology scores top tech markets across two metrics:
Market momentum — Measures private market activity as a signal of the degree of overall market potential. Signals include the number of startups, the amount of capital invested, and the relative maturity of startups in the space, among others.
Industry leader activity — Assesses the degree of tech market involvement among established industry players. Signals include CVC activity, industry and executive chatter, and patent filings, among others.
free report: The Future Of the wallet
Digital wallets are transforming the way people manage every aspect of their lives. Download the report to learn how.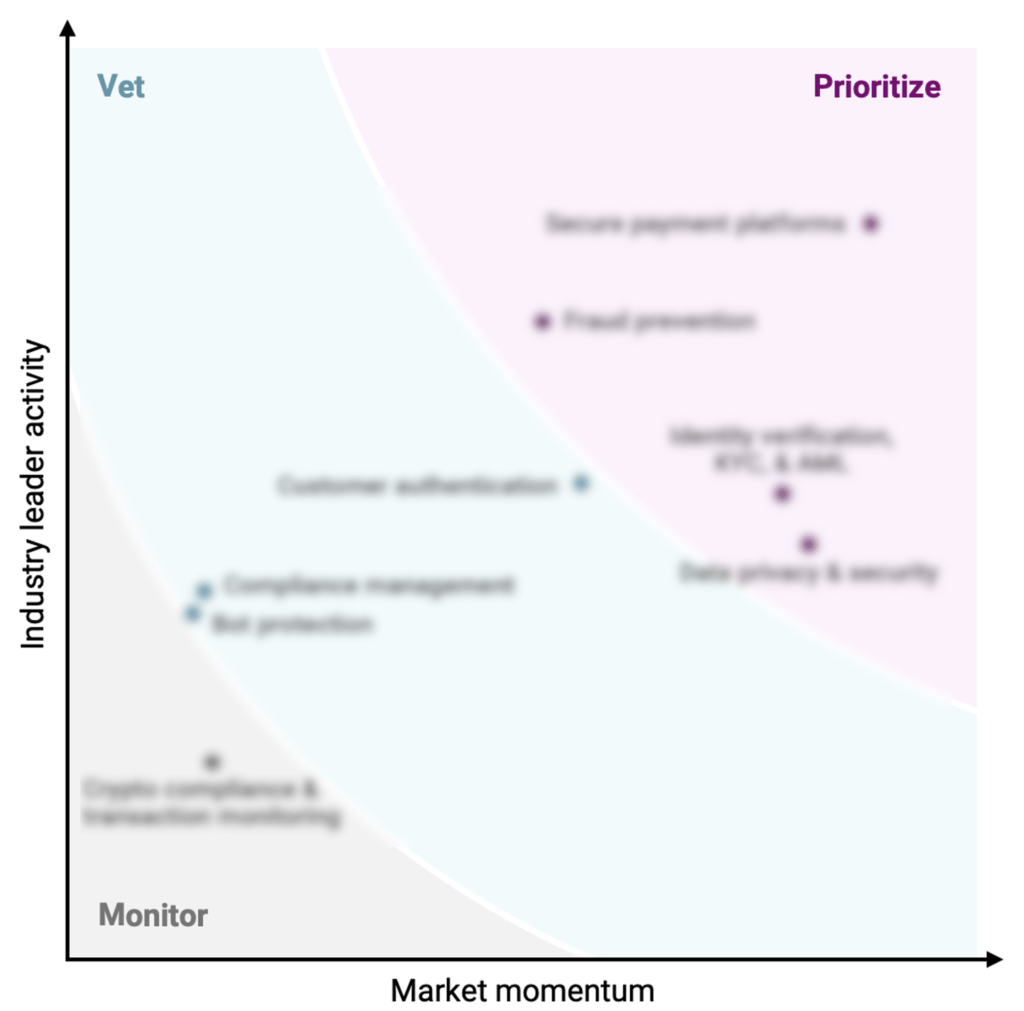 Payments leaders face compounding challenges of combating fraud and financial crime, securing consumer and payment card data, and complying with regulatory mandates to protect their businesses and customers — all while ensuring a frictionless user experience.
In this report, we evaluate 8 tech markets that payments leaders should monitor, vet, and prioritize toward this effort, including:
Secure payment platforms
Fraud prevention
Customer authentication
Compliance management
Crypto compliance & transaction monitoring