To meet patient demands and protect the bottom line, healthcare leaders are focused on building a "digital front door" to care. From remote monitoring to patient payments, we take a look at the technologies helping providers improve the patient experience.
As patients demand a more seamless healthcare experience, the digital front door — which comprises how patients access care, communicate with providers, schedule encounters, and manage the tools (like digital therapeutics, remote monitoring, and wellness coaching) available to them — is playing a bigger role than ever before.
As a result, healthcare leaders are shifting more of their R&D budgets toward technologies that can boost patient engagement, help patients navigate care needs, and improve the quality and cost of care.
In this report, we evaluate 8 tech markets that healthcare providers should monitor, vet, and prioritize toward this effort. They include:
CRM, PRM, and messaging
Engagement & education
Insurance & benefits discovery
Patient-directed scheduling & navigation
Patient payments
Price estimation & transparency
Remote monitoring
Virtual care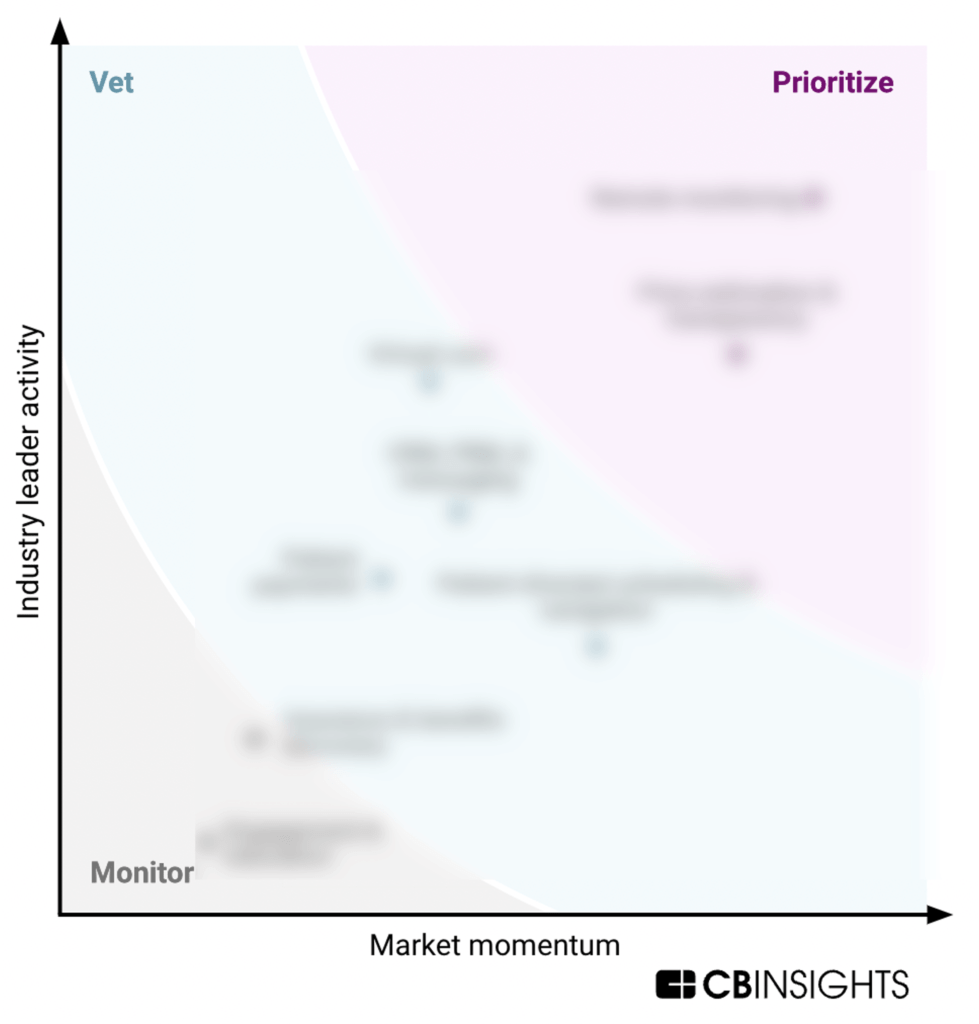 This report examines tech markets across healthcare using the MVP framework. This methodology scores top tech markets across two metrics: 
Market momentum — Measures private market activity as a signal of the degree of overall market potential. Signals include the number of startups, the amount of capital invested, and the relative maturity of startups in the space, among others.
Industry leader activity — Assesses the degree of tech market involvement among established industry players. Signals include CVC activity, industry and executive chatter, and patent filings, among others.