Industrial leaders are looking for ways to reduce their carbon footprint and ultimately reach net-zero goals. From direct air capture to carbon accounting, we take a look at the technologies that leaders should focus on to mitigate their carbon emissions moving forward.
Over 1,200 companies around the world have committed to net-zero emissions goals, with the majority aiming to reach this target by 2050.
Leaders in manufacturing and other industrial sectors are seeking out technologies that can help them proactively reduce their energy usage and capture the remaining emissions.
In this report, we evaluate 8 tech markets that heads of sustainability should monitor, vet, and prioritize toward this effort, including:
Carbon offset marketplaces
Climate risk analysis
Direct air capture (DAC)
Emissions tracking & management software (carbon accounting)
Industrial energy management software
Offset verification tech
Source capture
Waste heat recovery (WHR)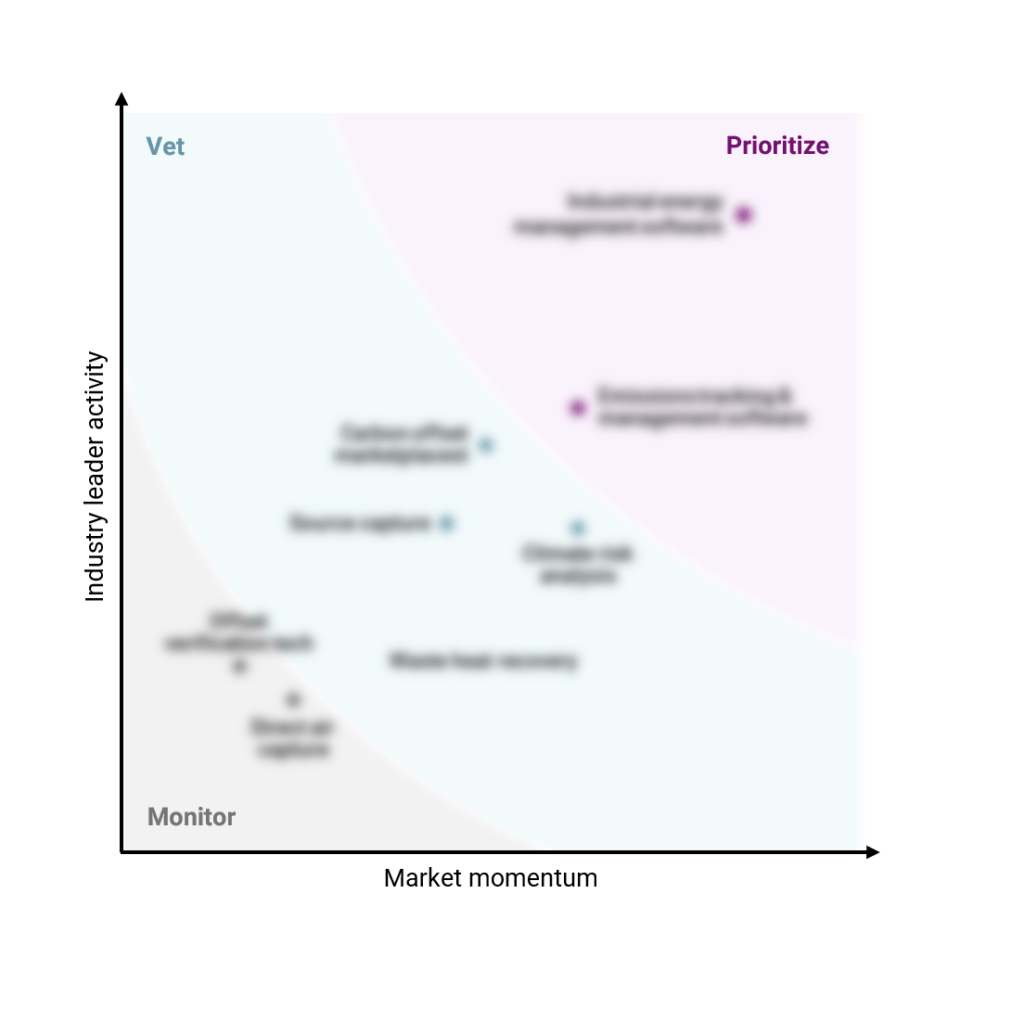 CB Insights examined tech markets across industrials using the MVP framework. This methodology scores top tech markets across two metrics: 
Market momentum — Measures private market activity as a signal of the degree of overall market potential. Signals include the number of startups, the amount of capital invested, and the relative maturity of startups in the space, among others.
Industry leader activity — Assesses the degree of tech market involvement among established industry players. Signals include CVC activity, industry and executive chatter, and patent filings, among others.