This report uses the CB Insights MVP Technology Framework to rank tech market planning decisions and give an adoption playbook for data security solutions.
CB Insights examined data security tech markets using the MVP framework. This methodology scores top tech markets across two metrics:
Market momentum — Measures private market activity as a signal of the degree of overall market potential. Signals include the number of startups, the amount of capital invested, and the relative maturity of startups in the space, among others.
Industry leader activity — Assesses the degree of tech market involvement among established industry players. Signals include CVC activity, industry and executive chatter, and patent filings, among others.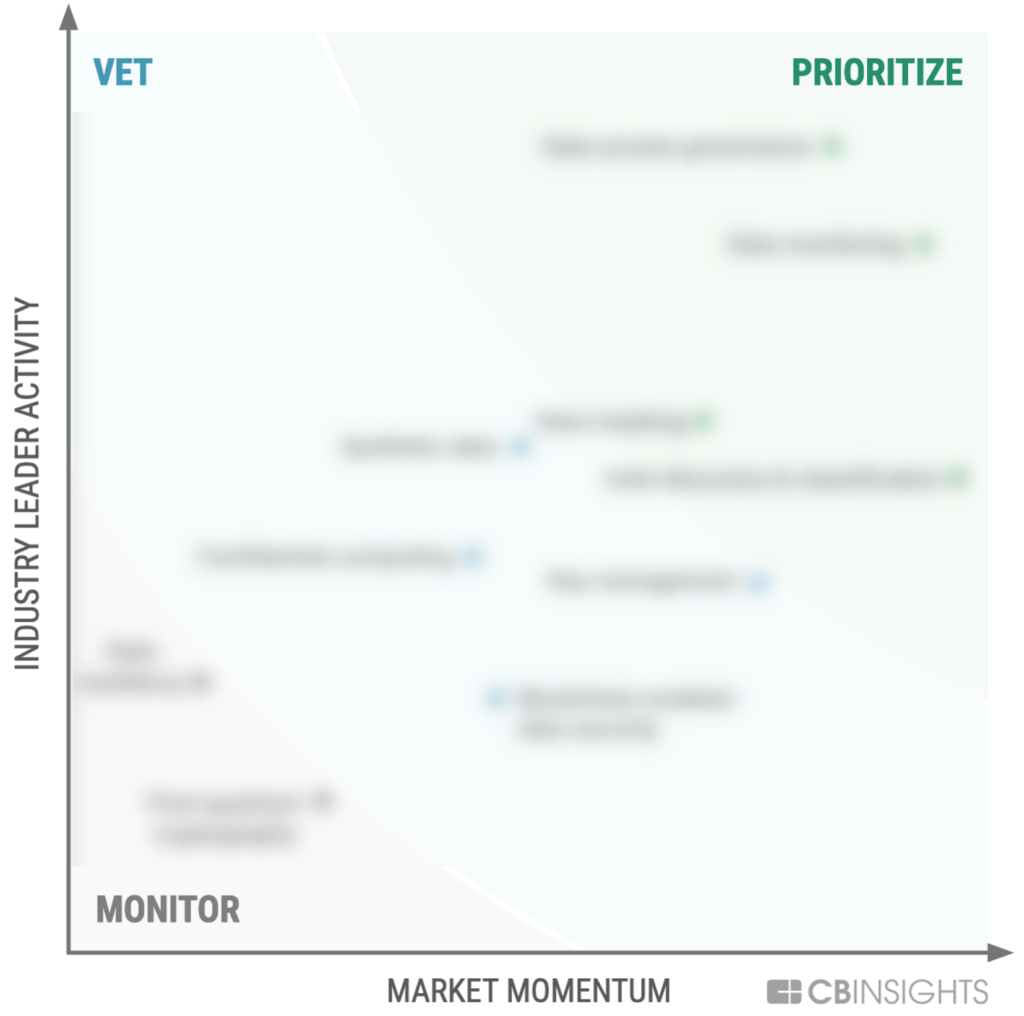 IT security leaders are turning to new technologies to protect increasing volumes of sensitive data, whether in-use, at-rest, in-transit, on the cloud, or on-premises.
In this report, we evaluate 10 data security tech markets that IT security leaders should monitor, vet, and prioritize toward this effort, including:
Data access governance
Data monitoring
Confidential computing
Blockchain-enabled data security
Post-quantum cryptography