From customer data platforms to in-game advertising, we look at the digital marketing tech that brands from P&G to Farfetch are using to attract and convert new customers.
Digital marketers are searching for ways to build successful customer acquisition strategies against a backdrop of tighter marketing budgets and sea changes to consumer data privacy.
New analytical tools and targeted ad solutions are emerging to make it easier and cheaper to attract customers at scale.
In this report, we evaluate 11 tech markets that brands & retailers should monitor, vet, and prioritize toward this effort, including: 
Ad-serving platforms

Contextual advertising tech

Cross-channel marketing

Customer data platforms

Data clean rooms

Demand-side platforms

Influencer marketing platforms

In-game advertising

Location-based marketing

Marketing attribution

Referral marketing software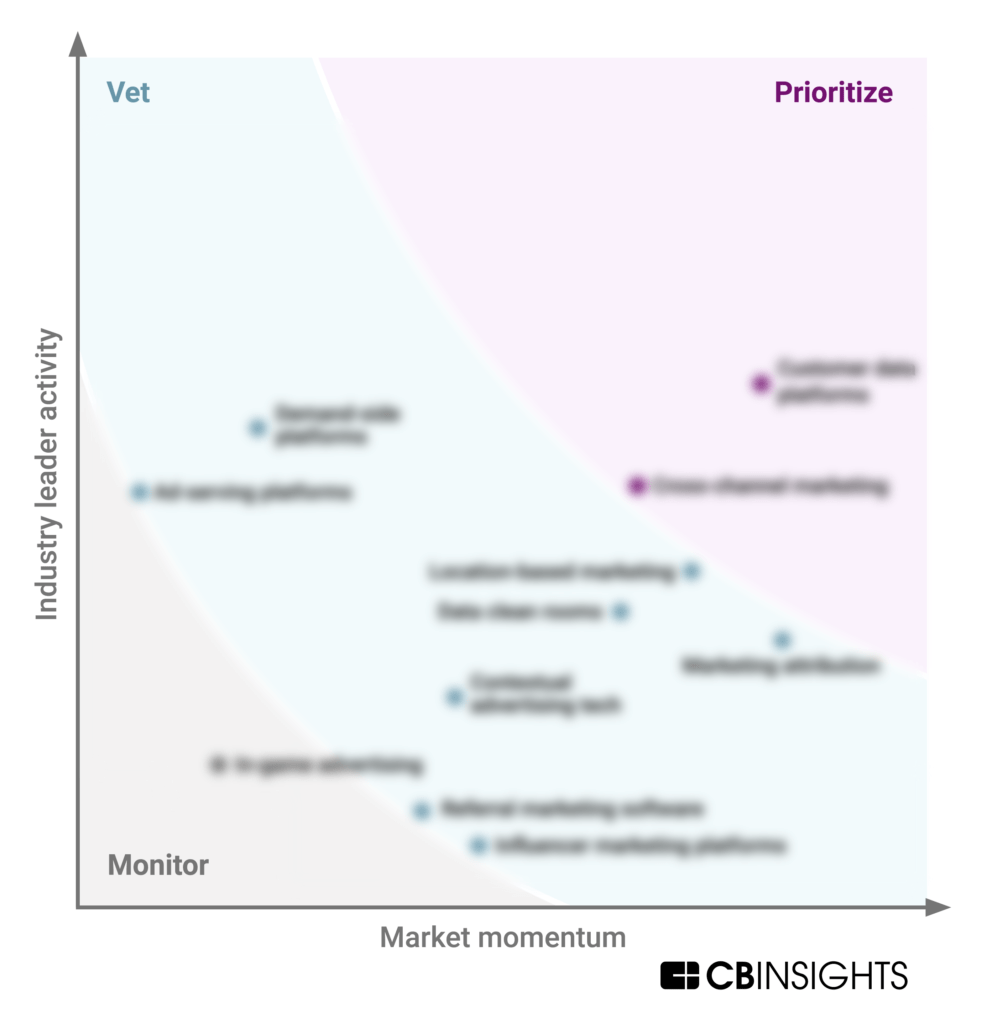 This report examines tech markets across customer acquisition tech solutions using the MVP framework. This methodology scores top tech markets across two metrics: 
Market momentum — Measures private market activity as a signal of the degree of overall market potential. Signals include the number of startups, the amount of capital invested, and the relative maturity of startups in the space, among others.
Industry leader activity — Assesses the degree of tech market involvement among established industry players. Signals include CVC activity, industry and executive chatter, and patent filings, among others.