The metaverse is one of the hottest buzzwords in tech, and this far-reaching vision of a next-gen internet will rely upon an entire ecosystem of companies to make it a reality. We cut through the noise to explain what the metaverse is, how it's being built, and who's building it.
The business world is obsessed with "the metaverse": the concept of shared worlds driven by virtual products and digital experiences that are highly immersive and interactive.
We already have virtual worlds featuring live concerts and online games where players spend hundreds of hours — but metaverse enthusiasts see a future where entire societies thrive in an online realm inhabited by avatars of real people.
While the space is still in early days, the longer-term implications may not be trivial. Some users — especially younger ones — may eventually earn, spend, and invest most of their money in digital worlds. The metaverse could represent a $1T market by the end of the decade, according to CB Insights' Industry Analyst Consensus.
The metaverse is a vision, not a specific technology. For enterprises, this ambiguity can make it challenging to figure out how to tap into the emerging trends the metaverse represents.
In this report, we provide a framework to navigate this evolving topic by breaking down the metaverse into distinct technological layers and highlighting the key vendors set on making the metaverse a reality.
Download the report to explore each layer in detail:
Infrastructure (network & computing)
Access/interface (hardware)
Virtualization tools
Virtual worlds
Economic infrastructure
Experiences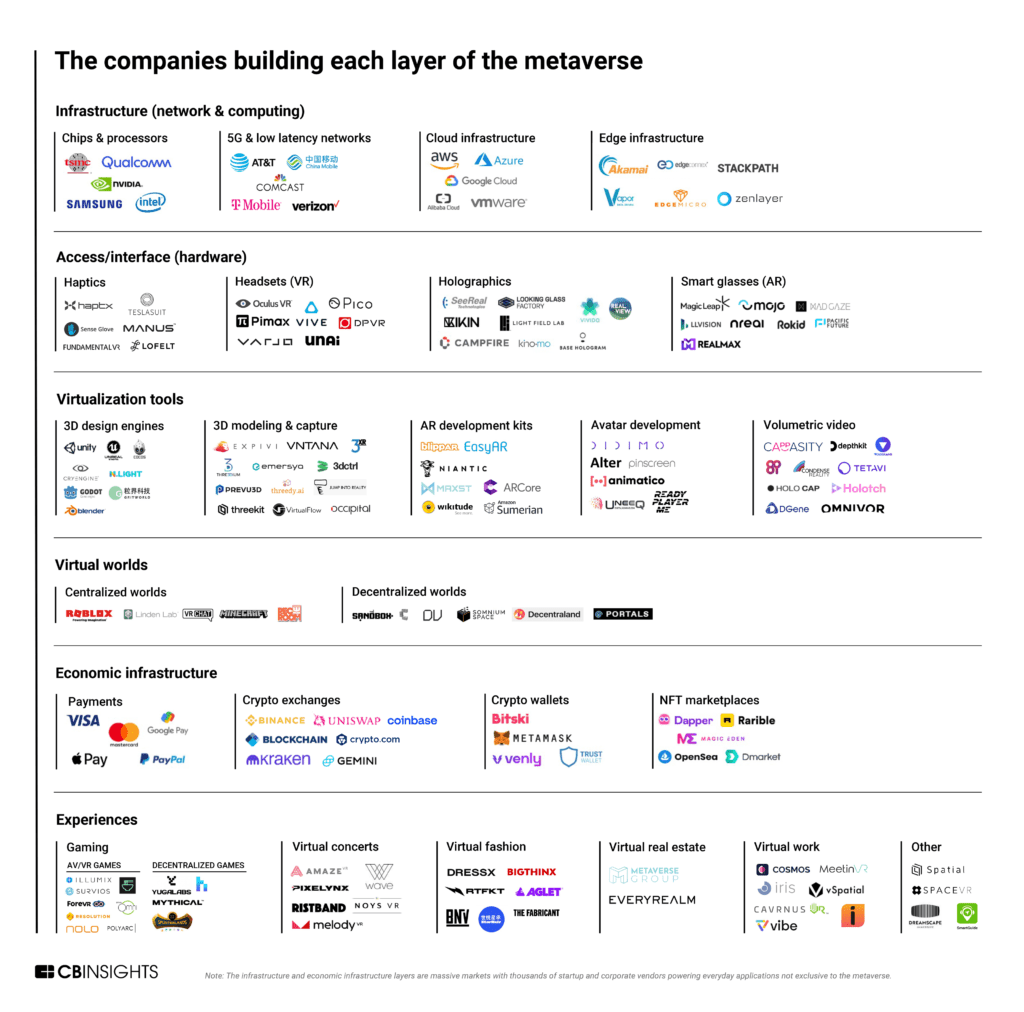 If you aren't already a client, sign up for a free trial to learn more about our platform.